When the Rams overhauled their cornerback position in early March by trading for Aqib Talib and Marcus Peters, they made another move that didn't receive as many headlines but may be just as consequential.
Los Angeles re-signed Nickell Robey-Coleman to a three-year deal in mid March, keeping the elite slot corner under contract with the club through 2020.
Robey-Coleman's position may lower his profile when compared to his counterparts, Talib and Peters. But the way he covers slot receivers is a vital piece of the Rams' defense.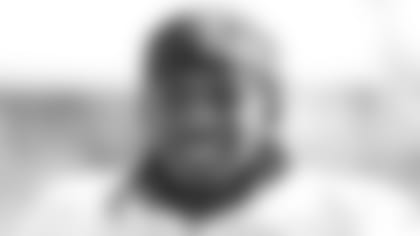 And slot receivers, Robey-Coleman says, aren't your run-of-the-mill wideouts.
"You've got to be witty. You've got to be real smart," Robey-Coleman said after a recent Rams practice. "A slot receiver is very unique — quick, fast, smart, knows how to get in and out of cuts. Knows how to use his tight ends and his receivers as an advantage in certain route concepts. Knows how to block. Just a real crafty person."
All of that makes defending a good slot receiver pretty difficult. In some ways, it's analogous to Ginger Rogers, who had to perform every dance move just like Fred Astaire — but backwards and in heels.
OK, so there aren't heels in this case. But @slotgod23 — one of the best Twitter handles on the Rams' roster — still earns his strong reputation through execution in tough situations.
"That's the hard part because the slot corner — there is no sideline. And that's the difference," Robey-Coleman said. "If somebody's got a three-way go, they can go in, they can go out, and they can go vertical. So that's the type of job you're dealing with when you're playing in the slot. So you've just got to be mindful that there's no help out here in the slot. You're just all by yourself, and you've got to get it how you get it. You've got to know where your help is. And as a slot receiver, he's got to do the same thing but going forwards, where I'm going backwards."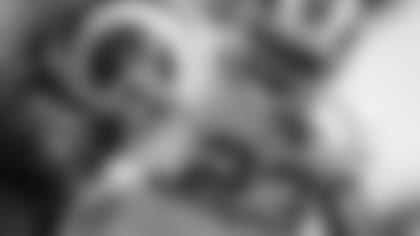 That brings us to Rams wideout Cooper Kupp. In true "iron sharpens iron" fashion, Robey-Coleman called Kupp one of the best slot receivers in the league — if not the best. ("I'm saying it now in 2018, so in a couple years from now we'll know for sure," he declared.) And Robey-Coleman said going against Kupp in practice has helped him improve a lot over the course of the last year.
"Very creative guy. Crafty. Smart. Can catch — can do it all, is quick," Robey-Coleman said. "Going against guys like that every day, it's hard to downplay his performance and what he does on the field day to day, day in, day out. I see his process. His process is unique. I like the way he goes about his business.
"So my respect goes out to Cooper — not just because he's my teammate, though. It's because we really make each other better out here on the football field," Robey-Coleman continued. "I didn't see any slot [receiver] like him since I've been in the NFL — period."
That praise is well earned, but covering slot receivers is not the only requirement of Robey-Coleman's job. Time and again during the 2017 season, the USC product made his way into the backfield to screens and swing passes for either a loss or little-to-no gain. Though the Rams didn't win the game, Robey-Coleman's tackle on a screen that left then-Minnesota running back Jerick McKinnon with a seven-yard loss was one of his best plays of the year.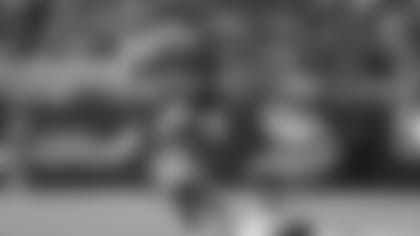 According to Robey-Coleman, those moments are all about instincts.
"More than anything recognizing formations, practicing," Robey-Coleman said. "Teams only run certain screens out of certain formations. So that's the only difference — that's what I'm good at picking up. I'm in control of the flat area so much, that I've got to know what's going on at all times. So when they try to do screens, that's in my flat. So I've got to be on that. So I make sure I study screens a lot and study formations."
As August nears its end and the regular season draws closer, Robey-Coleman is aware of the outside perception that Los Angeles — on paper — should have one of the best secondaries in the league. But just as the rest of the unit has continued harp on the theme of, "We've got to prove it," so did Robey-Coleman.
"We're just focusing on day to day getting better, man," Robey-Coleman said. "We're not trying to overthink that. We're just trying to overthink anything — we're just doing our thing, being ourselves, coming out here every day, doing what we've got to do, stacking blocks, stacking good blocks on top of each other, and continuing to stay as a team, and stay connected."
Check out photos from the Los Angeles Rams Wednesday practice leading up to preseason week 3.