Andrew Siciliano welcomed veteran Rams left tackle Andrew Whitworth NFL Network's 'Up to the Minute' to talk about his decision to return to the NFL for another go around in 2019 and more on Wednesday.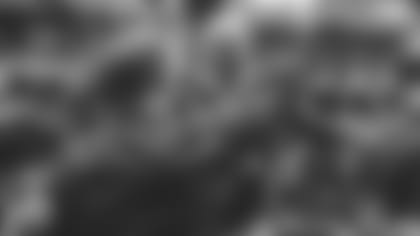 Siciliano sat down with Whitworth via Skype exactly two months after the 37-year-old's Rams fell to the Patriots in Super Bowl LIII and he put things in perspective with a postgame lesson in life and death.
But on Wednesday, Whitworth let the world and Rams fans alike know that the sky isn't falling in L.A. as the team is schedule to report in less than two weeks for the start of the offseason program, saying his head coach and junior of four years will have a plan in place to move on from the Super Bowl 'L'.
"Knowing the guy and the fire and intensity that he has, it'll be good, you know that," Whitworth said of head coach Sean McVay's upcoming approach to trucking on. "I can't wait to get back to work with him and really the whole group — I'm looking forward to it. I know he's going to do a heck of a job, as he always does, as far as giving us a direct-set mentality of how we move forward from here and that's one of the best things that he's able to do."
"And really leadership and providing that leadership in a room — that's what's so exceptional about him and why he's one of a kind."
Here's more on Whitworth's decision to return to football and his take on what went wrong in Super Bowl LIII: