This story was updated at 1:55 MST to reflect a transaction.
COLORADO SPRINGS, Colo. — Rams All-Pro returner Pharoh Cooper will be back sooner than later.
On Tuesday, the Rams designated Cooper to return from injured reserve, and he will begin practicing with the team this week. Cooper suffered an ankle injury that required surgery during the Week 1 victory over the Raiders, and has been on IR since that time. But having spent eight weeks on the list, Cooper is now eligible to return to the Rams' 53-man roster.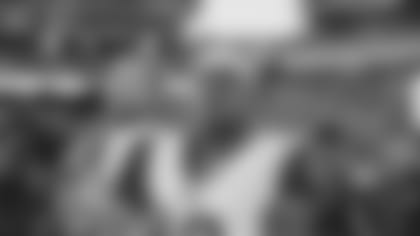 "Yeah, he's good. My understanding is, he looks physically good, he's moving around. He would physically be able to play right now," head coach Sean McVay said on Monday. "In terms of if we decide to activate him back, those are a couple things that we have to talk through with [general manager] Les [Snead], his staff, our coaching staff."
Cooper was a Pro Bowler last year and an All-Pro as a returner, starting the 2017 season as the primary kick returner and moving to the primary punt returner for Week 6. He ended up leading the league with 27.4 yards per kick return — taking one back 103 yards for a touchdown. He also finished No. 2 in punt return average, at 12.5 yards per return.
Return specialist JoJo Natson and safety Blake Countess have filled in admirably for Cooper in 2018, with Natson averaging 14.4 yards per punt return and Countess averaging 24.6 yards per kick return. But Cooper's return could be a boost to both the return game and Los Angeles' receiving corps — particularly given that wideout Cooper Kupp suffered a season-ending knee injury in the Week 10 victory over Seattle.
"We all know what a good football player Pharoh is and how important he's been to us," McVay said. "That's something that you can expect to have a little bit more clarity on that as the week progresses."
Each team in the NFL is able to designate two players to return from injured reserve per season, provided the player spends at least eight weeks on the list. McVay has said that the plan has always been for cornerback Aqib Talib to be one of the players to return once he's healthy, which means he is almost certainly going to take that second spot now that Cooper has also received the designation.
The Rams are currently in Colorado Springs to train at altitude in preparation for their Week 11 matchup with the Chiefs in Mexico City.