It took the whole squad to get it done against the Chiefs on Monday Night Football — including two of head coach Sean McVay's second-year offensive options that typically come off the bench.
Wide receiver Josh Reynolds and tight end Gerald Everett both dialed up career-performances in the prime-time spotlight.
Reynolds finished his night with eight targets, six receptions, one touchdown, and 80 yards receiving in the game — a career high in each category.
Everett had three catches for 49 yards and two touchdowns — including L.A.'s go-ahead score with 1:56 seconds remaining in the game. It was Everett's first-career game with multiple touchdowns.
"Gerald and Josh stepped up big again," quarterback Jared Goff said about the pair. "It seems like every time we need it someone does and those two were huge today. Just seeing their progression and the players that they are starting to become is really exciting."
Reynolds' career night against the Chiefs is a glimmering example of what the former Texas A&M Aggie has done all season for McVay and the Rams offense — making the most of his limited chances.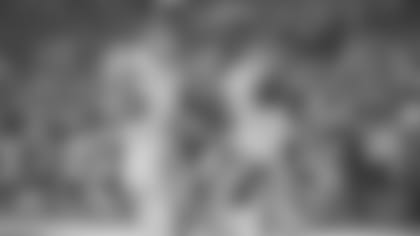 The wideout has started in three games this season and provided support to a banged-up receiving corps during Weeks 7 and 8, when it was needed most. Reynolds has three touchdowns in 2018 — he had just one in his rookie season.
Reynolds might not be filling the stat sheet with the likes of wide receivers Brandin Cooks, Robert Woods, or Cooper Kupp just yet, but the youngster is stepping in and giving his best when his best has been required — bringing McVay's main mantras to life.
Reynolds' scores have come in the face of giants on stages to match, and the wideout hasn't blinked.
Two of his touchdowns this season came Week 8 against quarterback Aaron Rodgers and the Packers, Monday's TD helped the Rams to down the Chiefs in an instant classic in the Coliseum with the entire football world watching.
All signs point to Reynolds extending his stay in the Rams' starting lineup, as Kupp will miss the remainder of 2018, and Reynolds makes the most of his chances.
Then there's Monday's Mr. Clutch, back-up tight end Gerald Everett.
Everett's game-winning 40-yard touchdown reception up the Los Angeles sideline, tiptoeing to the chorus of rocking Rams' fans may be the most meaningful play of the tight end's young career. However, it was something he saw coming.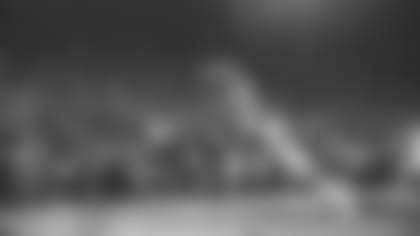 "We rep that play every day in practice," Everett said after the game. "Brandin Cooks was on the same side as me and we are both running full-speed, and they got to pick someone to cover. In the huddle, Jared kind of gave me that look and I knew I was going to run full-speed, and he knew it too."
The sophomore tight end out of South Alabama has progressively become more and more effective in Goff's offense since getting back into shape and back into the swing of executing McVay's surgical playbook after injuring his shoulder in the preseason. Everett's athleticism has earned him a contributing role in McVay's often-exclusive offense and No. 81's presence has been felt over the last few weeks, with a big 22-yard reception in Week 8, 48 yards on three catches in New Orleans in Week 9 — along with two-point conversion — and then a touchdown reception in Week 10 against the Seahawks.
"Coach McVay is a brilliant guy, so we have been waiting for our time to pop, but as long as we are winning, everybody is happy," Everett told therams.com — perhaps looking into a crystal ball before leaving for Colorado Springs practices last week.
"It's the dream, everyone wants to be a part of an offense like [McVay's]."