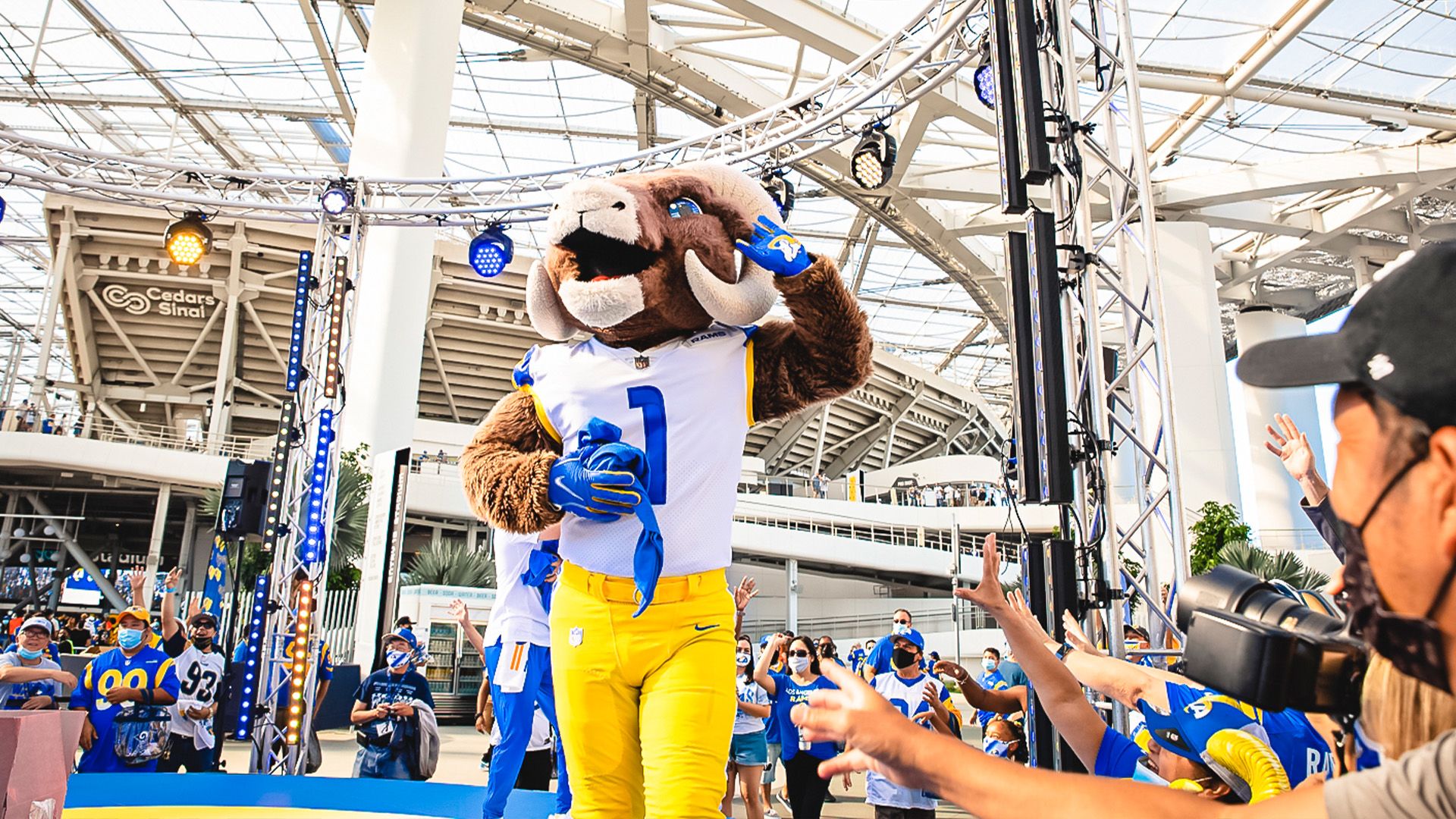 Countdown To Kickoff Show: American Airlines Plaza
Get to SoFi Stadium early to check out the Rams Countdown to Kickoff Show inside American Airlines Plaza! With surprise special guests, Camryn Irwin will be hosting the fun with giveaways and appearances by Rampage, a performance by the Rams Cheerleaders, and an interview with a Rams Legend!
Rams 50/50 Raffle
Win big when you support the Los Angeles Rams Foundation and play the 50/50 Raffle! Fans may purchase 50/50 raffle tickets on gameday as soon as gates open at SoFi Stadium up until the end of the third quarter. The winner will receive half (50%) of the jackpot total from the game's raffle ticket sales and the other half (50%) will benefit the Los Angeles Rams Foundation.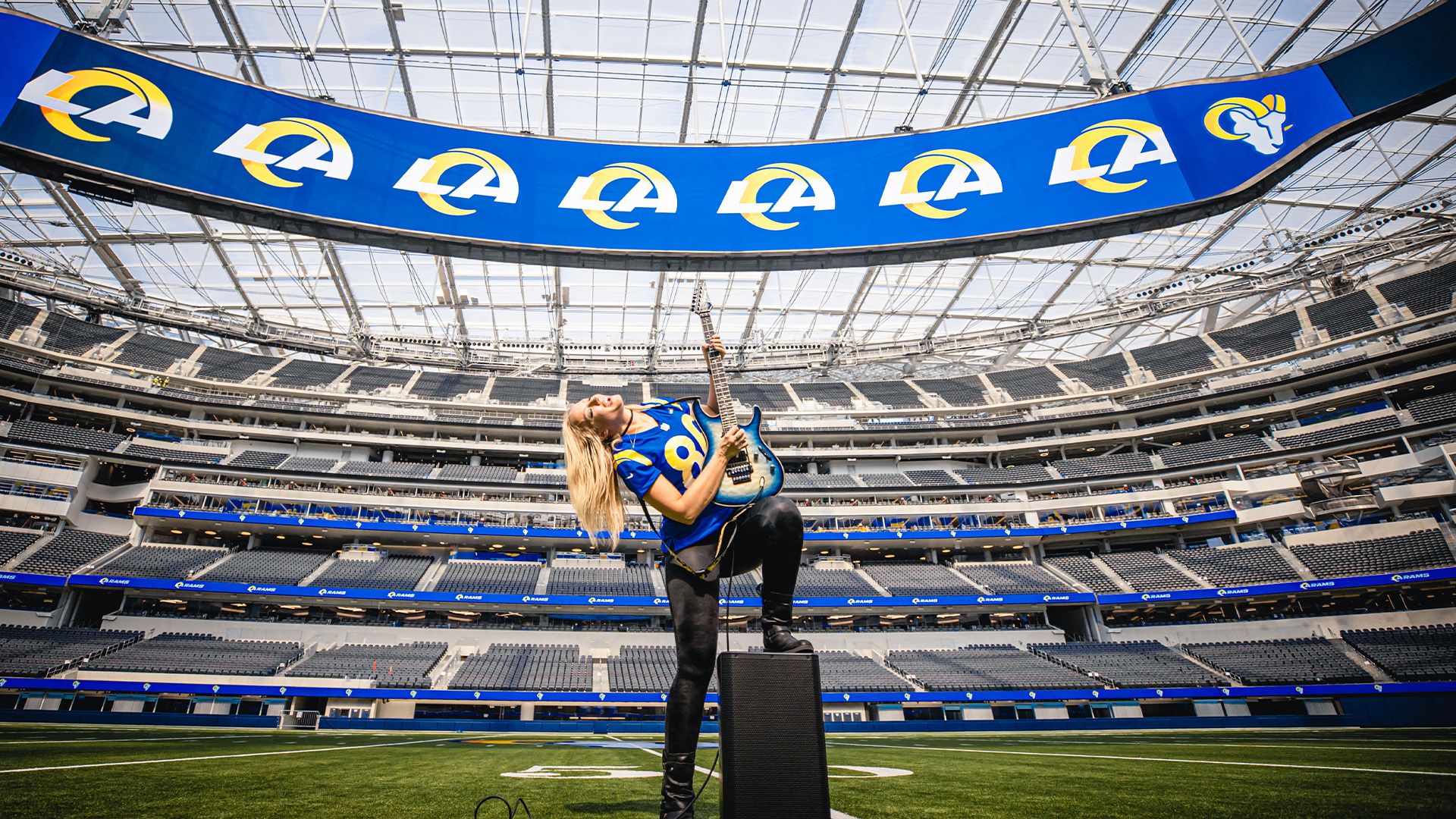 Nita Strauss
Los Angeles born guitarist Nita Strauss has become a force to be reckoned with in the music world, playing to over a million fans yearly across six continents. Nita is Alice Cooper's touring guitarist of the past seven years, and also a successful solo artist. Her skill, exuberant stage presence and love for all things about her instrument have earned her a stellar reputation in the music industry, most recently named the #4 Guitarist of the Decade by Guitar World Magazine. She has worked with major organizations in the sports world including WWE, the LA KISS Arena Football, and of course your Los Angeles RAMS! You can keep up with Nita on social media at @hurricanenita
DJ Malski
If music is a universal language, no one speaks it more fluently than 'DJ Mal-Ski', (Pronounced Mall- Skee), this DJ/Producer has started a musical expedition that has crossed cultural and genre lines worldwide! DJ Mal-Ski has effectively proven his ability to move and inspire listeners whether he's DJ'ing large scale events/venues, such as The brand new SoFi Stadium as the Official DJ for the Los Angeles Rams or at The Staples Center as the Official DJ for the LA Sparks (WNBA), The LA Memorial Coliseum as the official DJ for the USC Trojans Football Team, or The official DJ for the NAACP Image Awards, or just spinning at a Local Backyard Boogie.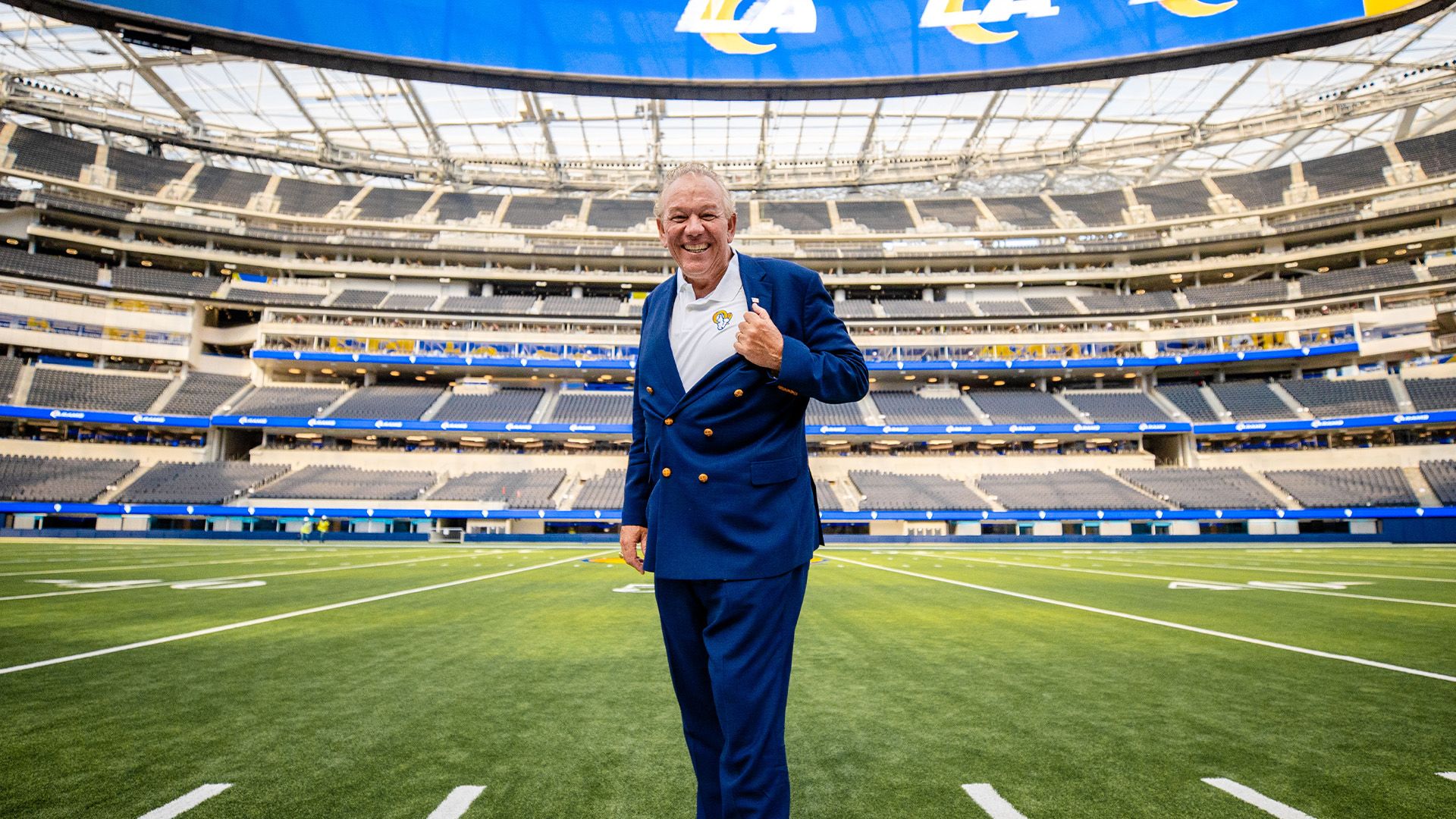 Sam Laganà
Sam Laganà is the stadium voice for The Los Angeles Rams and narrates a number of online and commercial presentations for the team. A native of Los Angeles, Sam has been a lifelong Rams fan since his father first brought him, as a young boy, to a NFL game at the Coliseum vs Chicago Bears. At SoFi Stadium, Sam's two daughters, son in law and wife join with Rams fans in the stands cheering the Rams Royal and Sol! Since 2016, when the Rams returned home, Sam has announced every home game, including games in England and Hawaii, encouraging the Rams faithful to "Rise With The Rams" before kickoffs and he leads the team battlecry - "Whose House? Rams House!"
Mariachi Rams
Meet Mariachi Rams, the first Mariachi of an NFL team. This exciting Mariachi group is ready to get the fiesta going on gameday! Come join the fun with Mariachi Rams! A world class musical ensemble that combines authentic Mariachi music with a modern twist sure to get you singing along. Don't miss their live gameday performances both pregame and in game at SoFi Stadium. ¡Vamos Rams!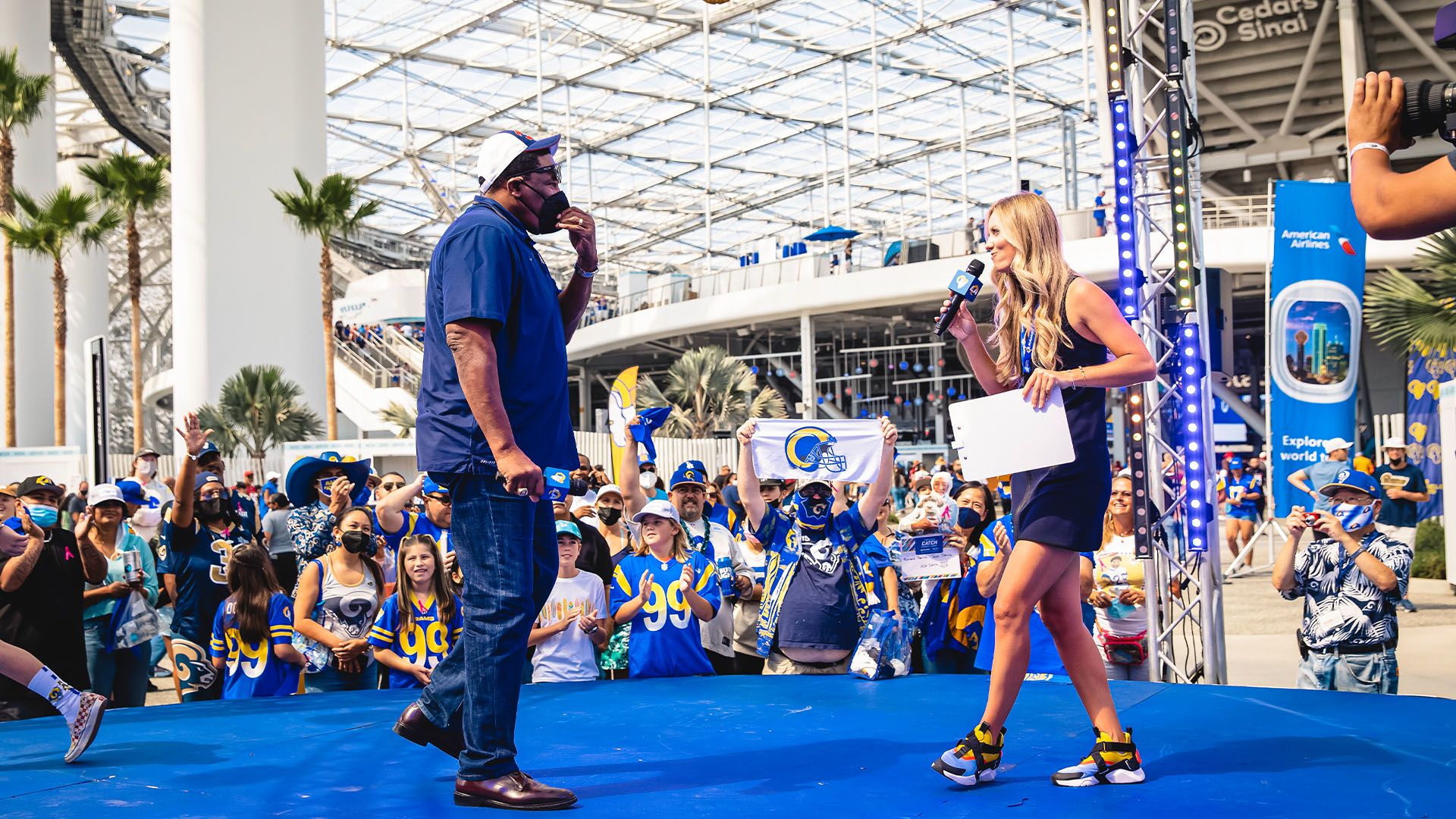 Camryn Irwin
Apart from her enthusiasm and joy, Camryn is known for her versatility in both role and topic as a host and broadcast journalist. She has experience hosting and calling a range of live events, including football, volleyball, basketball, pickleball, country music, and even advanced robotics competitions. Regardless of the topic, Camryn's focus and passion is always set on connecting audiences to the people and stories that will inspire them. Over the course of her career, Camryn has worked with Amazon Prime Video, NBC, PeacockTV, PAC-12 Network, Spotify, Facebook, and ESPN. Currently, Camryn is serving as the Host for the Los Angeles Rams, and calling play-by-play for a variety of sports on ESPN and PAC-12 Network. Go Rams!
Kirsten Watson
Kirsten Watson is the stadium host of the Los Angeles Rams and contributes on the teams digital platforms. In addition to working with the Los Angeles Rams, Watson is the reporter and host for the Los Angeles Dodgers broadcast team, where she contributes to SportsNet LA's game broadcasts and studio programming as well as pre- and postgame coverage on both television and radio. Additionally, Watson hosts Monday Night Football on Channel 5 in the UK, an international broadcast in partnership with NFL Network. Watson is a graduate of Columbia University where she received her Bachelor's degree, was a member of the school's volleyball team, and completed her Master's degree at Columbia Journalism School.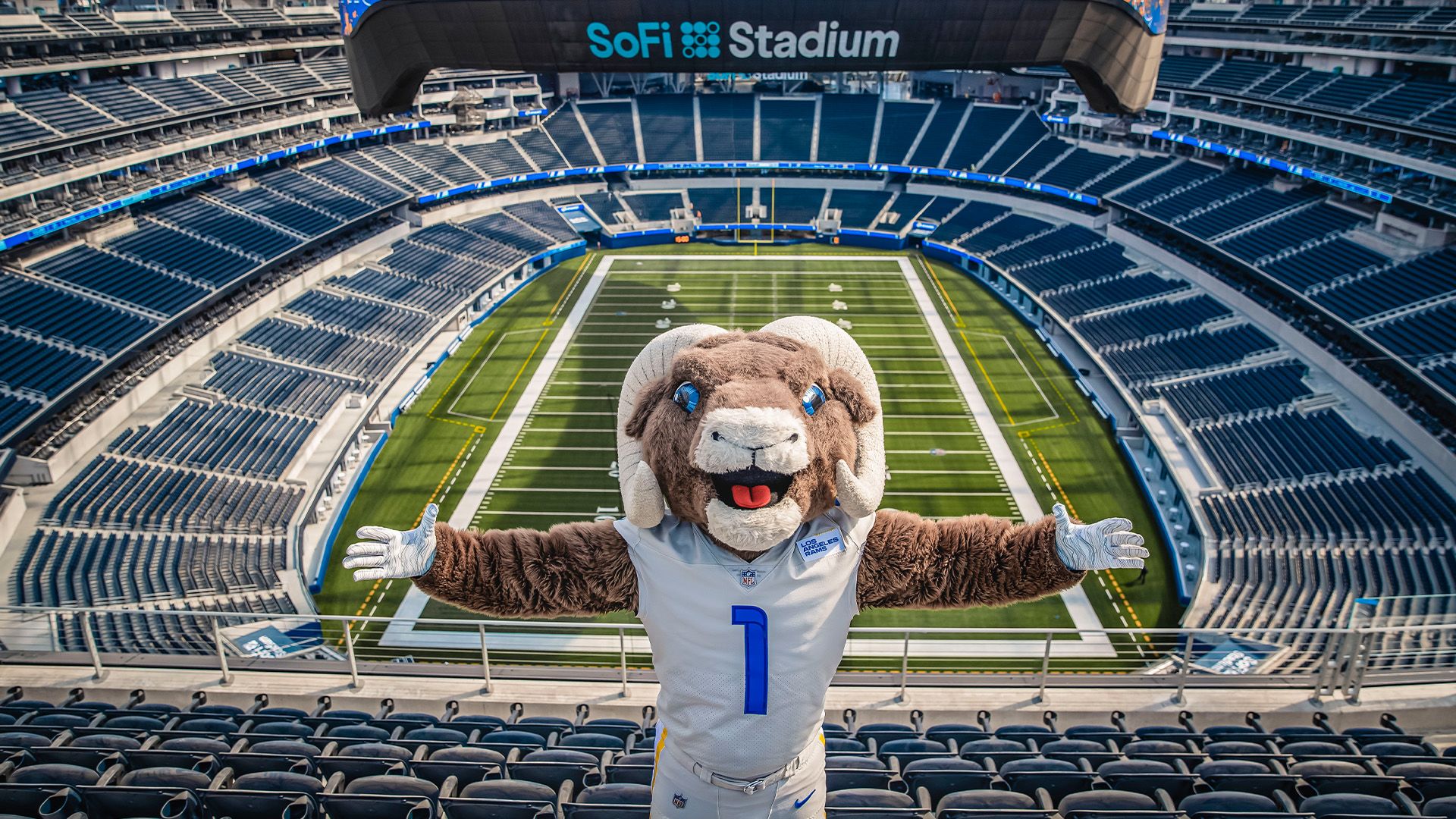 Rampage
Rampage is the official mascot of the Los Angeles Rams! Since 2010, Rampage has provided countless smiles and memories for Rams fans around the world. Rampage cannot wait to see you – yes, YOU reading this – at SoFi Stadium to cheer on the Rams! This season, you may see Rampage running the team out onto the field before kickoff, up on the Samsung Infinity Screen, or even roaming around the concourse heading to his next gameday activity. Rampage needs your help to bring the energy at every game, so be sure to keep an eye out for him this year at SoFi Stadium! Whose House?! Rams House!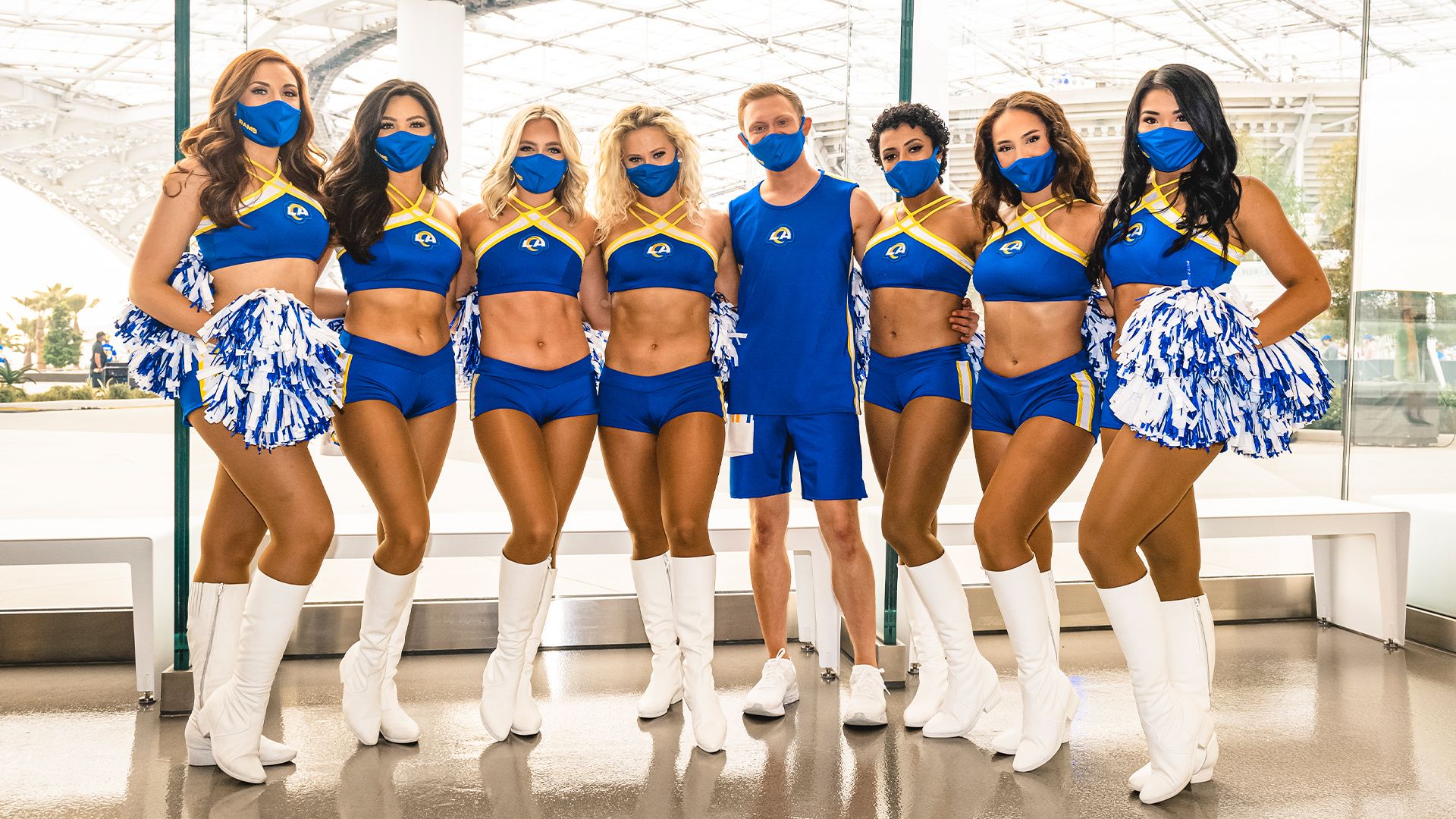 Rams Cheerleaders
The Los Angeles Rams Cheerleaders are excited to welcome you to SoFi Stadium this season! Be sure to catch the team perform at the Rams House on gamedays. Don't be surprised if you spot the Rams Cheerleaders around Los Angeles. Not only is this team of 28 passionate about dance, but they are also a diverse group of professionals, students and artists that engage in over 1,000 hours of service in the community each year. This football season will be one to remember. We can't wait to see you, Rams fans!