The Los Angeles Rams will host their 2017 Training Camp presented by AT&T at the University of California, Irvine, for the second-consecutive year beginning on Saturday, July 29 at 3 p.m.
The 2017 Rams Training Camp will feature 15 practices at UCI that are open to the public, including one joint practice with the Chargers on Wednesday, August 9. All open practices are free to the public. Gates open 90 minutes prior to the start of practice and select players will sign autographs after all open practices.
To make the Training Camp experience even more enjoyable for fans in attendance, the Rams are introducing a number of new elements this year.
SHADED SEATING:Half of the bleacher areas will be shaded.  Seats will be occupied on a first-come, first-served basis, so fans are encouraged to arrive early.
FAN TUNNEL: For the first time, fans will have the opportunity to form a Fan Tunnel when the players take the field for practice. Each practice, 20 fans along with a guest of their choosing will be selected to form the tunnel.  Fans must pre-register for the chance to take part in the Fan Tunnel and will be notified by the Rams 48 hours in advance of their respective date. To register, visit TheRams.com/RamsCamp.
DAILY ENTER-TO-WIN TICKET GIVEAWAY:Fans who visit the Fan Zone have the opportunity to enter for a chance to win tickets to the season opener on September 10 when the Rams host the Indianapolis Colts.
BEER GARDEN:New this year, there will be two beer gardens adjacent to the field in between the bleachers.  Fans who are 21 or older are able to enjoy the beer garden prior to and during practice.
THEME DAYS & GIVEAWAYS:The Rams will feature select themed days with unique giveaways for fans at the main entrance:
•    Welcome Back Fans! (Saturday, July 29) – The Rams are kicking off the first day of Training Camp by welcoming the first 5,000 guests with a magnet schedule of the 2017 season.
• Season Ticket Member Appreciation Day (Sunday, July 30) – Season Ticket Members attending Camp that day will receive a limited-edition Rams Training Camp shirt and a discount at the merchandise tents.
• Back To School Community Drive (Friday, August 4) – In partnership with The Heart of Los Angeles (HOLA), the Rams will promote 'Back to School' by asking fans to donate school supplies. The first 3,000 fans who donate one or more school supplies will receive an LA Rams commemorative cup. (Full list of approved school supplies can be found at TheRams.com/RamsCamp).
• Kids Day (Sunday, August 6) – The Rams will host additional activities for their youngest fans (12 and under).  These unique elements will include an equipment station where kids can try on player uniforms, take a photo with Rampage and have a chance to take the field after practice with their family. In addition, all kids attending camp will receive a Rams-branded fidget spinner.
• Throwback Day (Wednesday, August 9) – Fans are encouraged to wear their throwback gear and celebrate the history of LA's original professional sports team. The team will distribute commemorative Rams throwback flags to the first 3,500 fans in attendance.  Rams Legends will be in attendance for autograph and photo opportunities.
­FAN ZONE:This year, the Rams Fan Zone will occupy an expanded footprint allowing more fans to access the space.  Fan Zone will feature the Rams Digital Photo Booth, an interactive kids zone, a Combine presented by 24 Hour Fitness, Rams Legends Autograph Area (on select camp dates), and merchandise and concessions available for purchase.
*AUTOGRAPHS & RAMS ROOKIES: *All kids (ages 5-14) who visit the Rams Kids Club tent in the Fan Zone have an opportunity to be selected for one of two memorable experiences.  Parents or guardians may sign up their kids for a chance to be selected for the Rams Rookies program or for the post-practice autographs.
Participants selected for the Rams Rookies program presented by SoCal Honda receive a Rams Rookies shirt and are paired with a player during that day's autograph signing.  Following the signing, the Rams Rookies are able to get autographs and help their paired player carry his equipment off the field.
Below is a complete schedule of practices open to the public along with the autograph schedule and select theme days. Additional fan information can be found at TheRams.com/RamsCamp. Weather and field conditions are evaluated daily, so all dates and times provided are subject to change, including autograph sessions.
RAMS PRACTICES OPEN TO THE PUBLIC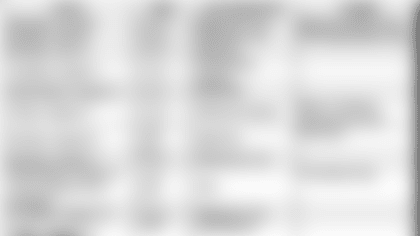 Fan Parking Information and Prohibited Items
Parking will be available to fans in the Mesa Parking Structure (next to the Bren Events Center). Fans are encouraged to purchase parking passes in advance at a discounted rate of $10 per car online at TheRams.com/RamsCamp. Parking purchased in-person on the day of practice will cost $14 per car.
Fans cannot bring alcohol, food (exceptions for special dietary needs), pets (service animals are permitted), video cameras or weapons. Please be aware that UCI is also a smoke and tobacco free community.