We are just over two weeks from the first round of the 2019 NFL Draft on April 25th. And as that date approaches, more and more analysts have put out mock drafts — and not just for the first round.
In this edition of the roundup, one Clemson defensive player seems to be standing out among the pack for many analysts.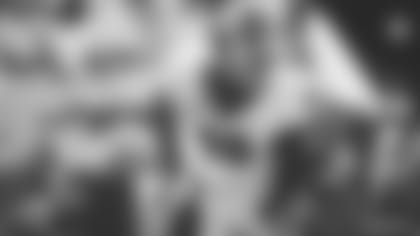 We'll start at Sports Illustrated, where Robert Klemko has the Rams picking up Georgia cornerback Deandre Baker at No. 31.
"A strong zone corner for defensive coordinator Wade Phillips is the way to go here, with Aqib Talib another year closer to retirement," Klemko writes.
In four seasons at Georgia, Baker made seven interceptions and recorded 23 passes defensed. He was the 2018 Jim Thorpe Award winner as the nation's most outstanding defensive back. Listed at 5-foo-t11 and 193 pounds, Baker ran a 4.52 40-yard dash at the NFL Combine.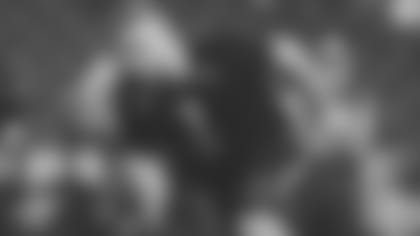 At ESPN, Mel Kiper Jr. And Todd McShay put together a "dueling" mock draft where each made a selection for every pick in the first two rounds. (Insider subscription required - $$)
Kiper projected North Carolina State center Garrett Bradbury to L.A. in that spot.
"I thought about cornerback here, but Bradbury could replace John Sullivan in the middle of the offensive line," Kiper writes.
On the other hand, McShay projected Clemson defensive tackle Dexter Lawrence to the Rams at No. 31.
"A 342-pound run-stopper with 5.05 speed ought to replace Ndamukong Suh nicely alongside Aaron Donald," McShay writes.
Bradbury was the 2018 Rimington Trophy winner as the best center in college football. He was initially a tight end at NC State before switching to the offensive line in 2015 after a redshirt season in 2014. A three-year starter, Bradbury checked into the Combine at 6-foot-3 and 306 pounds. He put up 34 reps on the bench press.
Lawrence played 38 games for Clemson — racking up 18.0 total tackles for loss and 10.0 total sacks. Lawrence suffered a quad strain at the Combine, but still checked in at 6-foot-4 and 342 pounds, putting up 36 bench press reps.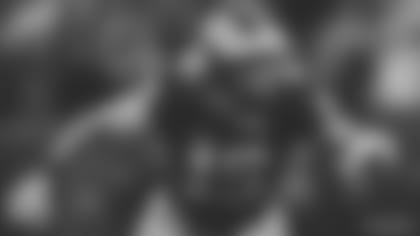 At Pro Football Focus, analysts Steve Palazzo and Mike Renner alternated picks for a three-round mock. In this scenario, Palazzo selected Michigan edge rusher Chase Winovich for the Rams at No. 31.
"The best edge defender to come out of Michigan, and he can win in the run game," Palazzo writes.
A two-time second-team All-Big Ten honoree in 2017 and 2018, Winovich recorded 43.0 tackles for loss and 18.5 sacks in four years at Michigan. He checked in at 6-foot-3 and 256 pounds at the Combine, running a 4.59 40-yard dash.
The duo also projected Washington defensive lineman Greg Gaines to L.A. at No. 94 and NC State quarterback Ryan Finley to the club at No. 99.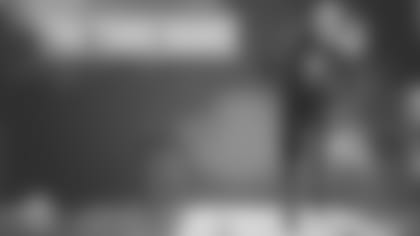 Writing for the Washington Post, longtime NFL reporter John Clayton has the Rams going with Florida edge rusher Jachai Polite in the first round.
"Polite has had some bad workouts and interviews and has seen his stock drop. The Rams retained Dante Fowler Jr., but only on a one-year deal, and added veteran Clay Matthews at edge rusher, but Polite could contribute as a rookie while developing as a longer-term option at the position," Clayton writes.
Polite made a couple headlines at the Combine for his comments about the Rams' Sean McVay, calling the head coach a "cool uncle" figure. And Polite also made headlines for his Combine performance, which was not nearly as impressive as he would've liked. Listed at 6-foot-3 and 258 pounds, Polite recorded 28.5 tackles for loss and 15.0 sacks in his career at Florida. He was a first-team All-SEC honoree in 2018 after recording 11.0 sacks and 19.5 tackles for loss.
In his latest mock at NFL.com, analyst Charles Davis projected the Rams to select Mississippi State defensive tackle Jeffery Simmons in the first round.
"If he hadn't torn his ACL in February, I doubt he gets out of the top 10. With Ndamukong Suh likely leaving, another partner on the interior for All-World DT Aaron Donald is chosen. The Rams will be happy to wait a bit for him to be 100 percent before turning him loose," Davis writes.
Simmons was quite productive at Mississippi State, where he recorded 33.0 tackles for loss and 7.0 sacks in three seasons on the program's defensive line. He also forced five fumbles, recorded seven passes defensed, and a pair of fumble recoveries.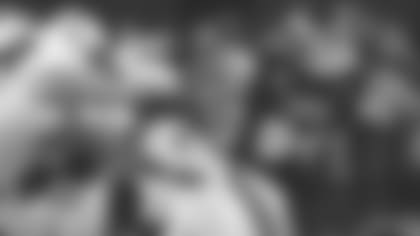 In his three-round mock at CBS Sports, Ryan Wilson agrees with Davis on the first-round pick in Mississippi State defensive tackle Jeffery Simmons.
"Simmons is a top-5 talent. Unfortunately, he tore his ACL in February, which means he won't be healthy until midway through the season, best case. But when he returns, the Rams will have a dominant young player in the middle of their defense," Wilson writes.
Then in the third round, Wilson projects L.A. selecting Miami cornerback Michael Jackson at No. 94 and then Arizona State defensive tackle Renell Wren at No. 99.
On Jackson, Wilson writes, "Jackson is a physical cornerback who excels in press coverage. There are questions about his ability to get in and out of breaks but he can flourish in the right system."
And on Wren, Wilson writes, "Wren is short in experience but long on strength and athleticism and benefited from a strong showing at the Senior Bowl."
Despite the trade back, however, Easterling has the Rams selecting a pretty popular pick for the club at No. 31 in Clemson defensive lineman Dexter Lawrence at No. 41.
For the third-round picks, Easterling has L.A. picking up Alabama State offensive tackle Tytus Howard at No. 71, Notre Dame linebacker Drue Tranquill at No. 94, and Utah S Marquise Blair at No. 99.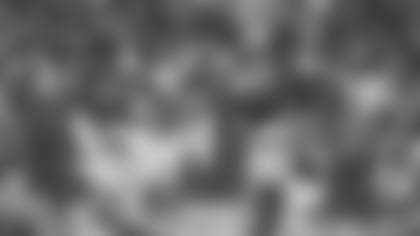 Also at NFL Network, analyst Cynthia Freuland put together an analytics-based mock draft. You can read about her methodology in the full article here, but she projects Alabama safety Deionte Thompson to Los Angeles at No. 31.
"The Rams added free safety Eric Weddle this offseason, and the Alabama safety would be an excellent complement to him. This is another instance of a safety being projected as a hybrid, and coordinator Wade Phillips is exactly the right teacher to get the most out of him. One big trend reflected in my model is the evolution of the safety position. This is a prime example, because for another team, Thompson would be more of a "true" free safety. But as offenses evolve, changing the roles of tight ends and running backs and relying more on short and quick passes, safety roles are evolving, too," Freuland writes.
Thompson had two interceptions and six passes defensed for Alabama in 2018. He also recorded three forced fumbles and had a fumble recovery. He played 29 games in three years for the Crimson Tide.
Finally, at The Athletic analyst Dane Brugler put together a seven-round mock that features Clemson defensive tackle Dexter Lawrence headed to Los Angeles at No. 31.
"Few would dispute that Aaron Donald is the most talented defensive player in football. But without Ndamukong Suh at the nose, offenses are able to spend more time scheming to stop Donald. However, adding a freaky big man like Lawrence would help," Brugler writes (Athletic subscription required - $$).
For the rest of the selections, Brugler has…
3-31-94 Amani Oruwariye, CB, Penn State
3-36-99, Michael Jordan, C/G, Ohio State
4-31-133, David Long Jr., LB, West Virginia
5-31-169, Carl Granderson, EDGE, Wyoming
6-31-203, Darwin Thompson, RB, Utah State
7-37-251, Derrick Baity, CB, Kentucky