Watching veteran wide receiver Robert Woods operate as a key member of the Rams offense in the club's march to its first Super Bowl since the turn of the millenium, you'd never guess No. 17 in horns once doubted his position as one of the league's top pass catchers.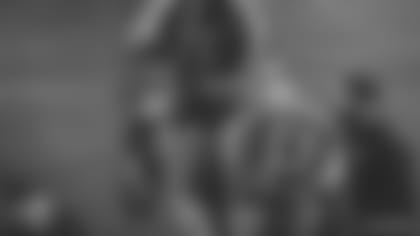 Woods was everywhere in head coach Sean McVay's offense in his second season in L.A. He set career highs in targets, receptions, touchdowns, and eclipsed the 1,000-yard receiving mark for the first time in his career playing multiple positions, in and out of the slot filling in for injured wideout Cooper Kupp. He became just the fourth receiver in NFL history to post 14-straight games with at least 60 yards receiving.
"I would say last season was my best season as a pro so far," Woods said in an interview for therams.com's
Behind the Grind. He reviewed his career-season, comparing it to his college days in terms of both attention and production. "I was able to put up 1200-plus yards, and for me personally, I feel like that's just the beginning of what I can do."
The 27-year-old L.A. native calling his career-season 'just the beginning' isn't hyperbolic or even hype talk as he begins year seven. Another go around in the Rams' explosive offense as one of its most versatile weapons is uncharted waters for the former All-American, who once only dreamt of hitting the four-digit receiving mark.
"Unfortunately I did think, 'Like man, am I going to disappear?'" Woods said, recalling the start of his NFL journey — four seasons, 2,500 miles from L.A. in Buffalo, New York.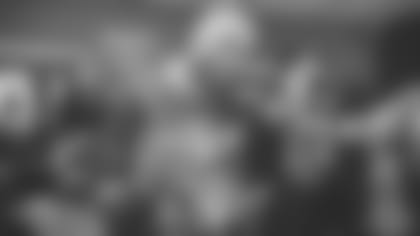 Sitting in his former weight room at Junipero Serra High, Woods said he made the most of his chances as a Bill, and was sure to point out that he never doubted his abilities. But after four seasons in Buffalo — each with fewer than 700 yards receiving — winding up just 450 yards short of his four-year total in half the time with Los Angeles is a contrast that's impossible to ignore for the former top high school and college prospect.
And the sixth-year breakout season has given Woods new perspective and renewed confidence in his hometown.
"I'm able to comfortably understand the game — real confident on the field, understand the coverages, understand how defenses are going to play me on a play, and our team," Woods said. "I think that helps going into year seven, I'm able to be calm, be confident, and be comfortable when I'm walking out on the field."
Check out photos from day two of the second phase of the 2019 offseason program.