The Rams House is wherever you're watching the game. If that happens to be Wembley Stadium in London on Oct. 27 for the Los Angeles Rams' Week 8 game against the Cincinnati Bengals, On Location Experiences (On Location or OLE) has partnered with the Rams to offer special fan travel and ticket packages for the contest at https://tickets.nflonlocation.com/d/los-angeles-rams-london.
The Official Fan Ticket and Travel Package provider for the NFL's London and Mexico Games and the Official Travel Provider for each of the 10 teams participating in this year's matchups, On Location has been involved with every international game since 2010 and is providing a wide range of experiences suitable to every Rams fan's hospitality needs and budget.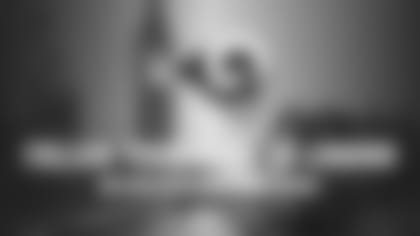 There are gameday-only options such as a VIP pre-game brunch plus transportation to the game. If you're looking to do more, there's also a package which includes hotel accommodations, a Dinner Cruise on the River Thames with other fans, a London Double Decker Bus Tour & London Eye Experience, a Fan Rally and Welcome Lounge plus the pre-game brunch among other amenities.
Looking to make it a unique, weekend-long getaway? Rams fans can also choose to upgrade seats for gameday, make reservations for the Private Churchill War Rooms Tour, Westminster Abbey & Royal Mews, and arrange a day at Windsor Castle.
Remember, #RamsHouse isn't exclusive to catching the game in person. But if you'd like to make the trip across the pond, On Location would be happy to help you coordinate your NFL UK experience and join the Rams in London for an unforgettable football experience of a lifetime.