Countdown to Camp is a series breaking down the Rams roster by position group heading into the team's first open training camp practice. The third installment examines the quarterbacks.
For more information on Rams Training Camp presented by UNIFY Financial Credit Union, click here. To claim your free training camp ticket, click here.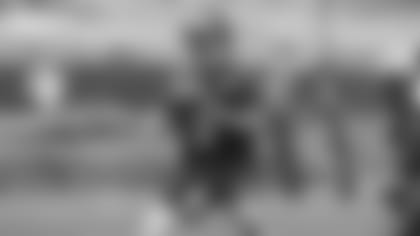 Perhaps no position was impacted by the 2022 season more than quarterback.
Matthew Stafford started and played in just nine games due to concussion protocol and a spinal cord contusion, which gave the Rams their most extensive looks yet at John Wolford and Bryce Perkins. After watching the three games Wolford played (all starts) and the five games Perkins played (one start), Los Angeles determined a new direction was needed this offseason. Wolford and Perkins entered free agency, and L.A. brought in Brett Rypien via free agency and Stetson Bennett via the draft – taking the backup spots behind Stafford in a new direction. The Rams also signed undrafted free agent Dresser Winn out of University of Tennessee-Martin.
Stafford said on June 14 during minicamp that he feels "pretty good" physically, and that same day, Rams head coach Sean McVay said he doesn't expect any players to be limited when the team reports to training camp. It all bodes well for Stafford heading into this year's training camp – recall that last year Los Angeles had his throwing volume on a pitch count to manage his elbow.
Besides a healthy Stafford, that change in backup quarterbacks will also mark one of the biggest differences between this year's training camp and last year's. It will be a crucial time in Bennett's development.
"I think he's taking it a day at a time, but I've been really pleased with him," McVay said on June 14. "These settings, especially without the pads on, quarterbacks can't get tackled, but I think you've seen steady progress. (Quarterbacks Coach/Pass Game Specialist) Zac Robinson's done a great job with him as well as (Offensive Coordinator) Mike LaFleur."
Rypien, meanwhile, will continue to carry an important responsibility: Being another resource for Bennett as he learns the offense. He's had experience in this offensive system by way of the different offensive coaches he's worked during his time with the Broncos and can be someone besides Stafford that Bennett can count on.