With rookies and quarterbacks reporting on Monday, we've officially reached the eve of training camp. We're going over the cornerbacks and safeties in this penultimate edition of Countdown to Camp.
Newcomers: Aqib Talib, Marcus Peters, Sam Shields, Ramon Richards, Curtis Mikell, Afolabi Laguda, Steven Parker, Nate Holley
While Los Angeles' defense fared well enough in 2017 to win a division championship, the front office still elected to overhaul the starting cornerbacks.
The Rams traded for Aqib Talib and Marcus Peters at the start of the league year, providing two of the league's best for coordinator Wade Phillips. Talib has the advantage of familiarity with Phillips' system, having won Super Bowl 50 with Phillips in Denver. But by all accounts, Peters picked up the scheme well during the offseason program.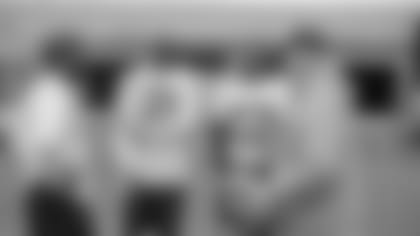 Talib has been to four Pro Bowls and was a first-team All-Pro in 2016. He's also the No. 4 on the active list with 34 career interceptions and No. 1 on the active list with 10 interceptions returned for a touchdown.
Since he entered the league in 2015, no one has more interceptions than Peters. He's recorded 19 in the regular season and two more in postseason play. The 2015 AP Defensive Rookie of the Year led the league with eight interceptions in his first year, and put up six picks in 2016, and five more with Kansas City last season.
Los Angeles moved safety Lamarcus Joyner back from slot corner to free safety in 2017 with much success. In 12 games, Joyner recorded 61 tackles, seven pass breakups, three interceptions, and a forced fumble. He will play under the franchise tag in 2018.
John Johnson began playing full time at strong safety midway through the Rams' Week 4 victory over the Cowboys and kept the position through the rest of the season. He made his first career interception during his first start against the Seahawks in Week 5, making an athletic play to pick off quarterback Russell Wilson. Johnson finished the year third on the team with 91 total tackles, and he was second on the team with 11 pass breakups.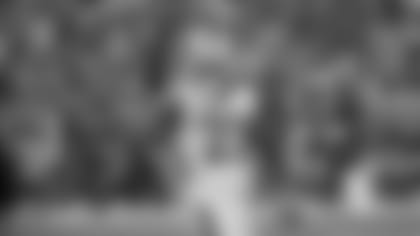 Nickell Robey-Coleman re-signed with the Rams on a three-year deal in March, enabling L.A. to keep a key member of the secondary. Robey-Coleman excelled as the club's slot corner in 2017, making 50 total tackles, nine pass breakups, two interceptions, one forced fumble, and one fumble recovery.
The Rams added cornerback Sam Shields early in March, providing a team for the 30-year-old linebacker to make his comeback. Shields last played for the Packers back in 2016, with his season ending prematurely due to a concussion. Shields sat out the entire 2017 season, but has now been medically cleared to play.
Cornerbacks Troy Hill and Kevin Peterson both played as significant depth pieces for Los Angeles in 2017 and should continue to fill that role this season. Hill started the last three games of the regular season and the playoff game against Atlanta once Kayvon Webster suffered a season-ending Achilles injury. Peterson recorded two interceptions off of Jimmy Garoppolo in the Rams' Week 17 contest against the 49ers. Dominique Hatfield also played in 11 games in 2017, mainly on special teams.
Similarly, Blake Countess, Marqui Christian, and Isaiah Johnson have provided depth at safety. Countess played in all 16 games in 2017, mainly on special teams. Christian played in 12 games in a similar role. Johnson spent much of last year on the practice squad but did play in Los Angeles' Week 17 matchup with San Francisco and the playoff game against Atlanta.
Rounding out the group, Taurean Nixon signed with Los Angeles' practice squad at the end of 2017 and stayed with the club on a futures contract. Ramon Richards, Curtis Mikell, Afolabi Laguda, Steven Parker, and Nate Holley all signed with the Rams as undrafted free agents.
PREVIOUSLY ON COUNTDOWN TO CAMP: