Each weekday, theRams.com will be taking a look around the internet for the top Rams headlines of the day. Here's a look at what's out there for Tuesday, April 23 about your Los Angeles Rams.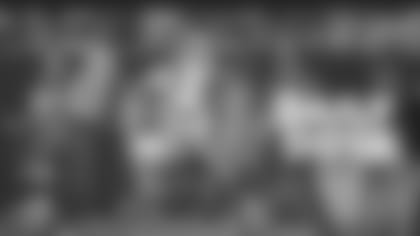 CBSSports.com's Pete Prisco put out his annual mock draft of what each team should do in Thursday's first round. For the Rams, Prisco says the club should address their thinning defensive line with the No. 31-overall selection.
Jerry Tillery, DT, Notre Dame - "Tillery is coming off an impressive season at Notre Dame and the Rams could use another big body up front with Ndamukong Suh gone."
For what each NFL team should do in the first round, click here.
The Rams toughest stretch in 2019 will come right out of the gate, according to The Athletic's Vincent Bonsignore. The Rams will fly back and forth from the Eastern time zone Weeks 1-3, taking on the Panthers in Week 1, before heading back to Cleveland after the home opener against the Saints in Week 2.
"Those are three tough opponents, combined with some difficult travel challenges that the Rams must manage to start the season. And keep in mind, they'll play in Hawaii during the preseason, so the miles and time zone changes will add up pretty quick."
NFL Films shared a video of the moment cornerback Aqib Talib learned he was headed to Tampa Bay on draft day back in 2008.
Talib is No. 2 among all active players in interceptions (35).