At the official start of the offseason program, head coach Sean McVay said there would be a plan for his superstar defensive tackle Aaron Donald, who is present for offseason team activities for the first time in three breaks.
Donald became a Ram through 2024 when he inked his extension last August, and entering his first offseason with a long-term deal in place, Donald and McVay have a compromise for the Pittsburgh native, who is fond of training in his hometown close to his family.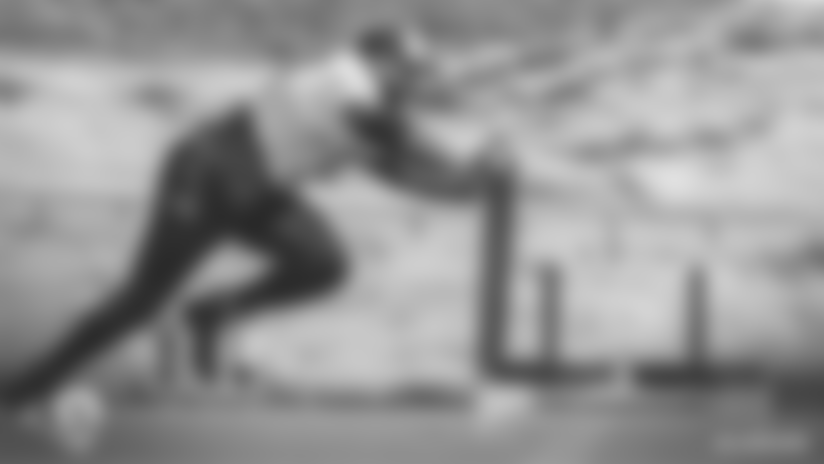 "The family stuff is always the priority, especially this time of year when it's such a precious amount of time," McVay said. "Aaron's going to be here, really, a good bit of the offseason program, and that's something that he was willing to do some different things in terms of working with us. That's all you can really ask for is one of your core leaders to do that and the thing that you always be careful with is, it is voluntary."
The head coach is right — the first three phases of the offseason are technically voluntary for returning players. Mandatory offseason work starts with minicamp, which is set to run June 11-13.
On Tuesday, McVay made it clear that he would like his players around "as much as possible" as the offseason program is underway in Southern California, but there's room for understanding with his two-time AP Defensive Player of the Year, who broke both NFL and franchise records with his 20.5 sacks in 2018.
"What we appreciate more than anything is the willingness to work together to try to be understanding from both perspectives. It's going to be kind of a flexible deal, but he's been here these first couple of weeks. There might be a couple days where he's going to go back and see his kids," McVay said. "I think we totally understand that and that's kind of where we're at right now with that."