The Rams signed Blake Bortles in March to be their backup quarterback for the 2019 season. Bortles, of course, was Jacksonville's No. 3 overall pick in the 2014 NFL Draft, and spent the majority of the last five seasons as the Jaguars starter.
But now that Bortles is in L.A. as a backup for the first time in his career, his role will be significantly different. He said upon signing that he's looking forward to learning under head coach Sean McVay, and helping starting quarterback Jared Goff as much as possible.
The Rams certainly hope that the only time Bortles appears in games this season will be during the preseason matchups in August. But should he have to appear in a game of consequence, Bortles does have a lot of playing experience in the league to draw upon.
Bortles will be playing in an offensive scheme that's significantly different from what he was running in Jacksonville. For instance, the Rams run some of the most plays in the league from under center, whereas the Jaguars ran most of their plays from shotgun last year. But here are a few examples of plays that may translate a bit from scheme to scheme.
Bortles didn't finish the season as the starter in Jacksonville, but there were two games that stand out on his stat lines: Week 2 against the Patriots, and Week 4 against the Jets.
We'll begin in Week 2, where there were two examples of Bortles making a throw after starting a play under center.
On this first one, the Jaguars are in a singleback formation with the tight end on the right.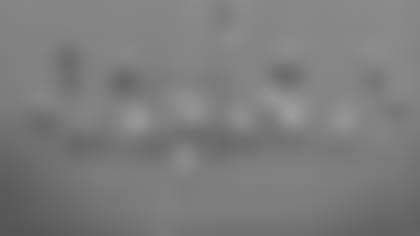 Bortles gives a play-action fake to running back Corey Grant, before setting up in the pocket.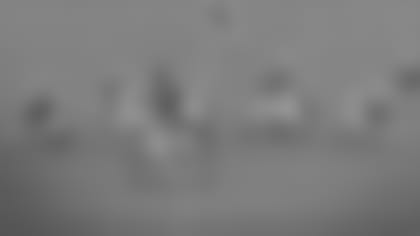 From there, Bortles makes the decision to fire a short pass off to Grant — a solid decision, as there's plenty of room for him to run.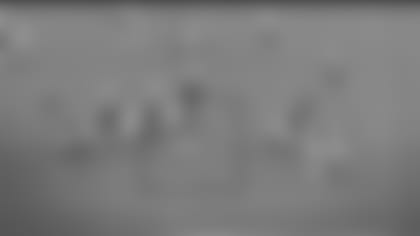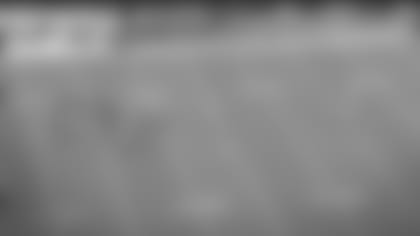 Grant is able to make the catch, then get in front of the marker for a first down — a key play in plus-territory.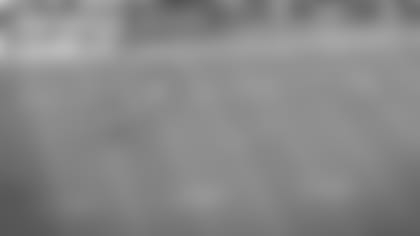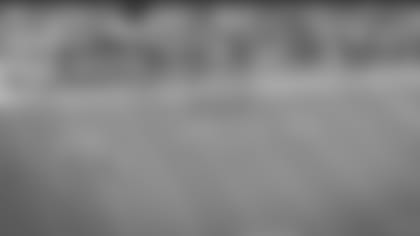 Here's another example of a play from the same game where Bortles takes a short play-action fake then hits his running back with room to catch and run for a first down.
Jacksonville is again in a singleback formation, this time with T.J. Yeldon lined up behind Bortles.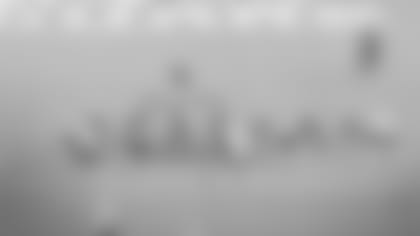 Bortles fakes the handoff to Yeldon…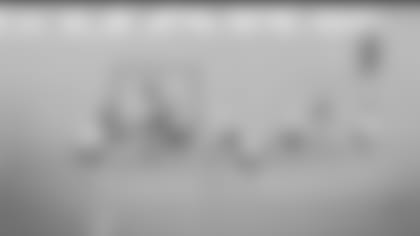 then once again fires a pass that allows Yeldon to catch and run.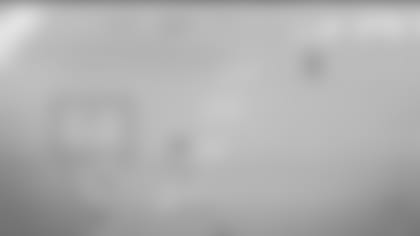 Yeldon reaches the marker easily for a first down.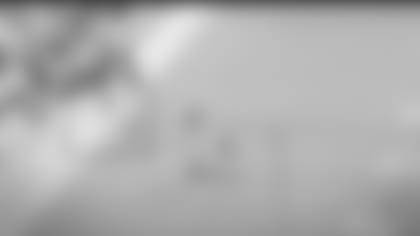 Are these two plays basic? Absolutely. But they're within the same family of plays that Los Angeles tends to run — lots of under-center formations, lots of play-action. And if a backup enters, those plays are going to tend to be more basic than anything else.
However, in Los Angeles' scheme, most of the play-action passes result in intermediate or deep throws. That's going to be something to monitor from Bortles during training camp and the preseason.
These next two plays come from Bortles' Week 4 performance against the Jets, during which he completed 76 percent of his passes for 388 yards with a pair of touchdowns.
Bortles also ran for 28 yards in that game — 23 of which came on this scramble in the first quarter.
On 2nd-and-2, the Jaguars lined up in a shotgun formation with two receivers to the left, and a tight end and wideout split out to the right.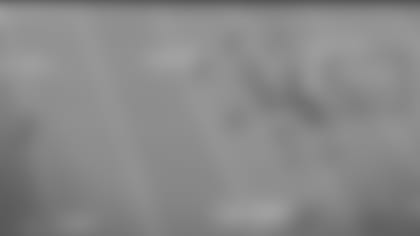 Bortles drops back, and his first read appears to be to the left. But there really isn't anyone open on that side of the field.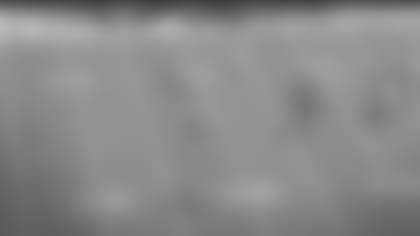 Bortles steps up to avoid the rush, but at that point there's really no one open with the Jets' tight coverage. But there is a lane for Bortles to run on that left side.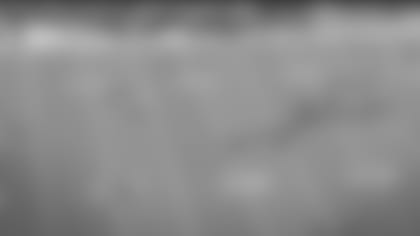 Bortles notices it, pulls the ball down, and starts moving. Clearly he has a lot of space on that left side of the field and he uses his athleticism to take advantage of it.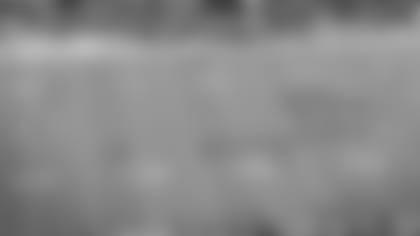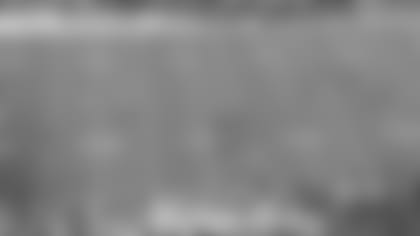 Bortles finishes the run by protecting himself, using a nice baseball slide before he can get hit at about the 50-yard line for a 23-yard gain.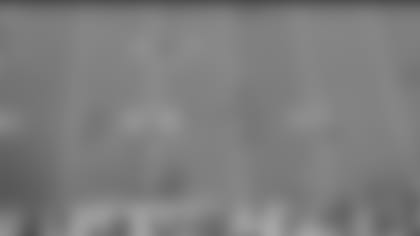 As a quarterback, your first responsibility by and large is not to run. But having that as a tool is important — particularly for a No. 2 QB.
Finally, let's look at one of Bortles' touchdown passes of those scoring strikes came on 2nd-and-11 in the third quarter.
The Jaguars start out in shotgun — as they did for the vast majority of Bortles' passing attempts. There's a bunch formation to Bortles' left and a single receiver — Donte Moncrief — to the right.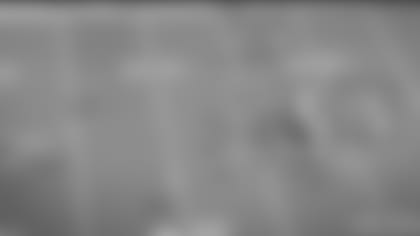 At the snap, you can see that there's a one-on-one coverage with New York cornerback Trumaine Johnson on Moncrief.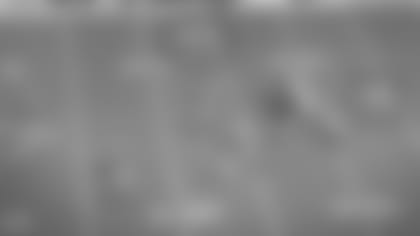 Bortles recognizes that and fires a pass that Moncrief is able to run right under, getting past Johnson in the process. It's a really nice ball from the quarterback.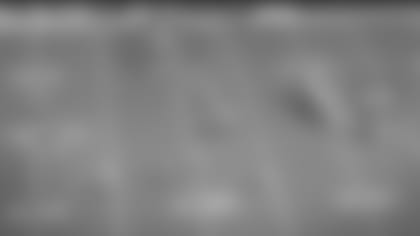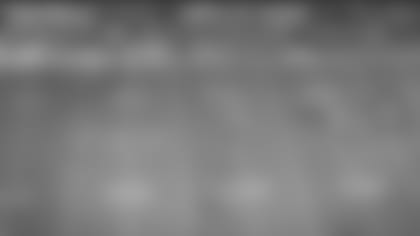 Moncrief is able to run that in for a 67-yard touchdown.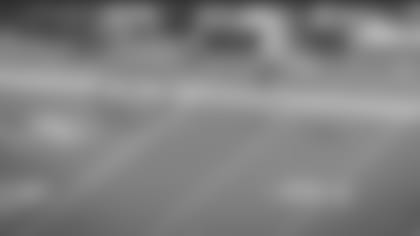 In an ideal world, the only place we'll see Bortles showcase these skills is in the preseason. But if necessary, Bortles does have the traits to effectively run an offense. And with an entire offseason program in the Rams' system, he should be well equipped to handle any duties that come his way.