The Rams have plenty of stars who will play throughout the regular season. But I'm the upcoming four exhibition matchups, very few of the club's 22 offensive and defensive starters will see a snap. 
With that in mind, here are five players to watch in this first preseason game against the Raiders.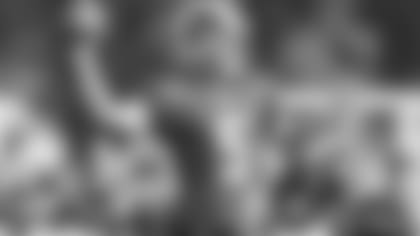 1. QB BLAKE BORTLES
Quarterback Blake Bortles will make his Rams debut against the Raiders on Saturday. Los Angeles brought in the former Jaguars starter to be the club's backup, and as such head coach Sean McVay said Bortles will play a few series to start off the preseason. Bortles' experience should help the Rams' second-team offense, which sputtered a bit in last year's preseason. On Thursday, Bortles voices excitement for his first appearance in horns. It's worth nothing that this is essentially Bortles' first piece of audition tape for clubs that might have potential interest in him as a starter down the road.
2. WR MIKE THOMAS 
A 2016 sixth-round pick, wide receiver Mike Thomas has put together a strong training camp as he begins his fourth year as a pro. Thomas has been a special-teams standout throughout his young career, but he's made an impact at wide receiver in this camp — particularly with Bortles as his QB. Look for the Bortles-Thomas connection to be strong throughout the preseason.
Rookie safety Taylor Rapp has already made an impact in his short time with the Rams, making a number of plays in the joint practices with the Chargers and Raiders. The versatile safety has been in the box and deep throughout the course of camp. He's known as a solid tackler, so look for him to show that as he gets his footing in the league.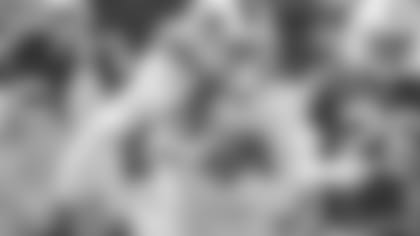 A third-round pick out of Memphis, running back Darrell Henderson Jr. has been impressive throughout the course of camp. He's displayed strong running ability, and has flashed with his hands in making catches out of the backfield. Given that it seems the coaching staff has a role for him in the regular season, he may not do too much in the exhibition matchups. But given that he averaged 8.9 yards per carry in his last two seasons at Memphis, any one of Henderson's touches could turn into an explosive play.
The Rams picked up outside linebacker Trevon Young as a sixth-round pick out of Louisville last year. He didn't play much in his rookie season, with his most impactful play coming against the 49ers in Week 7 with a fumble recovery. But he's flashed over the last few weeks, displaying some pass-rushing ability off the edge. He could be a thorn in the side of Raiders offensive linemen and quarterbacks on Saturday.
Take a look at the Rams second joint practice with the Raiders in Napa.