The Rams addressed two of their defense's top priorities just before the start of free agency in signing safety Eric Weddle and re-signing outside linebacker Dante Fowler Jr.
A week into free agency, theRams.com took a look around the media landscape to see how each move was graded.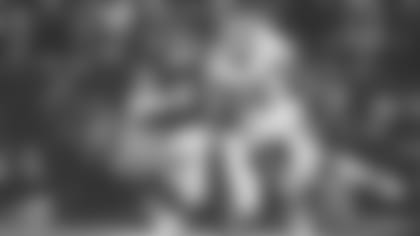 Rams re-sign OLB Dante Fowler Jr.
"Fowler played the best football of his career after coming to LA from Jacksonville midway through the season. That was especially true in the playoffs, when he was instrumental to getting the Rams to the Super Bowl with his disruptive play. The Rams get a chance to see if Fowler can be that kind of force on a consistent basis, keeping him in LA on a one-year 'prove it' deal."
"I'm not sure this contract really does the Rams a ton of favors, though. One-year deals with significant money for younger players who haven't yet broken out aren't my favorite. If he fails, you've spent money on a player who didn't live up to your expectations. If the player finally has his standout season, though, you're stuck either using the franchise tag or letting him walk."
"The former top-five pick did not pan out in Jacksonville, however, he made some big improvements in his fourth season in the NFL as he ended up with a grade of 67.3 for the season, which was a career high for him. Fowler still failed to stay consistent but he showed early in the season against New England and in the NFC Championship Game that when he is at his best, he can take over a game, which justifies the Rams bringing him back for another season."
"The Rams were wise to secure Dante Fowler Jr. before he hit the open market. The move, coupled with the signing of safety Eric Weddle last week, secures two positions of major need for the Rams and allows them to narrow their focus in free agency and the draft. Fowler could have commanded more years and more money on the open market, but a one-year deal makes sense for him as he can use a full season in Los Angeles to establish a much bigger market for himself heading into 2020."
"Traded from Jacksonville to give the Rams a boost as edge-rusher for the stretch run, Fowler now re-signs with his newer team. He put up four sacks and 30 total pressures (per PFF) during his time in Wade Phillips' defense, and while the team will need to augment his efforts in free agency and the draft, Fowler's a good re-addition-and given the value of the contract, the Rams clearly see potential here."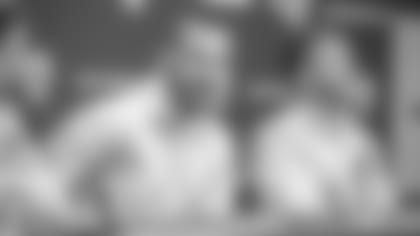 Rams sign S Eric Weddle
"It's no surprise they ended up with Weddle, and he won't be the last solid over-30 player to join their roster this offseason. Off the field, Weddle makes plenty of sense for the Rams. General manager Les Snead established a habit of using his own draft picks to trade for talented players while recouping some of the missing selections by letting his own veterans leave in free agency for compensatory picks."
"Eric Weddle is getting on in years, but he remains a consistently productive player whose overall PFF grade in 2018 was 80.7, a top-10 figure at the position. Weddle is versatile and can line up at any spot you need a safety to play, allowing a defense to do a lot schematically, and the Rams aren't committed long term to him in case his decline speeds up."
"The Rams were anticipating a safety void with the possibility of Lamarcus Joyner leaving as a free agent. In signing Weddle they address that need in a big way with an affordable replacement and a potential upgrade. And in doing so it allows the Rams to approach free agency and the draft with one less area of need to focus on." —Vinny Bonsignore
"Still one of the better versatile safeties in the league at age 34, Weddle can't patrol the full field like he used to, but he can read receivers and runners as well as anyone in the league. This is a low-money deal for a team in need of smart, consistent safety play to put its defense over the top, and if Weddle is playing in the Super Bowl next February as a result, don't be too surprised."
"The win-win for the Rams is that Weddle is both cheaper and, frankly, better than impending free agent Lamarcus Joyner. At least, he has been. The danger is that Weddle is now 34 and about to begin his 13th season in the NFL. Weddle hasn't shown signs of slowing, though, so the Rams are taking a worthwhile risk."