While Sunday's win over the cross-town Chargers may have not felt like a sure-thing to Rams fans until quarterback Jared Goff took a knee in "victory formation," the Rams' offense was relentlessly attacking the Chargers defense all day, from all positions.
A fire alarm was blaring in the Rams' locker room after the game as media members collected quotes from players who were ready to receive postgame treatment with Thursday Night Football's matchup with the Vikings just four days away. Fortunately, it wasn't the 95-year-old L.A. Memorial Coliseum that was on fire — it was Goff's arm.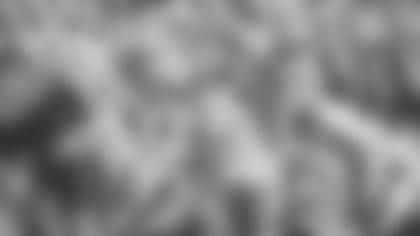 Goff missed a career-day by just one yard on Sunday, however his performance was historic nonetheless. Goff is now the third quarterback in league history to throw for 350 yards with a 75-percent completion rate or better in consecutive games.
The former Golden Bear lit up the Chargers defense for 354 yards on 29-of-36 passing (80.5 percent), with three touchdowns.
Goff was quite accurate aside from one poorly-thrown ball in the second quarter that was picked off by rookie safety Derwin James.
When asked after the game if it seems like he is being forced to throw into tighter windows, Goff told reporters it might just be becoming a part of his game.
"I think I'm getting more comfortable with anticipating stuff and anticipating windows and that might be a part of it," Goff said. "That just happens as you grow and get better. [I] feel good right now and I feel confident."
The Chargers secondary had a busy afternoon against a confident Goff. Rookie safety Derwin James and corner Casey Hayward were tasked with slowing the Rams receiving corps.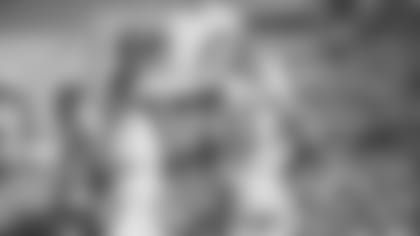 Goff spread the ball around, hitting four different receivers for at least 50 yards. In his second season as a Ram, receiver Robert Woods led team with 10 receptions for 104 yards and two touchdowns.
"That's what he does every single game, every week — delivering the ball on the money, only where we can catch it," Woods said of his quarterback. "He's putting it in a catchable spot every single time."
Woods now has three games with multiple touchdowns as a Ram. In 2017, Woods had two touchdowns in back-to-back games against the Giants and Texans in Weeks 8 & 9.
Goff also connected with wide receiver Cooper Kupp for a trip to the end zone in Week 3.
Early in the third quarter, Goff scrambled from the pocket before stepping through and throwing a strike, leading Kupp in stride toward the end zone. Kupp muscled past a shoestring tackle and trotted in for six, extending the Rams' lead to 15 and completing Goff's second of three touchdown passes on the afternoon.
After the game, head coach Sean McVay broke down the play, applauding Goff's composure.
"I thought he did an excellent job, especially on the third-down touchdown pass to Cooper Kupp," McVay said. "Buying time in the framework of the pocket, really escaping, eyes down the field, makes a perfect throw and then Cooper does a great job breaking the tackle and finishes… [G]uys made plays and he put the ball in great spots."
The Rams didn't only win through the air.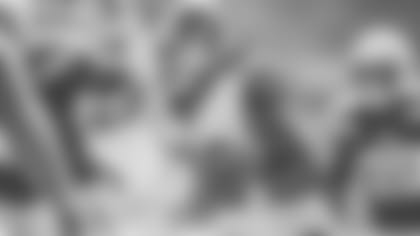 Running back Todd Gurley finished his day with a relatively quiet 105 yards on the ground, with one touchdown. Gurley averaged 4.6 yards per attempt — powering the Rams downfield on 23 carries.
Gurley added 51 yards receiving on Sunday, remaining consistent as a multi-threat back in McVay's offense with 156 total yards.
"We've got playmakers everywhere," Gurley said after the game. "You can't just count on one guy. Everybody is making plays."
An all-around effort proved necessary to down the Chargers with injuries affecting other phases of the game for the Rams.
Star corners Marcus Peters and Aqib Talib left the contest to injury and did not return. Return man JoJo Natson's second matchup filling in for injured receiver and returner Pharoh Cooper was also cut short due to a broken hand.
Sunday's injuries — capped with a rusty performance by kicker Sam Ficken — put some pressure on the offense to lift the Rams to 3-0, and could once again in just four days against the Vikings.
"We'll take the win anyway that we can get it," McVay said. "It's good to get to 3-0, but it's time to move on for us. Our recovery process for our players, to get ready for Thursday starts now and same with us as coaches."