Wide receivers Brandin Cooks and Cooper Kupp continue to progress through the concussion protocol in a positive direction, as both were able to return to practice on Thursday. 
Head coach Sean McVay addressed the media before Thursday's session, but noted that both Cooks and Kupp are currently on track to play on Sunday. 
"They're in good shape. They're going to partake in individuals today, progressing along just like we had hoped," McVay said. "Things are looking good."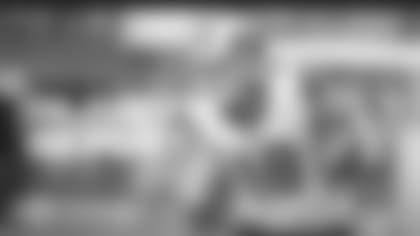 In terms of going through the concussion protocol, both Cooks and Kupp were able to take part in the walk-thru on Wednesday and Thursday. Both participated in individual drills during Thursday's practice. And barring any setbacks, they will both be able to practice in full on Friday and should be able to play in Sunday's game.
Also notably on Thursday's report, defensive lineman Michael Brockers did not practice with an ankle flare up. And kicker Greg Zuerlein returned to practice on a limited basis. 
At returner, McVay said there's a possibility JoJo Natson may play against the Broncos. But the head coach added Kupp, Cooks, or wide receiver Robert Woods could also serve as the punt returner for Sunday.
"He's a possibility, actually, because he's able to take that cast off, now, and play with a splint. So if we decide to make that determination that we want to be able to put him back there, that's definitely something that this came about sooner than what we anticipated. So there is a possibility that he'll be back there and he'll be competing for us this week."
While he's still not eligible to practice since he started the regular season on the physically unable to perform list, outside linebacker Obo Okoronkwo seems to be progressing well, according to McVay.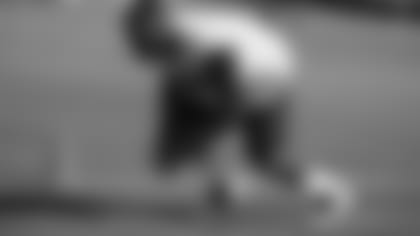 "He's a guy that we're monitoring. He's making good progress," McVay said. "It's coming up to where you can start to decide whether you want to activate him and put him on the roster. And then, obviously, that affects that some other different things that we would have to do. But it's coming up. And as far as we know, he's on track to be able to potentially get back and get working with us." 
Because Okoronkwo suffered his foot injury during the early stages of the offseason program, he really hasn't been able to display much of his skillset in Los Angeles. McVay said the club is looking forward to finally getting to see what he can provide soon, with the thought that he'll earn a role on the squad for the latter part of the season. 
Below are the full Thursday injury reports for both teams.
DL Michael Brockers (ankle) 
LT Andrew Whitworth (not injury related)
C John Sullivan (not injury related) 
WR Brandin Cooks (concussion)
WR Cooper Kupp (concussion) 
K Greg Zuerlein (right groin) 
ILB Mark Barron (not injury related) 
LG Rodger Saffold (not injury related)
RB Todd Gurley (not injury related)
DL Ndamukong Suh (not injury related)
NT Domata Peko (not injury related)
ILB Brandon Marshall (knee) 
OT Garrett Bolles (ankle)
WR Courtland Sutton (ankle)
ILB Todd Davis (shoulder)