The Rams used their 13th selection in the 2023 NFL Draft on Oklahoma State safety Jason Taylor II, who was chosen 234th overall in the seventh round.
Here's what you should know about him.`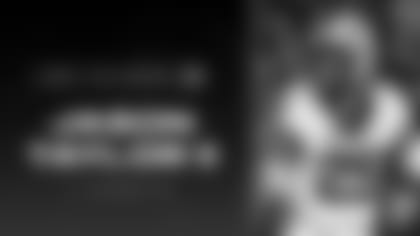 Voted a season captain by his Oklahoma State teammates, Taylor was one of nine Rams 2023 draftees who had either game or team captain experience during their college career.
Taylor was one of seven players Reese's Senior Bowl participants drafted by the Rams this year, tied for most by an NFL team in this year's draft. The others were guard Steve Avila, outside linebacker Byron Young, linebacker Nick Hampton, offensive tackle Warren McClendon Jr., tight end Davis Allen and wide receiver Puka Nacua.
Taylor closed out his college career making 26 consecutive starts.
4) Rare touchdown company
Taylor concluded his career ranked among the top 10 active FBS players with three career non-offensive touchdowns.
In high school, Taylor also made an impact as a receiver with 42 receptions for nearly 800 yards and 14 touchdowns in 2017.