Cardinals first-year head coach Steve Wilks doesn't see the Rams' recent losing skid as anything out of the ordinary.
"It happens at times throughout the year, where you hit that little bump in the road, but they're still dynamic on the offensive side of the ball with all the weapons that they have," Wilks said.
Wilks and the Cardinals prepare for the Rams with struggles of their own — that have existed beyond a few weeks. At 3-11 resting at the bottom of the NFC West, Arizona ranks last in total offensive yards — in both passing and rushing — averaging the fewest point per game in the NFL, and have dealt with a quarterback change.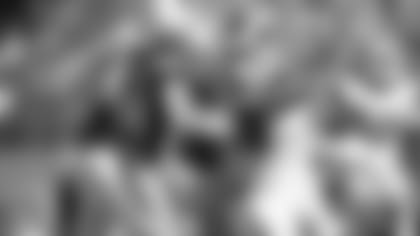 Rookie quarterback Josh Rosen took over starting duties Week 4 and has had a rocky debut season as a pro. Rosen's first start came just two weeks after the former UCLA Bruin watched the Rams handle his Cardinals in a dominant 34-0 win in the L.A. Coliseum.
In 11 starts, Rosen has completed 55 percent of his passes for 2,006 yards, with 10 touchdowns and 13 interceptions. The rookie leads the NFL with four pick-sixes thrown in 12 games.
"Well, really, just a young guy like that is understanding how to hit the reset button and not really getting too down on yourself," Wilks said. "We emphasize, always, a point of emphasis for us trying to protect the football. It's hard to win in this league when you're turning it over."
While several things have been out of sorts in Los Angeles over the last couple weeks, the defense has been getting takeaways. The Rams' defense has 11 takeaways since Week 11 against Kansas City. At the same time, the defense hasn't been able to get to the quarterback over the last two weeks like it has for the majority of the season. The Rams have just one sack in two weeks, but Rosen was sacked six times in last week's game against the Falcons.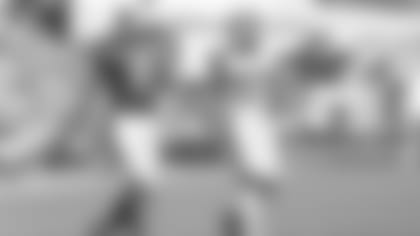 With the Los Angeles defense looking to continue one trend and buck the other this week against the Cardinals and take a step closer to a first-round bye, Wilks sees Rosen taking positive strides.
"I think for the most part, he's progressing," Wilks said. "I know the records, the stats may not indicate that. But, the valuable looks that he's getting being in certain situations, I think is very prosperous for him for us moving forward. We've just got to do a much better job up front trying to protect him."