When the Cardinals faced the Rams for the first time this season, the Rams were coming off a humbling loss to the Baltimore Ravens.
Though Los Angeles' offense failed to reach the endzone against Baltimore, Arizona head coach Kliff Kingsbury knew L.A. head coach Sean McVay would adjust. Sure enough, the Rams offense accounted for 21 of the team's 34 points in its 34-7 victory over the Cardinals in Week 13.
The Rams' offense has continued to produce points since, and Kingsbury isn't surprised that it was able to adapt.
"Sean is one of the great offensive minds in the game, and he made adjustments," Kingsbury told Arizona reporters this week. "They've been playing at a really high level."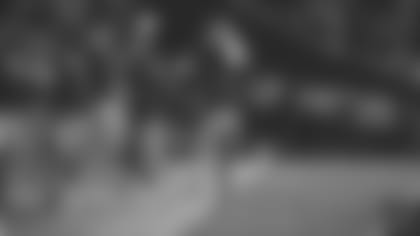 A key part of that response was the play of Rams quarterback Jared Goff, plus career performances by tight end Tyler Higbee and wide receiver Robert Woods.
In Week 13, Goff passed for 424 yards, marking his fourth career game or 400 or more passing yards. That same contest also marked the beginning of L.A.'s increased usage of Higbee in the passing game. Higbee's seven receptions for 107 yards marked the highest single-game output for both categories in his career – until Week 14 when he tallied 116 receiving yards and Week 15 when he logged 12 receptions.
Additionally, Woods has surpassed 100 yards from scrimmage in three of the Rams' last four games, a trend that began with his career-high 172 receiving yards against the Cardinals.
"You knew they were going to figure it out, that's what great coaches and players do and I think that's all that is," Kingsbury said on a conference call with Rams beat writers this week. "They're a prideful group, they went back to the drawing board after that Baltimore game – you could see – and came back firing."
Boosted by their output at State Farm Stadium on Dec. 1, the Rams are averaging 28.5 points per game this month, producing 114 total across their last four games.
While the adjustments haven't always translated to a win like they did in Week 13, they have helped the Rams offense get back on track.
"Unfortunately, we were the first team they played, and they got after us pretty good," Kingsbury said. "They've been playing at a very high level ever since. I'm sure they will be that way Sunday, so we will have to play our best game."