Our 2023 opponent breakdown series continues with Los Angeles' Week 3 road opponent, the Cincinnati Bengals (Sept. 25, 5:15 p.m. PT on ESPN).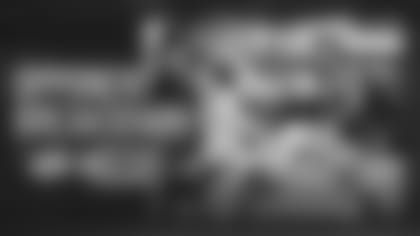 2022
Losing their first two games of the 2022 season by three points, the Bengals got back on track in Week 3 and never looked back. A 12-2 record over their next 14 games (their Week 17 game against the Bills got canceled because of Buffalo safety Damar Hamlin's on-field medical emergency during the contest) – helped them capture the AFC North division title for the second-straight season.
Cincinnati marched to their third-consecutive AFC Championship appearance, but fell to NFL MVP Patrick Mahomes and the Kansas City Chiefs 23-20, denying it a second-straight Super Bowl appearance.
Key Changes
With the Bengals' coaching staff from the previous season largely intact, the biggest moves came from addressing the roster in free agency.
Also of note, the Bengals signed former Rams safety Nick Scott to a three-year contract.
Head coach
Zac Taylor enters his fifth season as head coach of the Bengals, compiling a 28-36-1 regular season record and 5-2 playoff record through his first four years.
What to watch for
Bengals offensive line vs. Rams defensive line
The Bengals reached Super Bowl LVI despite a multitude of injuries to their offensive line, but the damage done in that game – recall the Rams' Super Bowl-record seven sacks – prompted them to address the position in free agency during the 2022 offseason.
In this year's playoffs, it was a similar scenario with right tackle Lae'l Collins, right guard Alex Cappa and Williams all lost to injury in consecutive games. The addition of Brown followed.
Brown is plugged in at left tackle, Cappa at right guard once healthy and Williams reportedly at right tackle, veteran Ted Karras at center, with second-year offensive lineman Cordell Volson likely at left guard. It's much different compared to Cincinnati's Super Bowl LVI offensive line that had Williams at left tackle, Quinton Spain at left guard, Trey Hopkins at center, Hakeem Akeniji at right guard and Isaiah Prine at right tackle because of that injury-plagued 2021 season.
Los Angeles likewise has a much different defensive front. While Aaron Donald is back, starters Greg Gaines and A'Shawn Robinson both departed in free agency this offseason, outside linebacker Von Miller is with the Bills, and outside linebacker Leonard Floyd was released.
One could make the argument that matchup in the trenches will be the most interesting in this Monday Night Football showdown.