THOUSAND OAKS, Calif. – Rams tight ends Tyler Higbee (knee), Gerald Everett (wrist) and Johnny Mundt (groin) are all questionable for Sunday's game against the Bears, but head coach Sean McVay is hopeful they'll be able to play.
"We're going to use the time that we do have, but we are optimistic that those guys, if they continue to progress at the rate that they are, they will be ready to go," McVay said.
Higbee did not participate in practice on Wednesday and Thursday, but was able to do so in limited fashion Friday. Everett was limited all week, while Mundt was limited Thursday and Friday after suffering his groin injury Thursday.
Though OL Austin Blythe and WR Cooper Kupp did not participate in Friday's practice due to illness, they are probable to play Sunday. McVay said Friday afternoon that he hoped the contagious stomach bug both players were dealing was just a 24-hour ordeal.
The Bears, meanwhile, will be down their top two TEs, Trey Burton (calf) and Adam Shaheen (foot), as well as starting ILB Danny Trevathan (elbow) and reserve OLB Isaiah Irving (quad). Burton and Travathan both sustained their injuries in Chicago's win over Detroit last week, while Irving has been battling his quad injury since Week 8. Shaheen popped up on the injury report Thursday.
Additionally, Bears leading rusher David Montgomery is questionable after rolling his ankle in practice Wednesday. He was limited Wednesday, did not participate Thursday, then returned to limited participation Friday.
Below are the full injury reports for both teams.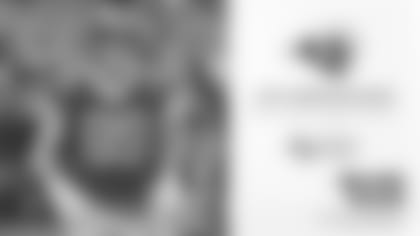 Table inside Article

| Player | Position | Injury | Wednesday | Thursday | Friday | Game Status |
| --- | --- | --- | --- | --- | --- | --- |
| Rob Havenstein | T | Knee | DNP | DNP | DNP | Out |
| Tyler Higbee | TE | Knee | DNP | DNP | Limited | Questionable |
| Dariuos Williams | DB | Ankle | DNP | DNP | DNP | Out |
| Brandin Cooks | WR | Concussion | Limited | Limited | Limited | Out |
| Gerald Everett | TE | Wrist | Limited | Limited | Limited | Questionable |
| Johnny Mundt | TE | Groin | - | Limited | Limited | Questionable |
| Austin Blythe | OL | Illness | - | - | DNP | Probable |
| Cooper Kupp | WR | Illness | - | - | DNP | Probable |
| Todd Gurley | RB | Not Injury Related | - | - | DNP | - |
Table inside Article

| Player | Position | Injury | Wednesday | Thursday | Friday | Game Status |
| --- | --- | --- | --- | --- | --- | --- |
| Trey Burton | TE | Calf | DNP | DNP | DNP | Out |
| Isaiah Irving | LB | Quad | DNP | DNP | DNP | Out |
| Danny Trevathan | LB | Elbow | DNP | DNP | DNP | Out |
| David Montgomery | RB | Ankle | Limited | DNP | Limited | Questionable |
| Adam Shaheen | TE | Foot | - | DNP | DNP | Out |
| Bilal Nichols | DT | Knee | - | - | Limited | - |