On Friday, March 23, the Los Angeles Rams & CBS-2/KCAL-9 paid a visit to Southern California's oldest public high school, Los Angeles Senior High, to recognize LAUSD's Student and Teacher of the Month. The entire student body filled the school auditorium for an all-school assembly to celebrate the accomplishments of senior Emma Salim and teacher Ms. Kerrie Egerton. Rams defensive end DOMINIQUE EASLEY and CBS' illustrious sports anchor Jim Hill joined the festivities to commemorate some of our community's finest achievers.
Described by many as a self-starter and a problem solver, Salim is a standout student with a 99% attendance rate and serves as president for the Associated Student Body and as the Chair of the School Site Council, which is typically a position held by a parent. In her time as a student at LA Senior High, she has supported community activities such as campus cleanup and has been a member of the varsity track team. With a knack for helping others, it's of no surprise that Salim wants to make a career of helping others as she aspires to be a nurse following her college graduation.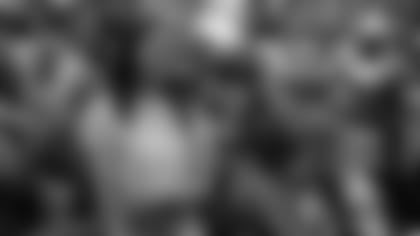 "I enjoy being a leader to others and showing them the right path to help them pursue what they want to do and to achieve it," says Salim. "I wanted to be involved with the school and stay involved because my parents always inspire me to and I just want to help others."
As a Special Education teacher, Ms. Egerton has a passion for her students and is dedicated to ensuring they all succeed. At the age of 11, she decided her fate would lead her to become a teacher and she eventually developed a desire to mentor students with disabilities. In her time at LA Senior High, Ms. Egerton has supported the school on its transition to full inclusion for students with disabilities securing a $25,000 grant to assist programs that transition special needs students into traditional classroom environments.
"I think it's one of the most rewarding jobs in education because you're dealing with children who are struggling or are maybe already behind and you're taking them to a level that they maybe never thought they could be," said Egerton. "Even with the most challenging students, just getting through to them is the part that I really enjoy and that's why I do it…It's the students, that's the reason I come to work every day."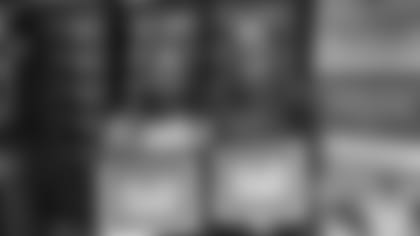 Rams defensive end DOMINIQUE EASLEY even took the auditorium stage to provide a few words of encouragement for Salim and Egerton before surprising each of them with four tickets to the Rams 2018 regular season home opener.
"Emma, I would like to say thank you for everything you have done in this community," said Easley. "Continue to be great. You don't know how special you are to everyone in this community and in this world. So please, continue to be great. And thank you so much for leading Emma and many other students, Ms. Egerton."
This was the third LAUSD Student & Teacher of the Month initiative this year. Other notable community representatives in attendance were LAUSD's Board District 1 Representative Patrice McKenzie, LAUSD's Local District West Superintendent Cheryl Hildreth and KCAL-9 News Anchor Juan Fernandez.