Congratulations to the 2017-2018 Finalists

Below is some information about the Finalists process:
• All rehearsals are mandatory and are scheduled for finalists starting Tuesday, March 21, Thursday, March 23, Tuesday, March 28 and Thursday, March 30 beginning promptly at 7:00 p.m. – 10p.m.
• Preliminary numbers should be worn, during all rehearsals.
• All finalists are asked to schedule a 20 minute interview for Tuesday, March 21, between 11 a.m. - 4:40 p.m. Wednesday, March 22 between 2:00 p.m. -7:40 p.m. and Thursday, March 23 between 11 a.m. - 4:40 p.m.
• Please contact Sarah Woebkenberg via email SWoebkenberg@Rams.NFL.com to schedule your interview by Monday, March 20, 2017 by 5PM.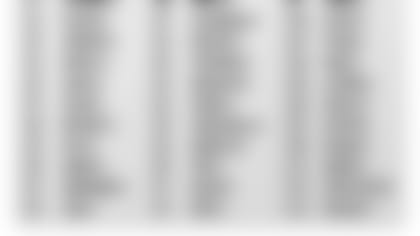 Los Angeles Rams Cheerleader Auditions kick off at USC's Galen Center. Photos by Ric Tapia and Brandon Sloter.