Pro Football Focus (PFF) has a team of more than 300 staffers evaluating every NFL play from the Hall of Fame game to the Super Bowl. After each game, players, as well as each team's offensive, defensive and special teams units, are graded on a scale of 0 to 100; the closer a player or unit is to 100, the better. A full explanation of their evaluation process can be found here for additional context.
Here's a look at some of the noteworthy Rams-centric assessments leading into Week 13.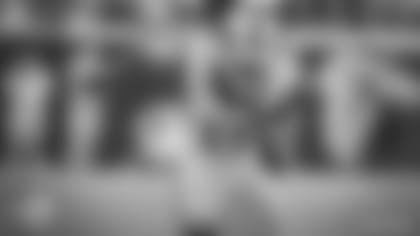 WOODS GRADES OUT WELL IN RETURN
After being inactive in Week 11 due to a personal issue, Rams WR Robert Woods returned to the team and posted one of his best performances of the season.
The former USC standout posted an overall offense grade of 75.5 and a receiving grade of 77.0 against the Ravens Monday Night, each the second-highest mark in a single game this season in their respective category.
Statistically, he registered six catches for a game-high 97 yards. Including Monday night, he's had at least five catches and at least 80 receiving yards in three of his last four games.
Double- and triple-teams haven't done much to slow down Rams DT Aaron Donald in eyes of PFF.
Donald has the highest overall defense grade and pass rush grade and shares highest overall run defense grade out of 188 interior defensive linemen evaluated by the scouting service this season.
Though his streak of games with at least one sack ended at five, he's posted a pass rush grade of 90.0 or higher in six out of Los Angeles' last seven games. PFF considers a grade of 90 or better elite.
WHITWORTH HOLDS DOWN LEFT SIDE OF OFFENSIVE LINE
Rams LT Andrew Whitworth finished with a pass-blocking grade of 91.0, his highest in a game this season. Additionally, he hasn't allowed a sack or QB hit in each of his last five games.