The last time Eric Weddle walked off the field as a Los Angeles Ram on February 13, 2022, he did so as a Super Bowl LVI Champion.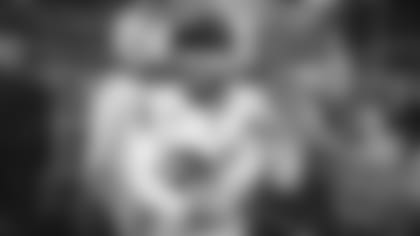 He may be retired, but the two-time All-Pro and six-time Pro Bowl selection safety hasn't left the game, and is completing his first season as the head coach at Rancho Bernardo High School in San Diego.
Choosing to coach as a second career is something Weddle wanted to do even before he began his first career – playing 14 seasons in the NFL with the Chargers, Ravens and Rams, twice.
"I got my degree in special education, mild and moderate disabilities, so I've always wanted to teach and coach. And obviously, I played in the NFL for a while, so that kind of was put on the back-burner," Weddle said.
"(Rancho Bernardo's longtime coach) Tristan (McCoy) and I have known each other for a number of years and he had mentioned a few years ago that he may be looking for a change. I said it's something that I would be interested in, and we kind of just let it be. He brought it up again my first year out of retirement (in 2020). I was like, 'Hey, if you can coach one more year, I would be willing to do it.'
"I loved the two years that I was able to coach my son, Gaige (in youth football). He's in eighth grade now, so not coaching him for a year and kind of getting out on my own, I didn't want to go two years without coaching him. So that's why I said, 'If you can go one more year.'
"It's something I feel like I can give back now and share the lessons I've learned over the course of playing football for 30 years. I'm trying to give back to the boys and the community and been loving every second of it."
Weddle, who was an assistant on McCoy's staff last year, has guided the Rancho Bernardo Broncos to a 5-5 record and a first-round bye in the playoffs. They will host a second-round game on November 10.
What has he enjoyed most about working with the kids during his first season as a head coach?
"Just the process and trying to help them be their best. Trying to get the most out of them on a daily basis. And trying to teach them and motivate them to be great in everything they do," Weddle said. "You know, the kids have a lot going on. It's easy to get wrapped up on the little things and forget that they do have lives outside of football. So the daily process is something I'm learning and growing with."
And when Weddle notices that his players are learning what he's trying to get across to them, that it clicks in…
"You see it. You see it on the field. You see it in practice," he said. "It just takes time. I mean, I'm doing high level stuff that I did in the NFL, so it's not going to happen overnight. You've just got to keep the repetitions and keep teaching them. And if they're not getting it, then finding different ways to make it make sense for them."
One of the ways he has used to help it make sense is viable because of how well-respected Weddle is around the league. His former teammates have stepped up to offer the Rancho Bernardo players advice.
"I would put them on speakerphone, and they would share some words of wisdom with my boys. Something that they can help them with," Weddle said. "I was fortunate enough in the NFL to build those relationships that I'm able to call teammates. I am humbled by some of my friends around the league that they are willing to share some thoughts for my kids."
Granted, he has only patrolled the sideline for a short time, but Weddle has thoughts of his own about the people who are now colleagues.
"I appreciate high school coaches beyond belief, knowing the time they put in and not getting paid anything," Weddle said. "They truly do it because we love the kids and we love coaching and we love the game of football and what it brought to us. So I have a much more appreciation for that and understanding just the time that the coaches put in. It goes unnoticed a lot of the time, and how much effort goes into it. It is a lot. And just being on the other side, I have a great appreciation for it."
Making their home in the San Diego suburb of Poway, Weddle and his wife, Chanel, have four children: Brooklyn, Gaige, Silver and Kamri. And while Weddle's playing days are behind him, the memories of his time with the Rams will last forever.
"Honestly, the friendships that I made and the closeness I got with all those guys, that's what I miss most. I don't miss the game and I don't miss playing. I miss the late nights in Sean's [McVay] office talking ball and trying to figure out the opponent," Weddle said.
"I was up there my last year, not the Super Bowl year, by myself. That was my one and only year without my family. So I had a lot of time at the facility, and that's why Sean and I grew so close in so short amount of time. Most nights, we were the last ones in the building together."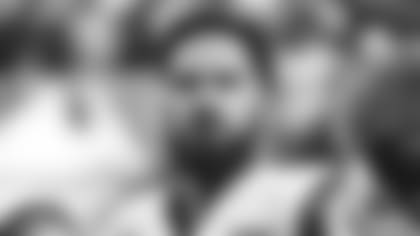 And what makes Weddle most proud of his NFL career?
"Shoot, that I gave it all, man," he said. "I gave it all every single day and I was there for my teammates. It was never about the individual success. It was always about the team. Every decision or thought that I had was always what's best for the team. What's best for the defense. It was never about myself. I got more joy out of seeing my teammates make big plays than myself.
"I think that's what I'm most proud of, that the relationships that I built will last a lifetime. And that every day, I was trying to be great. I lived my life to the fullest. I don't live with regrets. I don't worry about the past. I'm always moving forward. And I think my teammates knew that, and understood that, and I hope that I raised their level play on and off the field because of that."