At 270 pounds when he graduated from the University of Toledo in 1992, Andy McCollum thought he was a little light in the britches to be an offensive lineman in the NFL.
A two-time All-MAC guard, he was undrafted but still wanted to play professionally. Choosing to forgo the free agent route, McCollum stayed in Toledo in 1993 for what would have been his rookie season and worked as a grad assistant coach. And in addition to helping with the O-line, he did what he could to add weight.
"It wasn't until the following spring; I got a chance to play some arena football (with the Milwaukee Mustangs)," McCollum said. "And then I got picked up by the Cleveland Browns and made it onto their practice squad from the beginning of that year before I got signed onto the Saints' active roster the last half of that season.
"And then that following offseason, they said, 'Hey, why don't you go play over there in this World League.' And I played in Barcelona, which was a lot of fun. So yeah, I didn't get drafted. I had to take a long way to get into the league."
After four seasons with New Orleans, McCollum became a free agent, visited a couple of teams here and there, including St. Louis, where the Rams had an advantage.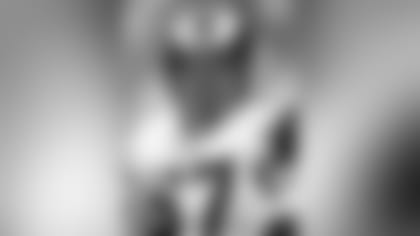 "Coach (John) Matsko had become their offensive line coach that year," McCollum said. "He had been with the Saints when I first got there, so that was the connection. They brought me in and I signed as a free agent. They said coming here, you can compete to play. And I ended up that year as the sixth lineman. I was backing up guard and center."
Timing is everything. After not experiencing a winning season while with the Saints, McCollum's first year with the Rams saw them post a 13-3 record and win Super Bowl XXXIV over the Tennessee Titans, 23-16.
"It was pretty awesome. I mean, even the Rams themselves were coming off a four-win season the previous year," McCollum said. "That was crazy. It's kind of something you don't realize until later on when you look back on it. It's just a whirlwind. You're busy all the time, so you don't have a good chance to sit and appreciate what you're going through.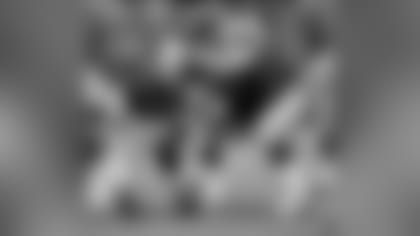 "But it was awesome. I'm just glad that my family was involved and all the people who helped me make it to that level. I was able to get tickets for everybody. It was definitely a memorable deal.
"And no one expected us to be champions. In fact, an interesting story. When I was there on the visit, I agreed to sign before we left, and so we were stopping somewhere to buy some Rams gear for the kids and the family. A t-shirt, a hat, or whatever. My wife and I went into a store, but there was nothing around. We even asked the lady there, 'Do you have any Rams gear?' She said, 'Rams? The Rams suck. We don't have any Rams gear.' So we were thinking, 'Oh, man. Maybe I made a bad choice.' But definitely not. It turned out great."
Following the Super Bowl, Mike Martz replaced Dick Vermeil as the head coach, and McCollum became a mainstay as the Rams' starting center.
"That was my goal from the beginning," McCollum said. "Obviously, I didn't get drafted and so I had to work and prove myself to get there. Teams are always looking for someone to replace you. That's always true with every player. But I think it helped me play at a higher level than I would have. Just keeping that mindset that I've got to prove myself every day. Keep working."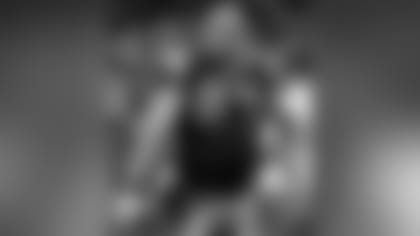 In McCollum's second season at center, the Rams reached the Super Bowl for the second time in three years. However, this time St. Louis came up short. New England won and walked away with the Lombardi Trophy, 20-17.
Was that Super Bowl experience different because he'd been through it before?
"Yeah, a little bit. It was only two years later, so we kind of knew what to expect with all the hype and the media and all that stuff," McCollum said. "Obviously, it didn't turn out the way we wanted. But it was very memorable and a little different too, playing the whole game as opposed to just being the backup as I was in the first one."
With the Rams for nine of his 15 years in the NFL, McCollum started every game for six consecutive seasons, 2000-05, and was a finalist for the league's Walter Payton NFL Man of the Year Award in 2006.
"Compared to really super-talented guys like Orlando Pace or the other Hall of Fame guys we had like Marshall (Faulk), and Isaac (Bruce), I wasn't blessed with all that speed and strength like an Orlando," McCollum said. "But God blessed me with a little bit of perseverance. I'm proud for just sticking it out and grinding through to try to prove myself, that I was capable and able to do it. I was able to play for 15 seasons and I'm very grateful for each one of them. I was blessed to be able to do that.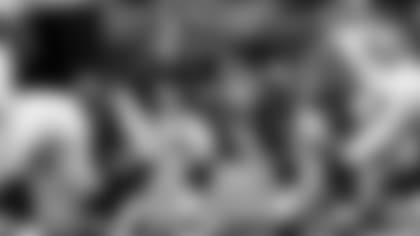 "We had a great group of guys pretty much every year that I was there. Obviously, playing was fun, but the thing I miss most is that camaraderie with the guys in the locker room. That teamwork and all that stuff that you work so hard to build. It's hard to find that kind of thing anywhere else."
A financial advisor for 12 years, the team McCollum's on now is Resource One Advisors LLC in St. Albans, Missouri. "I had an advisor when I was playing and he did a great job, but he was a one-man-show," McCollum said. "What we do here is a little bit different than that. We have a team approach and that fits in well with my background of being on a team for my whole life. I enjoy the team aspect that we have and growing our team here. And then also just being able to help families prepare and save money.
"And since I retired, I've been coaching my kids through the youth program. And now I volunteer coach the O-line at Eureka High School. I really enjoy that, too. It's another way to give back and try to make a positive influence on the younger kids like my coaches did for me."
Making their home in Eureka, McCollum and his wife, Christine, have five children.
Drew, who is a Marine officer stationed in Twentynine Palms, CA. He and his wife, Maddie, recently became parents of twins: Jedd and MaClayne; Jake, who is a senior at Truman State, where he's on the football team. He also works at Resource One Advisors; Avery and Lilly, who are college freshman. Avery at Central Christian College of Kansas and Lilly at Missouri Baptist. They're both going to be on their school's wrestling teams; Hannah, who is a senior; and Noah, who is a freshman at Eureka High School.
And what's the best thing about being Andy McCollum today?
"I'd have to say becoming a grandpa since it's just recently happened. So yeah, that's the excitement," he said. "But aside from that, it's just watching these kids grow up and seeing them move on. We had a lot of milestones this year. A couple girls graduating and moving on to college. Jake's also going to be getting married here in a couple months. So stuff like that. Just watching your family grow and being proud of what they're doing and accomplishing."