A shorter-than-normal offseason for running back Todd Gurley didn't prevent him from making the most of his time away from the game, following his first trip to the Super Bowl in year four.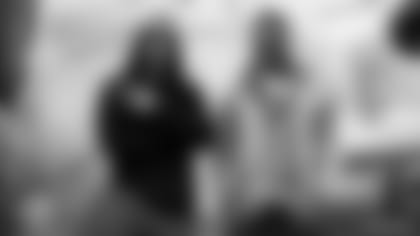 After leading the league with 21 touchdowns as the marquee member of the Los Angeles offense, Gurley made it a point to do what he's never done before in his near two months off.
"Basically this offseason was a little different for me. I kind of did everything I always wanted to do — and that was travel, travel the world. Take some time off, spend a lot of time with my family, and start back training," Gurley said on Monday, the start of phase one of the Rams' offseason program.
Gurley started his offseason with a visit to Duke University and freshman phenom Zion Williamson, made it down to the Dominican, and hopped across the pond for a stint in Europe.
The North Carolina native essentially reset the market for running backs ahead of the 2018 campaign, signing a sizable extension that made him the highest paid running back in the NFL.
On Monday, Gurley said his new deal is part of what made his world tour possible.
"Well I finally got the money I deserve, so I was able to take a bunch of trips," Gurley said, only half kidding. "But it was just one of those times where it's just everything just kind of fell into place."
"Whether that was just going all the way around the U.S., and then I got a chance to go to Europe for about a week with some friends — and I had the time of my life," he added.
Gurley will have the chance to rack up some mileage in-season with Rams in 2019. The Rams will travel to Hawaii Week 2 of the preseason to take on the Cowboys, and will once again play in one of the league's four games to be played in London, Week 8 against the Bengals.