With the final preseason game against the Cincinnati Bengals approaching, the Los Angeles Rams took a break to host their annual Kickoff for Charity Brunch, presented by UNIFY Financial Credit Union on Tuesday, Aug. 23.
"We're obviously all about winning games, and how we can do that, but it's also about how we can impact everyone and influence positive change," said Rams offensive tackle Rob Havenstein.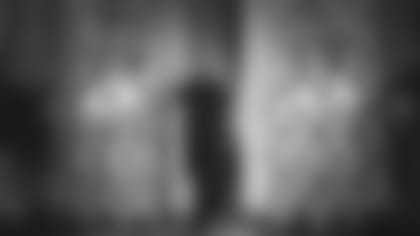 Chief Operating Officer Kevin Demoff, head coach Sean McVay, general manager Les Snead and the entire 2022 Los Angeles Rams roster attended the event. This unique event, hosted by NFL Network Senior Correspondent Steve Wyche, allowed partners and fans to enjoy a brunch alongside Rams players. In addition to receiving remarks from Demoff and a preview of the 2022 season directly from McVay, attendees had the opportunity to bid on unique auction items, including a customized Super Bowl ring, a VIP suite for 20 people to a 2022 home game at SoFi Stadium and two tickets to Super Bowl LVII.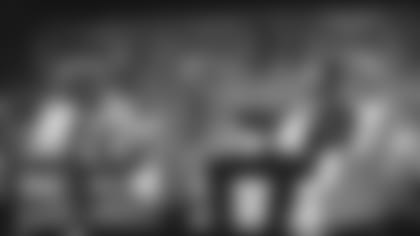 "Since moving back to Los Angeles, our goal has been all in to help under-resourced youth find their best path to become successful Angelenos," said Demoff.
UNIFY Chief Executive Officer Gordon Howe also gave remarks and attendees enjoyed an onstage "Community Partner" chat featuring Watts Rams general manager Marc Maye and LAPD Deputy Chief Emada Tingirides led by Wyche.
"This is life-changing work. What we're able to do and provide to these young people is giving them an experience and a chance that they wouldn't have otherwise," said Maye.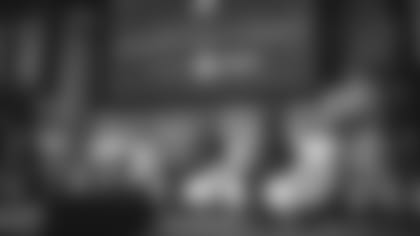 The Los Angeles Rams Foundation aims to inspire change with a focus on providing access and opportunity, driving equity, and fighting for equality for all Angelenos. Through a variety of charitable partnerships and initiatives, the Rams work to address issues of poverty including education inequities, housing and food insecurities, community-police relations, youth justice and mentorship.
Take a look through photos of Los Angeles Rams players, cheerleader & Rampage at the 2022 Kickoff for Charity presented by UNIFY.