In recognition of Asian American and Pacific Islander (AAPI) Heritage Month, the Rams are highlighting the diverse AAPI experience through the voices of our employees.
The series concludes with Manager of Marketing & Media Studio Operations Melissa Park.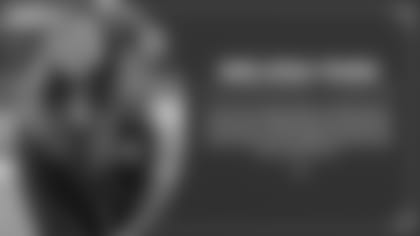 Melissa Park's experience as a member of the AAPI community is rooted in the accomplishments of her parents. Growing up, she saw the sacrifices they made first-hand and the influence it would later have on her as an adult.
"They uprooted their life, all they've known and all that was familiar to start a life here," Park said. "They adapted, they struggled, they worked and they stayed patient (even when they had every right to speak up) as they humbly built a life here. I am who I am today, because I witnessed what it took to swim in deep waters. I am and will live as someone who is forever grateful, because what I have comes from the sacrifice and love of those that came before me."
That gratitude and perspective is part of what shapes her approach as Manager of Marketing & Media Studio Operations for the Rams, which she is entering her third season working for.
Park, who works with designers and across departments to help create content produced by the team, said the best part of her job is the people, including the "creative, passionate, and humble individuals" she works alongside of daily. The Rams don't just operate as an organization, but as a team – not only celebrating wins together, but also facing challenges head-on together.
Along those lines, Park is motivated by wanting to work for and accomplish things in life that bring comfort, joy, excitement and celebration to others.
"It's about cheering and celebrating a win with your dad who you haven't seen in a while, it's about following a player from your home town give his/her heart & soul into the game and feeling that spark of inspiration in your everyday, it's about enjoying a game with a group of old friends after a tough year, and it's about feeling and understanding loss, but fighting through it," Park said. "What is life without these moments?"
When it comes to being better allies for the AAPI community, Park suggests people to take the time to be mindful of what's said and what those in the community may be going through.
"We face subtle jabs to our culture / history and are often stereotyped in different ways," she said. "Some days are harder than others."
Celebrating AAPI Heritage month can be as simple as indulging in AAPI culture, according to Park.
"One of my favorite ways is eating amazing food!" she said. "LA is great because there are so many pockets of beautiful Asian culture and food."