In December of 2019, Los Angeles Rams team captain and Walter Payton Man of the Year nominee ANDREW WHITWORTH unveiled the "Big Whit STEAM Lab" during a ribbon-cutting ceremony at 112th Street STEAM Academy in Watts to help close the technology gap for low-income students and provide them with the necessary resources to acquire skills in new areas and to achieve future upward mobility.
"My message to them was that every single day, they have the chance to control who they want to be and not to let anybody tell them anything different," said Whitworth. "I didn't want to just come here and tell them that, but I wanted to show them that I'm willing to invest in them, that I care about them, and that I want to provide them a more level playing surface to be successful."
STEAM education is designed to help students enhance their critical thinking skills and recognize the intersection of Science, Technology, Engineering, Arts and Mathematics. The "Big Whit STEAM Lab" will give students tools and methods to explore new and creative ways of innovating and problem-solving.
"This wonderful STEAM lab and these resources are going to have a very positive impact on our students," said 112th STEAM Academy Principal Jose Hernandez. "This is something that our children and our next generation of innovators, scientists, doctors and artists will be able to use and thrive in. It will also motivate them to reach higher levels of education. We thank Andrew Whitworth and the partnerships that allowed us to make all of this happen."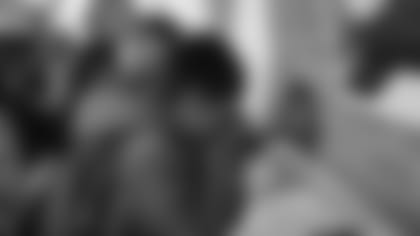 Whitworth, who regularly acknowledges what the game of football has provided him, is constantly thinking of ways to pay forward his success on the field for the empowerment of Angelinos and others in his community off the field. He recalls times throughout his youth where he wished to have the success of his idols and mentors and welcomes any opportunity to instill the same pursuit in others.
"Any opportunity I have to do better by the people that live in my community and everyone else, that's most important to me," said Whitworth. "The game of football has given me so much and this was another chance for me to do something for people that I think deserve it. If this lab gives them an inspiration, or anything that triggers them to be their best, then I'll be proud of just that. I'm excited to see where it takes them and I'm thankful to the Rams and everyone that's been a part of this."
The lab unveiling and ribbon-cutting ceremony wasn't the 4-time Pro Bowler's first visit to 112th Street STEAM Academy. In March, Whitworth visited 112th Street to celebrate "Read Across America Day" and made a $20,000 donation to former Rams player Chris Long's "First Quarter for Literacy" initiative, which is designed to get books to children in underserved neighborhoods and encourage family engagement with reading.
"It's great to come back and that they remembered me from the last time I was here," said a smiling Whitworth.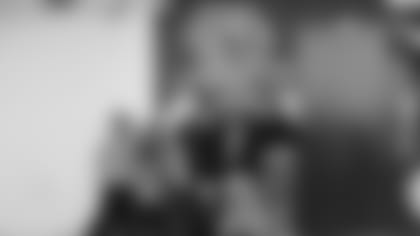 His follow up visit to the school in Watts was also not lost on its youth, who rejoiced in his return and provided him a warm welcome in the form of a school assembly and celebration.
"As soon as Andrew arrived, the kids rushed to him and said 'Hey, you're back! You said you would be back and you're back!' It was a powerful moment for our kids to know that one of their heroes who said he will be back months ago actually returned," said Principal Hernandez. "It means a lot to my students because now they know that somebody out there has their back."
The Rams announced Andrew Whitworth as their nominee for the Walter Payton NFL Man of the Year Award, which is one of the league's more prestigious honors, in recognition of his outstanding community service activities off the field as well as excellence on the field.