THOUSAND OAKS, Calif. – In the first of a four-part series highlighting Black-owned businesses that have visited the Rams' training facility this season, theRams.com spotlights Nay's Tacos.
Watts native and mother of three Naleisha "Nay" Webb talks about how she started her business, where people can keep up with it and more.
1) How did Nay's Tacos get started and how long has it been in business?
"Nay's Tacos has been around for 14 years. I got (it) started because I got fired from a job. I didn't have anything else but a grill that I was doing for just – it was for fun for the kids, like extra money for them, and that's all I had to turn to. So I started at the carwash from the street corner. And I was on the street corner for like five years. And from there, I advanced and purchased all my equipment – my tables, my linen – got my structure together at the company, got my paperwork together, got my taxes together, and then the doors started to open up a little differently for me. I started doing contract jobs for the Parks and Recs for the kids. I started doing an eight week program. So I did one park, and I started doing 10 parks, and still doing my regular jobs for the community. So I've been doing the community jobs about six years now."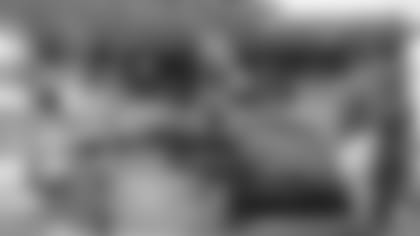 2) What's it been like being able to be at the Rams' facility and serve players, coaches and staff throughout this season?
"It's been a golden opportunity. When you say rare, it's a rare opportunity for them to come and get you and say 'Here, come feed us.' Feed who? The team? 'Yes.' It's a beautiful feeling. Every time we feed them, I bring my kid so they can enjoy the moment too. Even though everybody's regular, it's still an honor to be able to feed the team. They appreciate the food. And it's a pleasure. We love it every time. We just love to see that they say the food is good, and (they've got) a smile on a face that makes our day."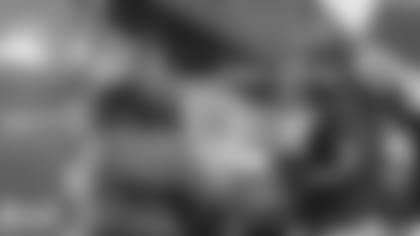 3) Where can people find you?
4) What else do you want people to know about your business?
"That if I could do it, you could do it. Believe in yourself, keep driving, keep dreaming, work at it. No matter how hard to gets, just keep going. The light is at the end of the tunnel, and the only way you're gonna get there is if you don't stop."