In most cases, the rookies seasons for members of the Rams' 2021 draft classes were a waiting game. Whether because of depth or a late-season injury at their respective position, playing time didn't come along until toward the middle of the season or late in the season. Some entered into starting roles, others saw increased playing time, but some also saw their seasons end prematurely due to injury.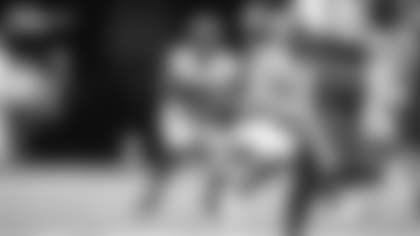 WR TUTU ATWELL (ROUND 2, NO. 57)
With established veteran depth at wide receiver, Atwell's playing mostly came on special teams through the first eight weeks. Of his 35 snaps, 25 came on special teams and 10 came on offense.
Although Atwell did not record any offensive stats, he still tallied 10 punt returns for 54 yards and five kickoff returns for 87 yards before sustaining a season-ending shoulder injury in Week 8 against the Texans.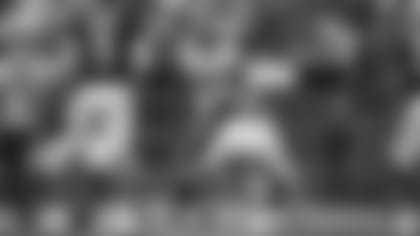 LB ERNEST JONES (ROUND 3, NO. 103)
Jones also began his rookie season primarily playing on special teams – out of 177 total snaps through Week 7, 45 came on defense and 132 came on special teams.
After the Rams traded Kenny Young to the Broncos, Jones' role expanded significantly, as he started every game through Week 16 except for Week 10 against the 49ers. In Week 16, Jones suffered a high left ankle sprain that landed him on Injured Reserve, but he managed to return in time for the NFC Championship game and Super Bowl LVI. In the Super Bowl, he had seven total tackles and accounted for one of the Rams' Super Bowl-record-tying seven sacks in the game.
Jones finished his rookie campaign with 61 total tackles, a pair of interceptions and four pass breakups while starting in seven of the 15 regular season games he appeared in, plus those appearances in the NFC Championship Game and Super Bowl in the postseason.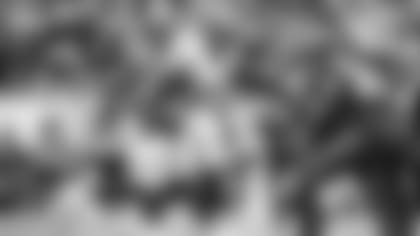 DL BOBBY BROWN III (ROUND 4, NO. 117)
Brown was inactive for the first seven weeks of the season before being activated to the gameday roster for the first time against the Texans in Week 8 following Sebastian Joseph-Day's pec injury.
While Brown played 10 snaps against the Texans, his playing time skewed more toward special teams – in some cases, like Weeks 14 and 15, exclusively. Ultimately, 47 of his 69 regular season snaps came on special teams, with 22 on defense.
He was active for each of the Rams' first three playoff games, but inactive for the Super Bowl with Joseph-Day returning.
All told, he appeared in 10 regular season games, finishing with one tackle, in addition to the three postseason appearances.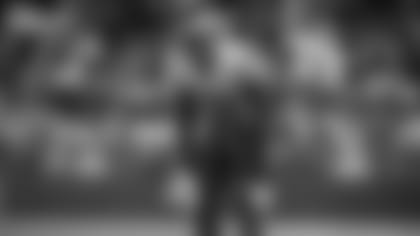 CB ROBERT ROCHELL (ROUND 4, NO. 130)
For Rochell, playing time peaked in Weeks 5 and 6, due to becoming a starter in Week 5 and Darious Williams also sustaining an ankle injury that week.
Even when Williams returned from Injured Reserve, Rochell kept a starting role through Week 10 – except for Week 8 against the Texans, when he entered the game questionable due to a knee injury and played a couple of snaps but did not start. However, Rochell did not start in Week 12 against the Packers. In Week 13 against the Jaguars, he sustained a rib injury on special teams that would ultimately sideline him for the remainder of the season – he returned to practice during the playoffs but was never activated off of IR.
In 11 games (five starts), he tallied 14 total tackles, an interception, four pass breakups and one fumble recovery.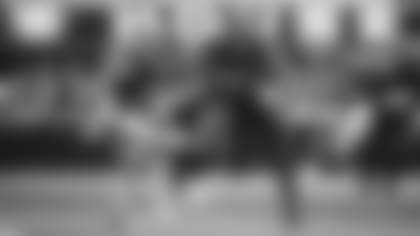 WR JACOB HARRIS (ROUND 4, NO. 141)
Harris was scheduled to play and learn the tight end position, but moved back to receiver – the position he played in college – after attrition due to mid-season injuries and departures impacted the Rams' depth.
His contributions across nine games primarily came on special teams, and his season ended prematurely after tearing his ACL and MCL covering a punt against the Titans in Week 9, on what Rams head coach Sean McVay described as a "freak accident" of a play.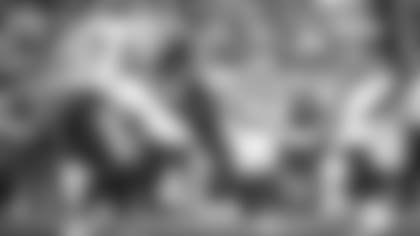 DE EARNEST BROWN IV (ROUND 5, PICK 174)
Brown spent his rookie season on the Rams' practice squad.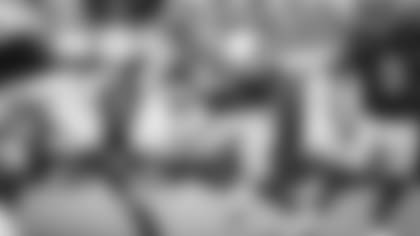 RB JAKE FUNK (ROUND 7, NO. 233)
Although he was the third running back in the rotation, Funk's action as a rookie was limited mainly to special teams with trade acquisition Sony Michel and third-year back Darrell Henderson Jr. handling the bulk of the carries – a combined 357 of the Rams' 420 in the regular season, to be exact.
Funk sustained was initially called a season-ending torn hamstring against the Giants in Week 6, but ended up missing only seven games and was able to return later in the regular season.
Funk finished the regular season with two carries for five yards and four kickoff returns for 88 yards in 10 regular season games, then two carries for five yards in the playoffs (both coming in the Wild Card Round against the Cardinals) in the playoffs. He appeared in every Rams playoff game until he being inactive for Super Bowl LVI, when a healthy Cam Akers and Henderson were both available.
WR BEN SKOWRONEK (ROUND 7, NO. 249)
Once Skowronek returned from a preseason forearm injury that sidelined him for the first two weeks of the regular season, he primarily saw action on special teams through the first nine weeks of the season. The games he did see an uptick in offensive snaps were ones the Rams were well in control of – Week 6 against the Giants and Week 8 against the Texans.
Skowronek saw a season-high 40 offensive snaps against the 49ers in Week 10 and would be more involved in the rotation following Robert Woods' torn ACL in practice two days before the game. However, as free agent signee Odell Beckham Jr. got more comfortable in the offense, Skowronek's offensive snaps saw a small decrease, with time split between offense and special teams – of his 369 snaps during the regular season, 172 came on offense and 196 on special teams, with another on a two-point conversion attempt.
Skowronek also appeared in each of the Rams' four playoff games during their Super Bowl LVI-winning run, including playing 46 of 69 offensive snaps in the Super Bowl.
He finished with 11 catches for 133 yards and four kickoff returns for 70 yards in 14 regular season games, plus two catches for 12 yards in the Super Bowl.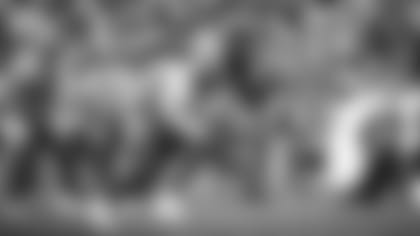 LB CHRIS GARRETT (ROUND 7, NO. 252)
Garrett began the season on the Reserve/COVID-19 list, missing the first two games while on it. Once activated, he played 10 total snaps (four defensive, six special teams) against the Bucs in Week 3, but did not record any stats in that contest and was inactive for each remaining game since, including each of the Rams' four playoff games.
Opportunities became especially more scarce after the bye week as the Rams integrated trade acquisition and veteran Von Miller into the mix at outside linebacker.