Each weekday, theRams.com will be taking a look around the internet for the top Rams headlines of the day. Here's a look at what's out there for Friday, June 21 about your Los Angeles Rams.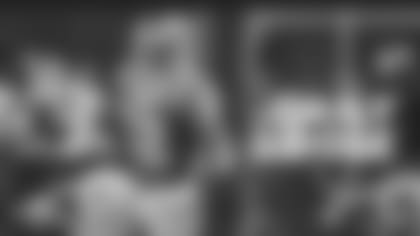 Rams wide receiver Brandin Cooks has been remarkably productive over the first five years of his career, racking up 360 receptions for 5,147 yards with 32 touchdowns — all before the age of 26.
And last year, Cooks set a career high with 1,204 yards receiving while starting all 16 games in his first season with L.A.
But perhaps surprisingly, Cooks has never been named a Pro Bowler.
At NFL Media, Marc Sessler says that could change this year.
Apparently four straight 1,000-yard seasons isn't enough to earn a Pro Bowl bid. Cooks boasts 360 catches and 34 total scores over five campaigns but has yet to put up the 100-grab year that serves as the doorway for most Pro Bowl wideouts. The Rams have plenty of mouths to feed, but let's not get too cute and select a plucky inside linebacker here.
INTRIGUING PROJECT PLAYER
Bleacher Report's Brent Sobleski pointed out one "most intriguing project player" for each NFL team, and that's nose tackle Sebastian Joseph-Day for the Rams.
Soobleski defines the project player as someone who, "could come from a small school and need to acclimate to a higher level of competition; or be switching positions; or be playing in an unfamiliar system; or be coming off an injury; or have had poor coaching; or have gotten by on raw athleticism instead of technique; or have a draft status that doesn't portend much."
The Los Angeles Rams expressed little interest in re-signing Ndamukong Suh.
Instead, the Rams will rely on a rookie and second-year holdover at nose tackle. This year's fourth-round pick, Greg Gaines, is an important component to the Rams' defensive interior. Yet, last year's 195th overall pick, Sebastian Joseph-Day, grew and improved throughout his first campaign and now has a chance to claim the starting job. … Joseph-Day doesn't have to be Suh; he just needs to take some pressure off Aaron Donald.