The Rams begin their three-week preseason slate hosting the Chargers on Saturday at SoFi Stadium. Kickoff in Inglewood, Calif. is scheduled for 6 p.m. pacific time, with the contest being televised locally on affiliate KABC-7 and streamed for free on therams.com. It will also be broadcast live on NFL Network for those outside of the Los Angeles area.
The radio broadcast can be found on ESPNLA 710 AM and KWKW 1330 AM.
In advance of the contest, here is your first look at Rams-Chargers: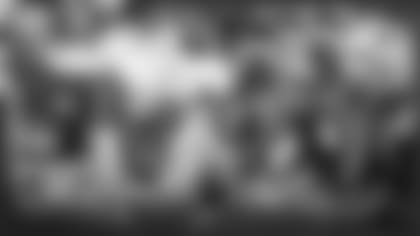 Notable Chargers additions
Signed linebacker Eric Kendricks to a two-year deal in March: The UCLA product spent his first eight NFL seasons with the Vikings until being released by the team this spring. His veteran presence adds valuable leadership to the Chargers defense.
Drafted wide receiver Quentin Johnston in the first round of this year's draft: Johnston's arrival gives quarterback Justin Herbert a friendly target at 6-foot-4 and 215 pounds to go along with Keenan Allen and Mike Williams.
Top performers in 2022
QB Justin Herbert completed 477 of 699 pass attempts for 4,739 yards with 25 touchdowns against 10 interceptions.
RB Austin Ekeler led the Chargers backfield with 204 carries for 915 yards and 13 touchdowns, also adding 107 receptions for 722 yards and five touchdowns as a target in the passing game.
Ekeler's 107 receptions and five touchdowns were most on the team, but it was WR Mike Williams who led the Chargers in receiving yards with 895.
LB Drue Tranquill paced the Chargers' defense with 146 total tackles, while veteran OLB Khalil Mack posted a team-high eight sacks. CB Bryce Callahan led the secondary with three interceptions and was one of four defensive backs who posted at least two.
On special teams, P JK Scott averaged 43.6 yards per punt with 28 of his 73 punts landing inside the opponent's 20-yard line. The Chargers went through three different kickers – starter Dustin Hopkins was limited to five games due to a hamstring injury – and Cameron Kicker ultimately led the way making 19 of 20 field goal attempts and 22 of 22 extra point attempts. Hopkins converted 9 of 10 field goal attempts and 12 of 12 extra point attempts in those five games played.
Early storylines to watch, and what they mean for the Rams
If Saturday feels like this year's College Football Playoff national championship game all over again, it won't be your eyes deceiving you.
Both the Rams and the Chargers used multiple draft picks on Georgia and TCU players. The Rams took TCU's Steve Avila in the second round and Tre Tomlinson in the sixth round, as well as Georgia's Stetson Bennett in the fourth round and Warren McClendon Jr. in the fifth round. Meanwhile, the Chargers selected Johnston, as well as Derius Davis in the fourth-round and Max Duggan in the seventh round from TCU.
It will be a reunion of sorts for all those players, who return to the field where they played their final collegiate game back in January.
Beyond that, it will be interesting to see who plays for the Rams in the preseason opener. Head coach Sean McVay last Saturday said their approach would be "very different" from what they've been accustomed to, in terms of which players see action. They won't deviate from not playing players like Matthew Stafford, Cooper Kupp and Aaron Donald, but players with experience and competing for roles will see time, primarily because much of the Rams' young roster doesn't have a ton of live NFL reps.