The Los Angeles Rams host the Seattle Seahawks on Sunday Night Football in the second and final regular season meeting between both teams.
In advance of the matchup, here's an early look at the Seahawks, including notable additions, their top statistical performers in their most recent game, where they rank in certain statistical categories and key storylines.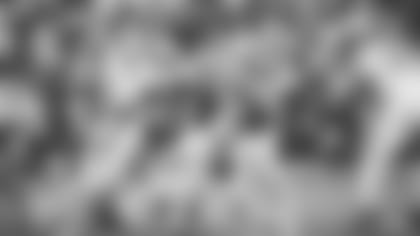 Claimed WR Josh Gordon off waivers in early November. The former New England Patriot has caught four of five targets for 47 yards in three games with the Seahawks so far.
Traded for safety Quandre Diggs in late October. With starter Bradley McDougald (back) and backup Lano Hill (elbow) sustaining injuries in their Week 7 loss to the Ravens, the position needed to be addressed. Seattle did so by acquiring Diggs and a 2021 seventh round picker in exchange for a 2020 fifth-round pick. He has seven total tackles, one interception, one forced fumble and one fumble recovery while starting in each of the Seahawks' last three games.
Top performers in Week 13
QB Russell Wilson completed 21 of 31 pass attempts for 240 yards with two touchdowns and one interception in a 37-30 win over the Vikings on Monday Night Football.
RB Chris Carson led the Seahawks with a game-high 23 carries for 102 yards and one touchdown. RB Rashaad Penny was effective as both a runner and receiver out of the backfield, with 15 carries for 74 yards and one touchdown plus four catches for 33 yards and one touchdown.
Rookie WR D.K. Metcalf led all Seattle receivers with a team-high 75 yards on six receptions. WR David Moore, who finished with two catches for 65 yards, was on the receiving end of Wilson's other passing touchdown.
Defensively, LB Bobby Wagner posted a team-high 10 tackles, while CB Tre Flowers had a key interception early in the fourth quarter.
On special teams, kicker Jason Myers made all three of his field goal attempts and all four of his extra point attempts. WR Malik Turner's forced fumble and RB Travis Homer's recovery on the Vikings' kickoff return with seven seconds left sealed the game. Homer also took a direct snap on a fake punt in the fourth quarter 29 yards for a fourth-down conversion. It was his first career rush attempt.
Points Per Game: 5th (27.4)
Yards Per Game: 3rd (390.2)
Passing Yards Per Game: 10th (246.6)
Rushing Yards Per Game: 3rd (143.7)
Points Allowed Per Game: 23rd (24.4)
Yards Allowed Per Game: 24th (368.9)
Passing Yards Allowed Per Game: 29th (269.3)
Rushing Yards Allowed Per Game: 8th (99.6)
Early storylines to watch, and what they mean for the Rams
Considering where the Seahawks fare statistically on both sides of the ball, it still might be somewhat surprising to see they enter this week's game with a 10-2 record. If you've watched any game besides their first one against the Rams this season, though, it really shouldn't be.
Including that Thursday night football game against Los Angeles on Oct. 3, nine of Seattle's 12 games have been decided by seven points or less. It is 8-1 in those games.
Given their propensity for timely plays offensively and defensively this season, there has been little margin for error against the Seahawks. It places a premium on execution and discipline, especially when it comes to maintaining an early lead if one of their gets out to one.