It's the three-letter acronym that runs through the middle of the knee and ran through the mind of L.A.'s budding star wide receiver Cooper Kupp after his seven-step post route went wrong as he challenged Seahawks corner Shaquill Griffin into the red zone Week 10.
"ACL is just a term in sports that — everyone knows about it — they know the implications of it," Kupp said, well-framed and looking just right of the camera in episode one of theRams.com's _Behind the Grind_ season two.
"Griffin was on the outside, so I kind of tried to burst him vertical because he was kind of sitting on the route, burst him vertical and get him going, and as soon as I put my foot in the ground, he was able to kind of collision me a little bit and — leg hit the ground and it obviously didn't feel good. Something was wrong."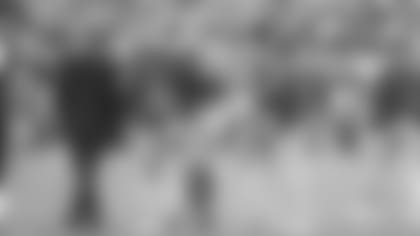 Kupp was writhing on the L.A. Coliseum's turf, accompanied by Rams trainers and his head coach. It wasn't his aggravated MCL from Week 6 in Denver — it wasn't a lingering bone bruise.
It was a torn ACL and the end of Kupp's second professional season. The 9-1 Rams turned to Kansas City on Monday Night Football with their dangerous pass-catching trio of Kupp, Brandin Cooks, and Robert Woods dwindled to a duo. Kupp's final 2018 statline read: 40 receptions, 566 yards, and a career-high six touchdowns — in eight games.
"So as you go through that moving forward — 'How can I get this thing right?'" Kupp interrupted himself, before answering with his next breath.
"As you are moving forward, it's never looking back."
Four months since his left ACL was surgically repaired, Kupp moves around the Rams' weight room in Thousand Oaks, Calif. with comfort — almost as if he's been in the weight room for four months.
He's taking on the facility's machinery, dumbbells, and barbells with focus. The 6-foot-2, 208-pound Eastern Washington product has missed out on practices, meetings, game days, and a run at the Lombardi Trophy with his teammates, but he's hardly left the weight room.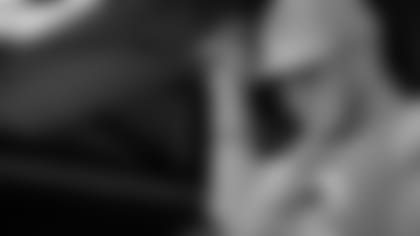 Not long after the non-contact injury in November, Kupp was back to work. He requested workouts from team doctor Reggie Scott and committed to a season with a different brand of teammates in rehabilitation/athletic training assistant Byron Cunningham, and assistant strength and conditioning coach Dustin Woods.
High-energy workouts and upper-body attention have kept Kupp's football-fueled heart rate pumping and seem to have added to his slot-receiver frame since the November 11th injury. He's dedicated year two to year three, but at the four-month mark and just a month past Super Bowl LIII, he's turned a page.
"I feel good. I don't think we like to talk about being on pace or off pace, ahead or behind or anything like that, but I think I'm where I'm supposed to be," Kupp said, after decleating for just the third time since mid November. "Now, to get back on the field and put cleats on for the first time since the injury, it feels like it really just kind of refreshes things and gives me some new motivation to be able to go attack this thing."
"I wouldn't necessarily say he is on time or on pace. Kupp is right where he needs to be," Cunningham said after Kupp's third day running since the injury. "He's doing a phenomenal job with his rehab. He's a great listener, pays attention to detail and he's a hard worker and that makes my job so much easier."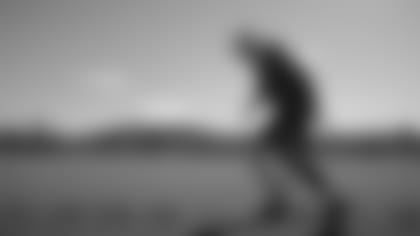 Kupp said Cunningham and the Rams' conditioning staff sends him through the doors of the weightroom and to his Southern California home daily with legs that are toast — the good kind of sore — and it might just be for even greater reason.
There's more than a return to football on the line in Kupp's lengthy rehab process — perhaps reflected in the young wideout's goal to work so hard that his training staff is forced to hold him back in order to keep Kupp on track headed into 2019.
"This injury has taught me patience. This isn't an injury where you get hurt on Sunday and you go through treatment and you are back on the field on Sunday again, as much as you want to," Kupp said.
It's an injury that has sidelined Kupp on and off the field, preventing him from a few of the joys of being a new father to his son who was born last July and named June.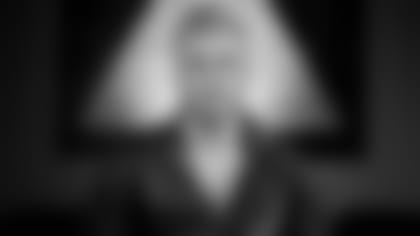 "[P]atience to know that I will be able to do these things — being able to get down and roll around on the floor with my son and have him crawling all over me and stuff and be able to give him a bath before bedtime. The patience that it took to get to those points and the understanding to see how precious those moments are has given me a new perspective and has refreshed how important those things are."
Patiently approaching and aggressively attacking the next phase of rehab while considering life beyond football has centered Kupp on his road to recovery.
And now as he nears the midway point, even looking too far ahead is out of the question.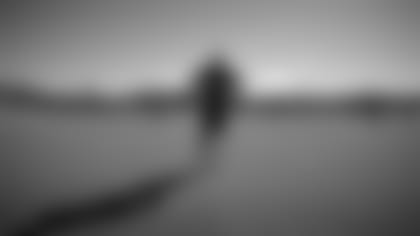 "Thinking forward to that point, it's tough with this injury. Like I've said, I always want to be looking forward, but once you get too far ahead it's tough," Kupp said, unable to imagine running through an NFL tunnel in the late summer.
"I'm never going to live in a state of doubt — that I don't belong here, that I'm not supposed to be here," Kupp said. "Like I said, [it's] the realization that the injury did happen and that I am where I'm supposed to be."
For more on Kupp's rehab, the Rams' run to Super Bowl LIII, and an inside look at the NFL Combine, check out Behind the Grind S2, Ep. 1 below.