The Rams (8-7) host the Cardinals (5-9-1) at 1:25 p.m. PT Sunday at Los Angeles Memorial Coliseum in the season finale for both clubs. It is also the final game at the Coliseum for the Rams, who will play their home contests at SoFi Stadium beginning next season.
To get you ready for the contest, theRams.com compiled a quick preview featuring who to watch, what to watch for on offense and defense for both the Rams and the Cardinals and three keys to victory for L.A.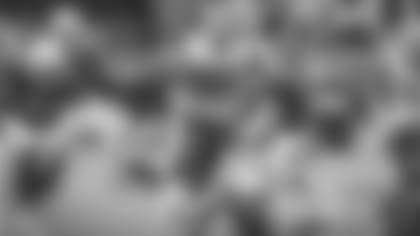 Rams TE Tyler Higbee: His first performance against the Cardinals set the stage for four consecutive 100-yard receiving games.
Rams S Taylor Rapp: The former University of Washington standout got his first career pick against the Cardinals and will play a key role in stopping their improved rushing attack.
Cardinals QB Brett Hundley: If starter Kyler Murray (hamstring) is unable to play, Hundley is slated as the next man up.
Cardinals RB Kenyan Drake: Back-to-back monster performances likely have him feeling very confident heading into Week 17.
Rams QB Jared Goff: Similar to Higbee and Rapp, can he replicate his performance from Game 1 against the Cardinals?
Mainly the offensive line. Like other position groups, Sunday's game will be the final look the team will get before heading into the offseason. The current combination has fared well so far.
On offense for the Cardinals
Whether or not Murray plays.
If he doesn't and Arizona goes with Hundley, Los Angeles' defense could end up seeing a heavy dose of Drake to help take the pressure off of him.
Jalen Ramsey is out and Troy Hill is doubtful, so it wouldn't be surprising to see lots of snaps given toward younger cornerbacks especially.
On defense for the Cardinals
Linebacker Chandler Jones.
He's authored a strong case for this year's NFL Defensive Player of the Year award, leading the league in both sacks (19) and forced fumbles (8).
Contain Drake: Easier said than done, but it shouldn't be surprising given that he was already mentioned twice before in this preview.
Protect Goff: Jones is capable of disrupting the Rams' passing game on his own.
Establish Gurley: His 19 carries for 95 yards and one touchdown in the first game against the Cardinals helped open things up for the Rams' offense.