It's back to football for the Los Angeles Rams (10-1) coming of their Week 12 bye, and next up is first-year head coach Matt Patricia's Detroit Lions.
The Lions (4-7) sit at the bottom of the NFC North and are coming off a 23-16 loss to L.A.'s Week 14 opponent, the Chicago Bears. Quarterback Matthew Stafford threw two interceptions and no touchdowns in the club's annual game on Thanksgiving, but the matchup was close throughout.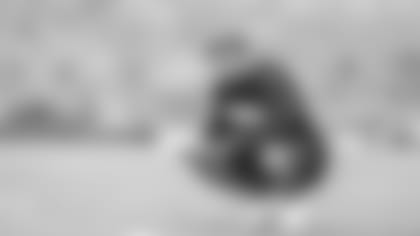 "I saw a team that played wire-to-wire with an 8-3 football team on Thanksgiving," head coach Sean McVay said this week. "You see them beat a team like New England and Carolina. So, this is a quality football team that we've got to be ready to go."
McVay isn't worried about his division-leading Rams being ready to go coming off the late-season bye, which he and many of his players said was much needed and appreciated — especially since it came over Thanksgiving.
"I think guys feel fresh and recharged coming off the bye," McVay said. "I have full confidence in our players' ability to kind of just seamlessly handle however it is that we want to operate and ultimately get ready to go for a tough team on Sunday."
The Rams dominated the Giants 51-17 in New York coming off last year's bye, and if McVay's division-leading Rams plan to stay in the win column after the week off, the head coach knows it starts with slowing Stafford.
McVay said Stafford's ability to make throws from anywhere on the field likens him to both quarterbacks Patrick Mahomes and Aaron Rodgers, and could cause problems for the L.A. defense.
"Matthew Stafford is a great quarterback," McVay said. "You see why he's a No. 1 overall pick. He's got the ability to create in rhythm, off-schedule."
Cornerback Nickell Robey-Coleman agreed with his head coach, saying Stafford doesn't make things easy on defensive backs. Robey-Coleman laid out a plan to prevent Detroit's signal caller from creating.
"We just got to keep him in the pocket, get some good pass rush, and let the backend take care of the no fly zone and just go out there and play football," Robey-Coleman said.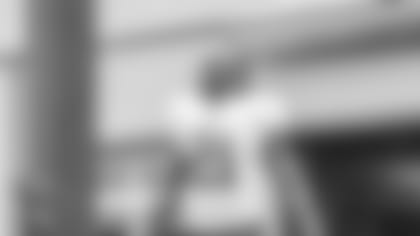 L.A.'s secondary might receive a bit of a veteran facelift on Sunday, with the possible return of cornerback Aqib Talib. Talib returned to practice from injured reserve on Monday, and McVay said this week that if things go the way his staff anticipates, he expects his All-Pro to join his secondary against Detroit.
"Just experience, sharpen up our communication a little bit," Talib said when asked what he can bring to his one-loss Rams. "I think we get our communication in order, we eliminate two, three big plays a game, it'll make us that much better on defense."
Talib helping to prevent big plays may come as music to defensive coordinator Wade Phillips' ears. Second-year John Johnson said eliminating big plays is one of his group's main focuses coming out of the bye.
"Our emphasis coming in today was, 'You have to limit the big plays,'" Johnson said on Monday. "Zero is what we are shooting for, but if you keep the big plays to a minimum I think everything else will fall into place."
While the Lions haven't been especially dangerous via big plays in 2018, the Rams have certainly given up some. The defense has given up 12 passing plays that have totalled at least 40 yards, which is the most in the NFL. Additionally, the Rams have allowed 46 passing plays totalling at least 20 yards — which trails only the Kansas City Chiefs.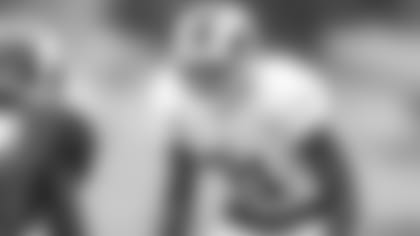 Stafford has thrown 17 touchdowns in 2018 — five to youthful wide receiver Kenny Golladay. Golladay and veteran running back LaGarrette Blount, who has five rushing touchdowns in limited minutes this season, might be looked to for the majority of Detroit's offense this week. Detroit's starting running back for much of the season, Kerryon Johnson, is doubtful after missing last week's game to a knee sprain, and the Lions' second-leading receiver Marvin Jones was placed on injured reserve earlier this week.
Talib's return and the Lions' limping offense could fare well for the Los Angeles defense, which forced five takeaways against Kansas City. Stafford's thrown 10 interceptions this season, and has three games with at least two interceptions — including Week 1 when the former Georgia Bulldog through four picks against the Jets.
On offense for the Rams, quarterback Jared Goff has been readying for the Lions' pass rush.
"The pass rush is really good," Goff said plainly. "Anytime [Lions DE Ezekiel] 'Ziggy' Ansah is on the field you have to be aware of him and he's a great player. And then just continue to take care of the ball. Just continue to be good in the pocket and not let them get to it."
Ansah missed seven weeks this season to a shoulder injury, but has added a sack to his season total (4.0) in each of his two previous games.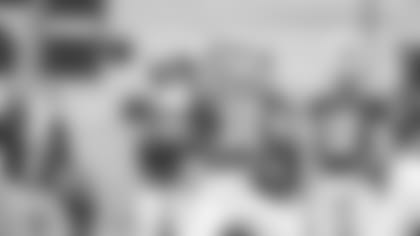 Detroit's defense ranks No. 9 in sacks this season, with 32 through 11 games. The Lions' cast of pass rushers also includes linebackers Devon Kennard, Jarrad Davis, and defensive end Romeo Okwara — who account for 6.0, 4.0, and 5.5 sacks this season, respectively.
In the secondary, cornerback Darius Slay leads the way with two interceptions this season. However, the Lions are tied at No. 26 with just 10 takeaways in 2018.
The Detroit defense allows 355 yards per game, which is No. 13 in the NFL.
Goff could be in for a record-breaking day in the Motor City. The third-year quarterback is 257 yards shy of a single season career high in passing yards (3,805) and three touchdowns shy of a single season career high (29).
If Goff throws for 400 yards against the Lions, he'll break the franchise record for most 400-yard passing games in a season with three.
Sunday's game also might come with some significance to veteran defensive tackle Ndamukong Suh. Suh will face the Detroit Lions for the first time in his career after spending five seasons as the anchor of the Lions' defensive line. Suh was drafted No. 2 overall by the Lions in the 2010 NFL Draft and had success with the club. Suh was 2010's defensive rookie of the year and a three-time All Pro in Detroit, before leaving for Miami in 2015.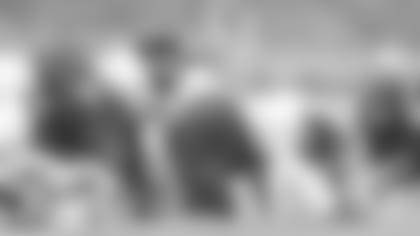 "I always resort back to the 2014 team that I had in Detroit — amazing year, amazing coach that I had there in [former Lions HC] Jim Caldwell," Suh said this week. "Did some special things, broke some records — so I think the next step is to go further in the playoffs and hopefully get a championship."
The Rams have an opportunity to clinch the NFC West for the second-straight season on Sunday in Detroit. With a win against the Lions or a Seahawks loss, L.A.'s playoff ticket is officially punched, and a win might be that much sweeter considering the NFC-leading Saints' loss to the Cowboys on Thursday Night Football this week.
The Rams have not won back-to-back division titles since 1978 and 1979.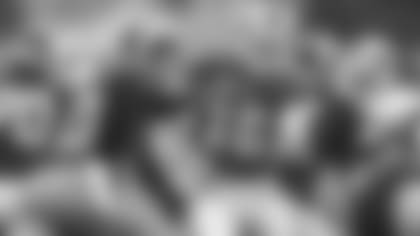 "We've earned this opportunity, we've worked for it, we've won the games to put ourselves in this opportunity so go take advantage of it and go have fun and go seize the moment," Goff said of the chance to clinch. "These are the games that truly can make things happen and we know that."
"We've still got five, six weeks left and to be able to do that – secure a playoff spot - I mean, who wouldn't want to do that," running back Todd Gurley said this week. "So, the only team standing in our way now is Detroit."