The Rams enter their first divisional road test against the Seahawks 4-0 for the first time since 2001, and will look to improve to 2-0 in the NFC West. For the Seahawks (2-2), Sunday's game provides the chance to get rise above .500 and be the league's first team to slow down quarterback Jared Goff and the Los Angeles Rams.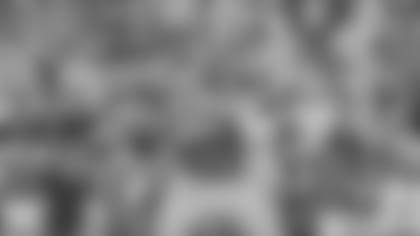 A year ago, the teams split their two-game series, with each team winning on the road. The Rams avenged their Week 5 loss in 2017, most recently beating the Seahawks 42-7 in Week 15, sufficiently quieting "The 12th Man."
While several members of the Rams' cast of playmakers have led the way at one point or another in 2018, the Seahawks will likely be keyed in on L.A.'s pass rushers. Led by defensive tackles Ndamukong Suh and Aaron Donald, the Rams sacked Vikings' quarterback Kirk Cousins four times in the fourth quarter of last Thursday's victory — when L.A. needed it most.
Through four games, the Rams pass rushers hold the highest quarterback pressure rate in the NFL.
"Well they're an all-star team," Seahawks head coach Pete Carroll said on Wednesday. "They got everything you want. The big three inside are just fantastic, they're as good as you can find in football. They're pretty much having their way with the line of scrimmage and owning it."
Despite seemingly infinite pressure, the Rams' "Big Three" of Suh, Donald, and defensive lineman Michael Brockers had only two sacks entering Thursday's game. That's until the flood gates opened in the fourth quarter in primetime, and Donald and Suh added three more to the total.
"We have opportunities to make plays and we understand that if we continue to rush together, we are going to be very successful," Suh said after Week 4's win.
Donald played one of the best games of his 2017 AP Defensive Player of the Year campaign last year in Seattle, sacking quarterback Russell Wilson three times in the blowout win. Wilson was sacked seven times in that game.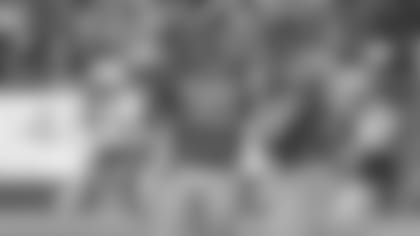 Wilson is in his seventh NFL season, and has thrown for 2,636 yards and 14 touchdowns in his 12 career games against the Rams. Additionally, Wilson's accumulated 350 yards on the ground, with two rushing touchdowns.
"He's going to make you work for it — definitely an athletic quarterback that can do a lot different things," Donald said when asked about getting to Wilson.
"A guy like him, when he keeps the play alive and runs around, he's looking to throw, he's not really looking to run," second-year safety John Johnson said.
If Wilson is able to escape the Rams' pass rush and make off-schedule throws, there's a good chance he will be looking for wide receiver Tyler Lockett. Lockett is leading the way for Seattle receivers with three touchdowns and a team-high 249 yards on seventeen receptions.
Though Wilson has not lost his ability to scramble and find receivers downfield, he is yet to surpass 1,000 passing yards on the season, as the Seahawks offense has largely excelled in the running game in 2018.
The Seahawks recorded consecutive games with 100-yard rushers in Weeks 3 & 4 for the first time since 2016 — and it's been a group effort. Running backs Mike Davis and Chris Carson have each had a 100-yard rushing game this season. With Carson out in Week 4 in Arizona, Davis stepped in and rushed for 101 yards and two touchdowns on 21 carries.
Seattle also has rookie running back Rashaad Penny in its arsenal if needed. Penny has 29 carries in 2018 for 92 yards.
The Rams defense struggled to slow Cousins and the Vikings offense for much of the game in Week 4, and cornerback Marcus Peters knows the Rams must find a way to get Goff's offense back on the field.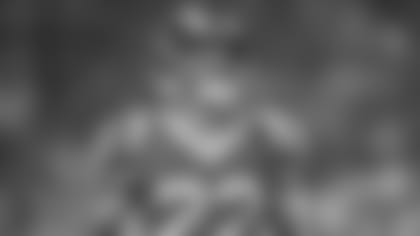 "We feel like we are taking steps toward that ultimate goal that we want to get," Peters said. "We're getting better, we are learning each other still and we just need to get off on third downs and we know that as a defense."
Week 5 may provide an opportunity for Peters and the Rams defense to get back on track. The Seahawks were 0-for-10 on third down against the Cardinals.
Goff likely joins the pass rushers at the top of Carroll and the Seahawks' minds as they prepare for L.A. Goff has improved weekly in 2018, and is coming off a career-best performance against the Vikings.
While Goff has been historically great through four games — throwing for 350 yards or more, with a completion rate of 75 percent or greater in three consecutive games — Carroll believes the Rams offense rolls through running back Todd Gurley.
"He [Gurley] happens to be such a tremendous player that he draws all of the focus and then the explosions and the variety of things that they're able to with the array of receivers that they have just make it really difficult," Carroll said.
Gurley has four touchdowns on the ground and two through the air in 2018, and often joins the Rams' receiving corps of Robert Woods, Brandin Cooks, and Cooper Kupp — each with more than 300 receiving yards on the season.
The latest edition of the Seahawks defense, includes two strong pass rushers in defensive end Frank Clark and defensive tackle Jarran Reed, who each have three sacks this season.
The Seahawks secondary, which most-recently lost safety Earl Thomas to injury in Week 4, is led by safety Bradley McDougald. McDougald has stepped into a bigger role in 2018, leading the way with two interceptions, five pass deflections, and one forced fumble in four games.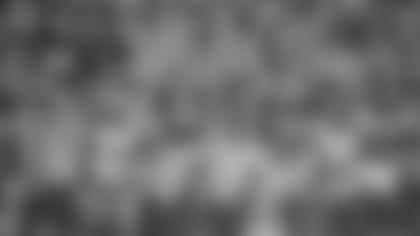 "They have a lot of good players that we've got to prepare for," Goff said this week. "It's a similar scheme but there's definitely a lot of new players… and we'll prepare accordingly."
The new-look Seahawks' defense is a bit beat up entering Week 5. Both Clark (illness) and linebacker K.J. Wright (knee) missed practices this week. Clark's Friday status is listed as 'questionable', while Wright has been deemed 'out' for Sunday's game.
The only major question mark for the Rams entering Sunday's game is in the kicking game, as head coach Sean McVay will roll out his third kicker of the season, Cairo Santos. Santos was picked up this week, after the Rams waived stand-in kicker Sam Ficken.
McVay said this week that Santos should provide enough support so that All-Pro kicker Greg Zuerlein will be in no rush to return from injury.
The Rams have missed three field goals this season. Zuerlein missed from the dirt Week 1 in Oakland, and Ficken missed in consecutive games in Weeks 3 and 4. Last week's 28-yard miss and final kick as a starter came in the fourth quarter, with the Rams up just 10 points.
As for the Rams' participation, McVay said that tight end Tyler Higbee (knee) and left guard Rodger Saffold (knee) should be ready to go against Seattle, despite missing practices this week. Return man JoJo Natson (hand) and inside linebacker Mark Barron (ankle) are both "maybes" as the week wraps up.
Finally, the Rams will have the chance to improve to 5-0 this Sunday, as one of the league's two remaining undefeated teams.
Several Rams were asked this week about the media attention surrounding this year's team, which has been crowned as one of, if not the NFL's best early on.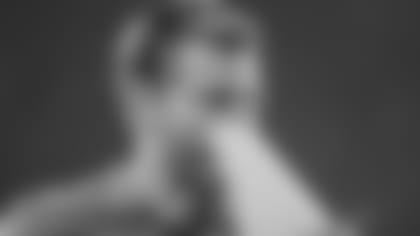 Brockers, a defensive captain and one of the longest-tenured Rams, viewed L.A.'s hot start with a different lens, recalling a time not so long ago when his team was far from this level of success.
"Being hunted, I don't think that bothers us because we have been underdogs for so long that our mentality isn't even that we are that good," Brockers said. "We've won some games, but we know we can get better."
Kickoff is set for 1:25 p.m. PDT. Here's how you can tune in to Sunday's game.