The Rams (2-0) will meet the Chargers (1-1) in Week 3. The Chargers will make the cross-town trip to the L.A. Coliseum coming off a 31-20 win in Buffalo in Week 2. The Rams beat the Cardinals mightily in Week 2, allowing just five first downs in the game.
Sunday's game will mark the first time the two teams meet as L.A.'s professional football teams.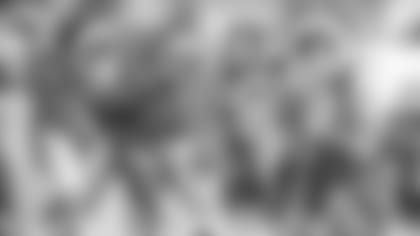 The Rams' defense is the talk of L.A. and beyond following its first two performances of the season. The Rams' 34-0 win against the Cardinals in Week 2 means the defense has now shutout its opponent in six consecutive quarters since Raiders kicker Mike Nugent hit a 48-yard field goal with 15 seconds remaining in the first half of the Monday Night Football season opener.
If the Rams' defense plans to keep points off the board in Week 3, it will need to slow down Chargers quarterback Philip Rivers. Rivers has played well so far in 2018, completing 73 percent of passes in Weeks 1 & 2 for 680 yards and six touchdowns, with just one interception.
Keeping the ball out of defensive backs' hands will be key to Rivers building on the efficient start to his 15th NFL season.
"I love Philip Rivers. I love what he does," Marcus Peters said this week. "I'm not trying to be sarcastic because of my play against him, that's just me saying that I love how he approaches the game and I love the competitor he is."
Peters has four career interceptions against Rivers, all of them coming in his last three games against the Chargers. Peters' four picks against Rivers is good for 20 percent of the corner's career interceptions.
The Rams will play the entire AFC West in 2018, and for the second time in three games Peters, fellow corner Aqib Talib, linebacker Ramik Wilson, and defensive coordinator Wade Phillips will face a former divisional opponent in the Chargers.
Defensive tackle Michael Brockers said on Thursday that his teammates' previous experience with Rivers could prove valuable on Sunday.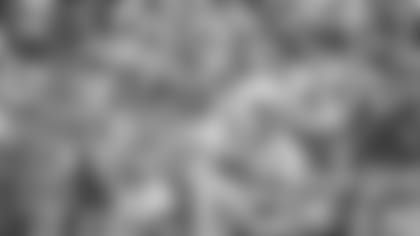 "They know a little tricks of the trade to — you know trick him into thinking it's one coverage and then bumping into another one. Most of it is just experience with the guy — you know his cadance, how he operates," Brockers said. 
Despite his experience with Rivers, defensive coordinator Wade Phillips said facing Rivers will be "a great challenge."
"Any kind of blitz you run, he'll audible to the right protection — all those things. He knows what you're in, when the ball is snapped. That's where he's elite. Then, he can get the ball to the right guy that there's a weakness of the defense."
The Rams defense will also have to stop the Chargers running back duo, comprised of Pro Bowler Melvin Gordon and undrafted running back Austin Ekeler. The pair of backs do it all in Rivers' offense. Gordon has 92 yards rushing and 140 yards receiving through two games, with one rushing touchdown and two receiving. Ekeler also provides a decorated attack, logging north of 100 yards rushing and receiving so far this season.
On the other side of the ball, head coach Sean McVay's offense will look to bring a balanced attack of its own to improve to 3-0.
While the defense has been getting the job done for the Rams, McVay's offense has excelled behind running back Todd Gurley and quarterback Jared Goff's trio of talented receivers in Brandin Cooks, Robert Woods, and Cooper Kupp. Gurley has three touchdowns in two games — plus two successful two-point conversions.
Cooks is leading the receiving corps entering Week 3. Although he has not found the end zone, Cooks has moved the ball well down the field, racking up 246 yards on just 12 receptions in two games — an average of 20.5 yards per catch.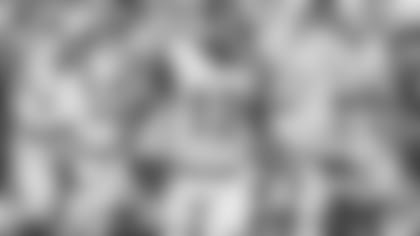 "He's fit in extremely well with our team, with our receiving group and I think the way that he, Robert, and Cooper positively push each other — they've made each other better because of the way that they go about their business day in and day out and the standard that they've set," McVay said on Thursday.
Goff will again rely on his offensive line to protect him from an elite pass rusher in Week 3. The Chargers will be without defensive end Joey Bosa once again on Sunday, but the Rams will still be forced to deal with defensive end Melvin Ingram, who has 1.5 sacks in 2018.
Goff will also try to avoid the Chargers' lurking defensive backs in rookie safety Derwin James and two-time Pro Bowl corner Casey Hayward. James leads the team in sacks (2.0), and the pair combines for 13 tackles this season.
All signs point to offensive lineman Austin Blythe starting at right guard for the Rams on Sunday afternoon. Blythe stepped into the role in Weeks 1 & 2 as a replacement for Jamon Brown, who was suspended for the first two games of the season by the league this offseason.
Entering Week 3, Brown has served his suspension and is now a member of the active roster. Despite Brown's eligibility, Blythe is poised to protect Goff in the game's opening offensive series for the Rams, thanks to a solid two-week audition.
"[T]his is a situation where we feel like we have two starting-caliber guards," McVay said on Monday. "As far as how we move forward, it's not a result of anything Jamon hasn't done, but the fact that these are decisions that aren't very clear-cut is because of Austin's play."
Brown was understanding when asked about the starting job this week.
"Blythe, he played well the first two weeks and I think he earned and deserves every right to continue to keep that up," Brown said.
Finally, the Rams enter Sunday's game against the Chargers with some uncertainty on special teams.
Last week, return man JoJo Natson played well in his first game filling in for All-Pro returner Pharoh Cooper, who injured his left ankle in Week 1. Natson averaged 22 yards per punt against the Cardinals.
The Rams called back kicker Sam Ficken to the roster this week to replace starter Greg Zuerlein for the foreseeable future. Zuerlein is expected to miss a handful of weeks to a groin injury sustained while warming up for last week's game.
McVay said this week that Ficken's previous experience with the team, including the 2018 preseason, has given him the confidence to go with Ficken as a replacement for Zuerlein.
Last week, McVay's offense tried three two-point conversions in Zuerlein's unexpected absence, and were successful in all three tries.
McVay said on Monday that he won't rule out going for two more often without his All-Pro kicker.
"I think those guys — when they end up executing the way that they did in those situations, it certainly gives you a belief and a confidence that this is something that you might explore doing more times than not, for sure."
Ficken started in-place of Zuerlein in three games in 2017. He was successful in 4-of-5 field goal attempts.