The Rams are set to open the 2018 season against the Raiders on Monday Night Football.
For Los Angeles, the matchup means a primetime stage for the debut of coordinator Wade Phillips' newly stacked defense, Jared Goff's first chance to air it out to newly-acquired wide receiver Brandin Cooks, and the first opportunity to live up to a defending NFC West Champion and Super Bowl-favorite level of hype.
For the Raiders, Week 1 arrives at the end of a whirlwind summer in the Bay Area. The Raiders recently traded away the anchor of its defense in linebacker Khalil Mack. Monday also marks the return of head coach Jon Gruden, who will be on NFL sidelines this season for the first time in 10 years.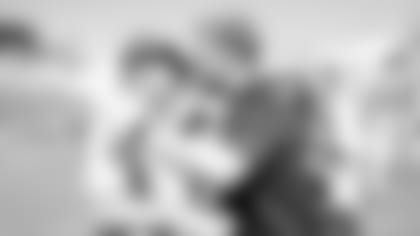 The game comes with some historical significance for pro football in California. The Rams are making NFL noise in L.A. for the first time since 1990's Raiders playoff pushes, and the Raiders are awaiting another franchise move to Vegas.
Monday night will also bring a showdown between two offensive minds in Gruden and Rams' head coach Sean McVay. In 2008, Gruden offered McVay his first job in the NFL as an assistant in Tampa Bay. Ten years later, McVay's biggest season yet starts with his former boss standing in the way.
On Wednesday, Gruden said he looks forward to facing McVay's nationally-hyped Rams in primetime.
"I thought that's a hell of an opportunity for us to play a team everybody's talking about. We'll see exactly where we are in a great stage – Monday Night Football. I look forward to competing with everybody with the NFL, I'm sure he feels the same," Gruden said.
McVay also talked about the chance to play Gruden on Monday night.
"Looking forward to playing against the Raiders on Monday night. It'll be the Raiders versus the Rams and it certainly is a humbling experience. You would never have a chance to be in an opportunity like what we're at here in L.A. if it wasn't for what the Gruden family's done for me," McVay said.
The Rams' defense has dominated headlines this offseason. General manager Les Snead and the Rams front office made a handful of significant moves during pro football's break, adding All-Pro corners Aqib Talib and Marcus Peters, as well as a five-time Pro Bowler in veteran defensive tackle Ndamukong Suh.
The three defensive newcomers made it a goal to become one cohesive unit in Phillips' defense throughout the offseason, and just were joined by defensive tackle Aaron Donald in the nick of time for Week 1, following contract negotiations.
Now that the gang's all here, all eyes will be on the Rams' defense — that currently is impressive only on paper. Donald and company will do everything they can to slow down Raiders' quarterback Derek Carr and his cast of veteran playmakers, led by receivers Amari Cooper and Jordy Nelson, and running back Marshawn Lynch.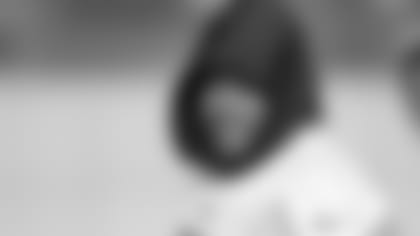 The only major personnel question mark entering game day is inside linebacker Mark Barron. McVay said on Friday that Barron is battling a sore achilles and it's "fair to be concerned" that he may not play against Oakland.
Backup linebacker Ramik Wilson said he is ready to fill-in if necessary.
"I've been playing behind Mark since OTA's and I've been there a while — all camp — started every preseason game, so I'm ready to go," Wilson said.
On Thursday, defensive tackle and newly named team captain Michael Brockers said his defense must be prepared for the Raiders' talented backfield. But readying for Week 1 is especially challenging, since Oakland's new staff is rolling out a largely unseen playbook.
"You got to be prepared for everything. We don't actually know what they're going to come out in, we just got to come out and play great-execution ball," Brockers said.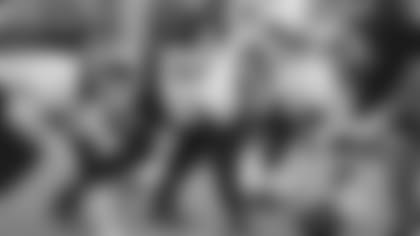 The Rams will be preparing for Carr, who finished 2017 with 3,496 yards passing, 22 touchdowns, and 13 interceptions in 15 games. Monday night will also be Carr and Gruden's first regular-season opportunity to deliver together on offense. Carr can expect pressure from any one of the three main Rams' rushers in Suh, Donald, and Brockers, who combine for 109.5 career sacks.
"They'll have a complicated offense that'll try to take advantage of defenses," Phillips said of Oakland's new offense.
Phillips also expects Gruden to try to shake things up on the line of scrimmage.
"He'll audible, I mean that's what he did before. He's a quarterback guru. He'll have the quarterback all over the place that he feels like are good against whatever looks we give him, so I expect all that from him."
It will be up to Gruden's largely veteran offensive line, with the addition of rookie left tackle Kolton Miller, to protect Carr's pocket. If Carr is forced to rush throws into the Rams' secondary, or Miller's NFL debut goes poorly, Phillips' heavily-hyped unit could get off to a hot start.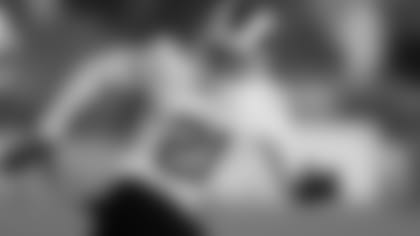 Peters and Talib will lead the secondary against familiar foes in the Raiders. Both corners were AFC West competitors in 2017, Peters — who has two career interceptions against Carr — with the Chiefs, and Talib, the Broncos.
"We've got a slight idea, but we really don't know what they're going to come out and run," Talib said. "It's going to be different than it was in the past."
On the other side of the ball, Monday night will be the very first look at the Rams' 2018 offense. McVay elected to sit his offensive starters for the entire preseason, including preseason Week 2 against Gruden's Raiders, and then again in preseason Week 3, which typically thought of as a "dress rehearsal" week for starters across the league.
Goff said on Tuesday that he is ready for football that counts.
"Very excited to get out there and finally get some competitive — truly competitive — action with our offense," Goff said. "It'll be fun. We're really excited. It'll be under the lights — big-time game, Monday night. Like I said, against a good team with the Raiders and it'll be really cool."
Goff, Gurley, and Cooks will attack a different-looking Raider defense, following the well-documented Khalil Mack trade. Oakland traded their star linebacker just days ahead of Week 1, ending a drawn-out defensive contract negotiation of their own.
Mack's departure leaves Oakland's defense punctuated with another question mark on top of the uncertainty that comes with coaching-staff changes.
Oakland's defense may have their hands full with the league's highest-scoring team from a year ago. McVay's only major change on offense — besides backup center Austin Blythe standing in for suspended guard Jamon Brown in the first two weeks of the season — is the addition of wide receiver Brandin Cooks, who essentially replaces now-Chief Sammy Watkins.
Cooks rounds out the Rams' receiver corps, made up of second-year receiver Cooper Kupp and Robert Woods. Cooks has posted three consecutive 1,000-yard seasons and is expected to provide a deep-ball threat in McVay's offense.
Finally, Cooks and the Rams are expecting a rocking atmosphere on Monday night. The primetime opener against the defending NFC West champs should bring Raider Nation to full volume in Oakland-Alameda County Coliseum, in what could be the final Raiders home-opener in Oakland.
"It's a great atmosphere to play at," Cooks said. "Their fans, they love their team — they're loyal. The 'Black Hole' is a great place to play and being the away team, it's fun going out there."
Kickoff for Monday's game is set for 7:20 p.m. PDT. For more information on how to watch, click here.