Los Angeles (1-0) will meet the Arizona Cardinals (0-1) in Week 2. The Cardinals make the trip to the L.A. Coliseum coming off a 24-6 loss to Washington in Week 1. The Rams, on the other hand, enter Week 2 with a 33-13 win over the Raiders under their belt. Head coach Sean McVay and the Rams will also be forced to prepare for a team with a new head coach for the second straight week.
Los Angeles has had success against the Cardinals since moving back to L.A. The Rams are 3-1 in the last four meetings and in 2017, L.A. won both games — outscoring the Cardinals by an average margin of 24.5 points per game.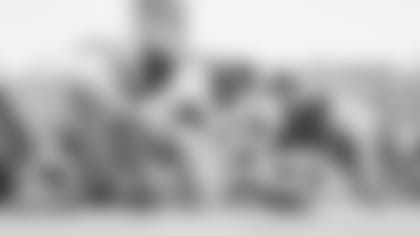 The Rams will face an entirely different-looking Cardinals squad on Sunday, as they look to win a third straight game against their divisional rival. Since the Rams and Cardinals last met, Arizona has hired head coach Steve Wilks — replacing the retired Bruce Arians — signed quarterback and once-Ram Sam Bradford, drafted rookie quarterback Josh Rosen out of UCLA, and extended running back David Johnson as he returns to the field in 2018 after missing 15 games last season with a broken wrist.
Week 2 marks the second straight week McVay and the Rams must prepare for a team with a new coaching staff. McVay said on Wednesday that the Week 1 film from the Cardinals loss to Washington could be of some help, but it's key to focus on player matchups.
"The challenge is just making sure that you don't lose sight of it's a players' game and we've got to do a great job adjusting and adapting to the personnel that the Cardinals present," McVay said.
The Cardinals enter Sunday's game after struggling heavily on offense against Washington. Washington beat the Cardinals handily, keeping Bradford's offense out of the end zone for three quarters.
A two-yard fourth quarter touchdown run by Johnson was the Cardinals' only score in Week 1. Johnson finished his day with nine carries, good for 37 yards. Johnson poses a bit of mystery lined up behind Bradford. In 2016, Johnson was the best back in the league, leading the NFL in all-purpose yards with 2,118 total yards. He also led the league in rushing and receiving touchdowns combined, with 20.
"[H]e's a complete back. He can do a little bit of everything in terms of what he presents in the pass game, as a runner," McVay said. "They're doing some different things schematically with him so we want to try to do a good job playing sound, making sure that we understand exactly how we want to fit, how we want to adjust to certain personnel groupings that they present."
Defensive coordinator Wade Phillips and his front line will aim to stop the run on Sunday afternoon. Last week, the Rams defense held the Raiders run game as a whole to under 100 yards and running back Marshawn Lynch to 41 yards on 11 carries.
Phillips' defense will also be tasked with stopping Bradford from connecting with future Hall of Fame receiver Larry Fitzgerald. Fitzgerald was targeted 10 times against Washington, and reeled in seven catches for 76 yards.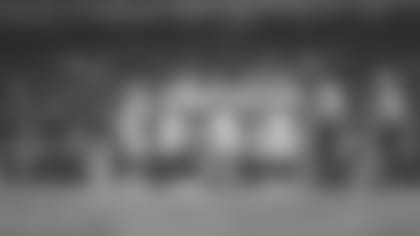 "We know Sam Bradford is a great, accurate quarterback. One of the most accurate quarterbacks of all-time there for a while," Phillips said. "And they've got weapons with Fitzgerald — he's the guy — he's a phenomenal player. They've got a tight end that can run, so we've got to be careful of that because we did get hurt with the tight ends [against Oakland]. They've got a lot of good players and it's going to be a challenge."
The Rams' former No. 1 overall pick was 20-of-34 for 153 yards with an interception against Washington — averaging just 4.5 yards per attempt. Bradford may have his hands full Sunday afternoon, with L.A.'s defense coming off a busy Week 1, picking off quarterback Derek Carr three times.
Last season, the Rams recorded 10.0 sacks across both games against the Cardinals. Defensive tackles Aaron Donald and Ethan Westbrooks combined for 6.0 of those sacks. Granted, the Cardinals' offensive line also looked different a year ago. It now featured rookie center Mason Cole, as well as new faces in right tackle Andre Smith and right guard Justin Pugh.
Wilks' new o-line will have to deal with a new face of its own in tackle Ndamukong Suh. A few weeks ago, Suh was outspoken about getting after Bradford — who was drafted ahead of Suh in 2010. Suh told 'Around the NFL' that he always looks forward to the opportunity to play Bradford, saying, "I'm not much of a talker, but I'll definitely try and hit him as hard as I can."
McVay's offensive line will also be forced to deal with a strong pass rush, led by defensive end Chandler Jones. As defensive coordinator in Carolina in 2017, Wilks' defense racked up 50 sacks, good for third-best in the league. Against Washington last week, the Cardinals tallied three sacks and eight quarterback hurries. Jones had one sack and a forced fumble.
If anyone is looking out for Jones' pass-rush, it's Rams quarterback Jared Goff.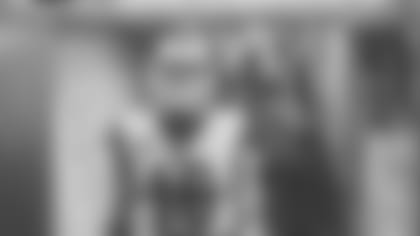 "Yeah, Chandler is great. Had however many sacks he had last year — a bunch, I think 12 or 13. He's tremendous. He's a great player, but we have a lot of faith in what we've got up front," Goff said.
In a game featuring two talented defenses, the Rams will look to capitalize on offense. If the Rams' offense picks up where it left off, the Coliseum could be the stage for a big day from L.A. receivers and running back Todd Gurley.
McVay's offense clicked in the second half against Oakland, led by receivers Brandin Cooks and Cooper Kupp, and running back Todd Gurley. McVay found success running a variety of sweep plays with his speedy skill players in motion. A creative play-call led to the Rams first touchdown of the season — a 19-yard Gurley reception off a well-timed misdirection sweep.
McVay said on Thursday that he is able to draw up plays like these because of his players' versatility.
"It might be something that some weeks we like, some weeks we don't, but it's not really a specialty for us. It's kind of a part of that running game for us and those guys enable us to be a little bit more versatile because of them being versatile as players," McVay said.
Finally, the Rams are looking to improve on their record at home in 2018. Last season, the Rams went 3-4 in the Coliseum.
"We've got to pick it up," Gurley said. "We've got to win at the house. You always got to protect your own field."
Kickoff is scheduled for 1:05 PT. For information on how to watch, click here.