The unbeaten Los Angeles Rams will step into the primetime spotlight for the second time this season, welcoming the Minnesota Vikings to the L.A. Memorial Coliseum for FOX's Thursday Night Football.
The Rams (3-0) and Vikings (1-1-1) will face off for the fourth time in five seasons. The Vikings have won each of the previous matchups — all under the direction of head coach Mike Zimmer.
A season ago, Zimmer's Vikings dominated the Rams, winning 24-7 in Minneapolis. Downing the come-up Rams was one of 13 wins for the Vikings in 2017 — a season that ended in the NFC Championship game against the eventual Super Bowl Champion Philadelphia Eagles.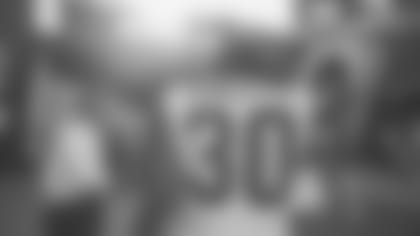 "You take away that it was a humbling day for us, specifically offensively. I thought they did a great job," McVay said of his last meeting with the Vikings. "Really, after our first drive they regulated us. I put us in some bad down-and-distance situations, didn't make very good calls and coach Zimmer did, and those guys made plays."
McVay's offense struggled mightily against the Vikings last year. Running back Todd Gurley was held to just 37 yards on 15 rushing attempts — the fewest yards of his 2017 AP Offensive Player of the Year campaign.
Rams offensive line coach and run game coordinator Aaron Kromer believes this year's ground game against them will be different.
"They're built to stop the run," Kromer said. "That's their No. 1 goal, you can see it on tape. They talk about it. They do it. They live it. We're built to run the ball. So, we have to do a much better job this year with this game and running the football."
Kromer told reporters that he believes the Rams run game is better than ever at executing schemes, recognizing defenses, and executing blocks in various positions.
"I think we're a lot smarter football team than we were in the past, so I hope that shows on Thursday night," Kromer finished.
Gurley has found the end zone five times this season, with four of those touchdowns coming on the ground. Gurley has rushed for 255 yards through three games and provided the finishing touch on Rams' scoring drives from the redzone.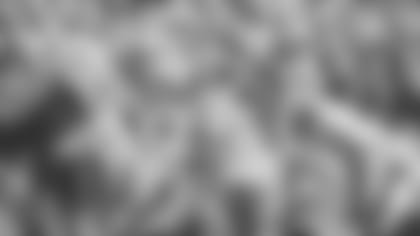 The most lethal offensive weapon for the Rams in 2018 has arguably been quarterback Jared Goff. On Sunday, Goff became just the third quarterback in NFL history to throw for more than 350 yards, with a completion rate of 75-percent or higher in back-to-back games.
Goff continues to climb up the Rams all-time quarterback ranks. If he throws for north of 300 yards once again on Thursday, Goff will surpass former Ram Sam Bradford for the fourth spot in franchise history with eight career 300-yard games.
Los Angeles' offense is amongst the league's best, ranking in the top five in points per game (34), total yards per game (439.3), and passing yards per game (305.7). Perhaps most impressively, the Rams offense has only gone three-and-out once in 2018.
"I think Sean [McVay] has been doing a great job getting the plays in and having a great plan — a lot of good design, but just executing and being out there and staying on schedule," Goff said. "You don't want to be in second-and-long too often. We've converted some third downs — some crucial third downs. But, I think just staying on schedule, staying in good play calls and just continuing to execute."
Zimmer admitted on Tuesday that the Rams' offensive scheme is difficult to plan for — specifically mentioning Mcvay's use of misdirection, play-action fakes, and running-game options that come from an array of weapons in Gurley and receivers Brandin Cooks, Robert Woods, and Cooper Kupp.
The Vikings defense is coming off a poor outing at home against the Bills in Week 3. Buffalo totalled 292 total yards of offense against the Minnesota — 246 of those yards came in the first half. Zimmer's Vikings lost 27-6 to the Bills and will have to put together an improved and complete defensive performance against Goff and the Rams in order to make their record 2-1-1.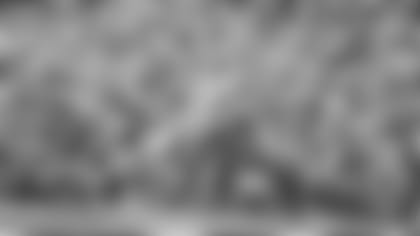 It will be up to the Vikings' defensive leaders in defensive end Danielle Hunter and safety Harrison Smith to slow down the Rams offense on a short week of preparation. The Vikings have recorded 10 sacks through three games this season, lead by Hunter and Smith who combine for five.
"Yeah, they're a great defense," McVay said. "You look at the production that they've had this year — excellent coach in Mike Zimmer that does a great job presenting a variety of different looks. They play really sound on the early downs. They make you earn every single yard."
The Vikings secondary has also been better than advertised in last week's loss to the Bills. Smith, along with cornerbacks Mike Hughes and Xavier Rhodes each have an interception in 2018.
On offense, the Vikings will challenge the Rams through the air with quarterback Kirk Cousins' deep-shot ability and a cast of impressive wide receivers. Cousins has racked up 965 yards passing and seven touchdowns through three games in his first season in the Land of 10,000 Lakes.
On Thursday, Cousins will be looking for one of the league's best receivers in Adam Thielen. Thielen enters Thursday's game with 32 receptions for 338 yards through three games — good for an average of 112 yards per game. He is joined by fellow receiver Stefon Diggs, who has just over half as many yards, but three touchdowns through three weeks.
As far as the run game, the Vikings will evaluate running back Dalvin Cook ahead of Thursday's game. Cook was limited at practice on Tuesday and missed last week's game against the Bills with a hamstring injury.
"They've got some big-play receivers with Diggs, obviously, and Thielen and they've got a good tight end," defensive coordinator Wade Phillips said on Tuesday. "He's [Kirk Cousins] got all the pieces he needs. He's a very accurate thrower. He's got real arm talent and that's why they paid him what they paid him, I'm sure."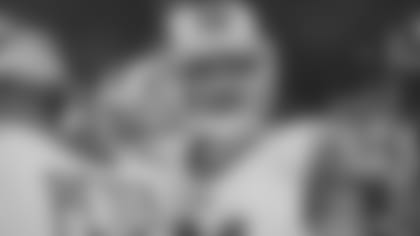 Both the Rams and Vikings will enter facing adversity in the combination of a short week of preparation and a list of injured or unavailable players.
The Rams will be without All-Pro corner Aqib Talib, and have cornerback Marcus Peters and linebacker Dominique Easley designated as day-to-day.
For the Vikings, Cook is joined by starting left tackle Riley Reiff on the injury report. Reiff did not practice on Tuesday, while Cook remains a maybe for Thursday's game. The Vikings will be without defensive end Everson Griffen.
Despite an odd start for the Vikings, reflected by a record featuring three 1's, Thursday night's showdown between two of the NFC's top teams entering 2018 should be weeknight football worth watching. Can Goff's offense stay hot against the stout Viking defense? Or will Cousins be the only quarterback dealing in the Coliseum against his former offensive coordinator and a diminished secondary?
Each team will look to finish the season's first quarter strong in FOX's first ever edition of Thursday Night Football.
Kickoff is scheduled for 5:20 p.m. PDT.