As schools throughout the state began to close as a result of the COVID-19 pandemic, the Los Angeles Rams knew it was time to check into crisis relief mode.
"When this began to unfold, our thoughts immediately went to assessing our community's most pressing needs and then determining the most effective ways to be of assistance," said Molly Higgins, vice president of community affairs and engagement, Los Angeles Rams. "Inglewood Unified was at the top of our list. We have developed a very close relationship with the district since 2016 and knew we wanted to be there for them during this time of crisis."
One of the first things the Rams did was partner with ABC-7 and 710 ESPN LA to host a virtual telethon to benefit the Los Angeles Regional Food Bank and United Way's Pandemic Relief Fund.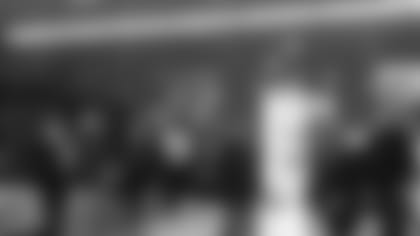 "With the telethon we were able to raise vital funds to address urgent needs such as food insecurity right away," said Higgins. "We were then able to work with LA Regional Food Bank to turn that funding into immediate help. When Inglewood Unified told us they needed food to supplement their grab and go breakfasts and lunches, we called on Michael Flood, the CEO of the Food Bank, to deliver."
Each kit includes fresh fruit, frozen chicken and a 30-meal food pack with a variety of shelf-stable food items. The 'grab and go' meals are distributed twice a week at Hudnall Elementary School in Inglewood to families of IUSD students who are battling food insecurity.
"Inglewood Unified has served over 30,000 meals to children at our food distribution sites throughout the district," said Dr. Erika Torres, Inglewood Unified School District County Administrator. "In addition, the LA Regional Food Bank, the Social Justice Learning Institute and Food Forward have been amazing partners in helping to supplement the meals we are distributing with fresh fruits and vegetables and food boxes. We are not only able to help feed students, but we are able to support entire families within our community. We are extremely grateful to all of our partners."
Additionally, as schools have shifted to curriculums that are taught virtually, many students are lacking the technological resources to successfully engage in coursework and complete the academic year. To help shrink the technology gap amongst underserved students and families, the Rams recently donated Microsoft surface tablets.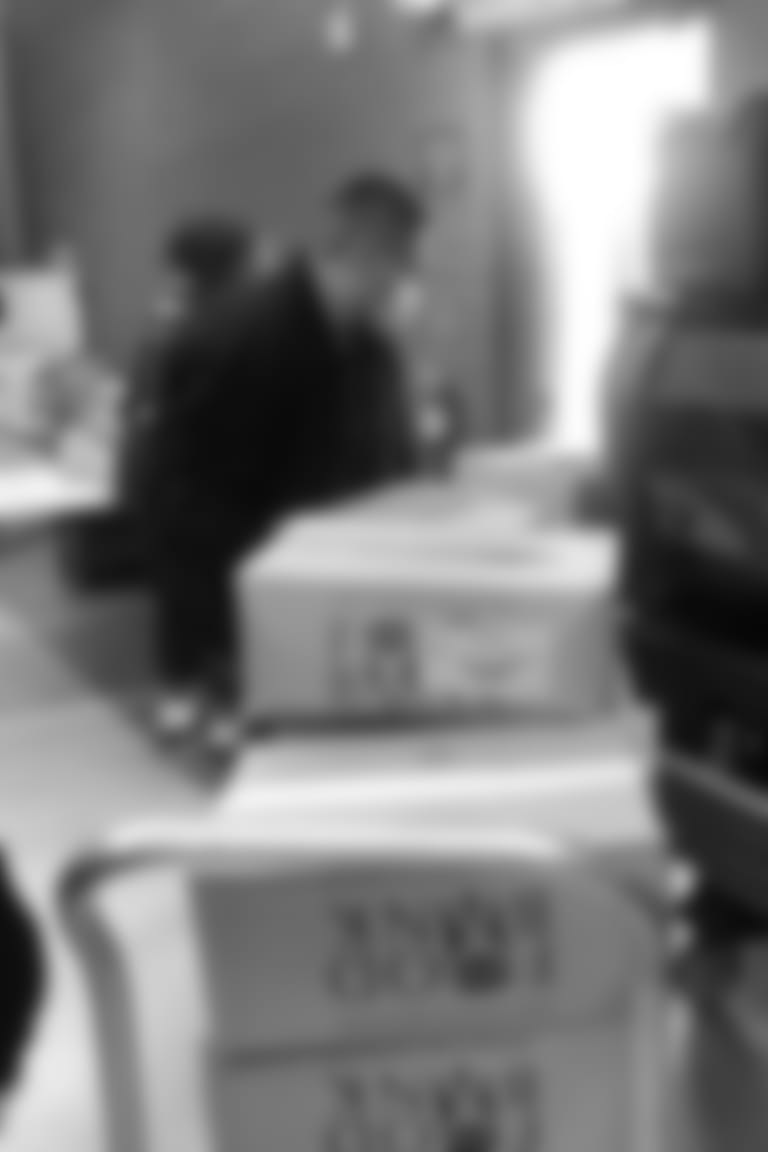 "Inglewood Unified promptly shifted towards distance learning to provide students with access to educational materials and activities. However, we immediately understood that we would need to rely on technology to provide the best education for our students and to help virtually connect our students to their education," said Dr. Torres. "We were charged with filling the gaps of access to technology and internet for our students and families. Many of our students did not have devices, and the Rams donation of over 40 surface laptops helped to fill in the technology gap for some of our students, prioritizing those experiencing homelessness and those in the foster care system."
The Rams also recently teamed up with Bella Canvas to provide masks to IUSD families, volunteers and community members.
"The Rams and Bella Canvas' mask donation has been integral in helping to provide personal protective equipment to our essential workers and volunteers," said Dr. Torres. "We know we have a responsibility to ensure safe social distancing and protocols for our staff, volunteers, families and community members. With the support of the Rams and Bella Canvas, we are able to make that happen."
More assistance for the district and their student families is currently in the works.
"As an organization, we really look at crisis response in phases," said Higgins. "Everyone understands there are immediate needs, but oftentimes, people forget about the longer-term needs. Inglewood is our new home and we will be with them to provide continual support now and into the future."
"On behalf of the entire Inglewood Unified family, we send our sincerest gratitude and appreciation to the LA Rams, who were the first organization to reach out to Inglewood Unified and provide support. The LA Rams continue to support Inglewood Unified as a true partner."