The Rams on Thursday agreed to terms with wide receiver Allen Robinson II on a three-year contract. Here are five things fans should know about the newest addition to Los Angeles' offense: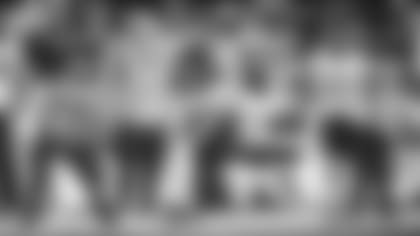 According to Pro Football Focus, Robinson has had just six drops on 369 targets since 2019.
Last year, Robinson was voted one of the Top 100 players of 2021, coming in at No. 87. Overall, he has made three appearances on the list, checking in at No. 93 in 2020 and No. 31 in 2016.
In 2019, Robinson received the Good Guy Award from the Chicago chapter of the Pro Football Writers of America, given annually to the player who is voted most cooperative with the media.
Robinson is set to team up with former Jaguars teammate Jalen Ramsey again. The two of them were teammates in Jacksonville in 2016 and 2017.