Last Friday, Los Angeles Rams player Sebastian Joseph-Day visited 96th Street STEAM Academy to announce four, $22,000 contributions from the Players Coalition to 96th Street STEAM Academy, 116th Street Elementary School, Flournoy Elementary School and 92nd Street Elementary S.T.E.A.M Academy. These education contributions are designed to support access to STEAM education, computer science, industry-based credentials, technology certifications program, as well as the implementation, creation and design of technology labs for the students of each school.
"One of the biggest resources that we have is our students - our children from our community. They are very capable just like anyone else. The only thing that they are lacking at times is the background knowledge or experiences. By providing a STEAM Lab we are, in essence, leveling the playing field and bringing equity to something that is missing. In this case, our students need the opportunity to develop these experiences. These STEAM Labs will provide this type of opportunity," said Luis Heckmuller, Instructional Director for LAUSD.
96th Street STEAM Academy, 116th Street Elementary School, Flournoy Elementary School and 92nd Street Elementary S.T.E.A.M Academy are all perfectly situated to further Players Coalition's 2019-2020 education objective of bridging the technology and resource gap in low-income communities and schools. The students, most of whom live in under-resourced communities, study computer science and robotics daily and will have expanded opportunity to hone their knowledge and skill thanks to the resources provided by this grant.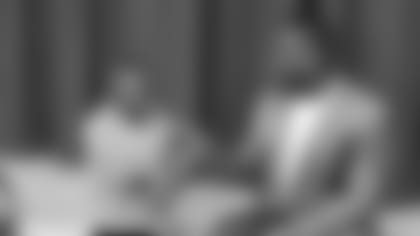 "Because of the zip codes of most of these kids, the schools they attend must work harder than most to ensure that they have access to experiences that will put them on the path to success. The issue of equity is very obvious when you visit these schools and these contributions are really going to help move the needle forward in the STEAM field for each and every student," said Sebastian Joseph-Day, Los Angeles Rams Nose Tackle and Players Coalition supporter.
In 2019, schools in Brooklyn, New Orleans, Seattle and Washington D.C. were all recipients of local, school-level education grants as part of the Players Coalition's education initiatives. These grants, along with the Watts education contributions total more than $300,000. There will also be additional markets awarded grants in 2020.
Players Coalition is an independent 501(c)(3) (charity) and 501(c)(4) (advocacy) organization, working with professional athletes, coaches and owners across leagues to improve social justice and racial equality in our country. The work is focused on three key pillars: Police & Community Relations, Criminal Justice Reform and Education & Economic Advancement. Players Coalition is solution-oriented, and members invest significant time and resources to educate themselves on various issues impacting their communities to identify where their influence can have the greatest impact. In 2017, the Players Coalition was co-founded by NFL Pro-Bowl Safety and 2017 NFLPA Byron "Whizzer" White winner Malcolm Jenkins and retired wide receiver and NFL 2015 Walter Payton Man of the Year winner Anquan Boldin. Players Coalition continues to grow in numbers of ambassadors with the collective goal of making an impact on federal, state and local levels through advocacy, engagement and providing resources. For more information follow @playerscoalition on Instagram and Facebook and @playercoalition on Twitter.
About 96th Street STEAM Academy
The mission at 96th Street STEAM Academy is to establish a community of learners in which all stakeholders are held accountable. 96th Street will maintain high expectations and provide a culturally relevant standards driven curriculum which will result in academic success for children. The vision of 96th Street STEAM Academy is to provide a safe and rigorous learning environment where teachers and staff work collaboratively to provide an optimal learning environment that is conducive to high student achievement.
About 116th Street Elementary School
116th Street Elementary School is a STEAM (Science, Technology, Engineering, Art, and Math) Academy in Watts with partnerships with the California Science Center, Mystery Science, and The Department of Defense's Starbase Program, Two Bit Circus, and Lego Education. These partnerships and others have helped the school to spend a considerable amount of time professionally developing their educators and engaging students in building foundational skills in Science and Technology hence, leveling the playing field for their students. Additionally, their school community participates in STEAM Night, Science Fair, and our Local Districts STEAM Gala competition and other competitions.
About Flournoy Elementary School & STEAM Magnet
Flournoy Elementary School & STEAM Magnet prides itself in being the only STEAM magnet in the city of Watts in Los Angeles. They invest funds and resources to provide their students, parents, teachers and staff with high quality STEAM experiences and opportunities. The demographics and geography of their school allows them to contribute not only to their STEAM Magnet School for 2nd-5th grade students, but also to their general education and special education students that compose Flournoy's campus. In recent years they have invested a substantial amount of resources both monetary and nonmonetary in developing Flournoy Elementary into the STEAM focused space that they want it to be.
About 92nd Street Elementary STEAM Academy
The 92nd St. Elementary STEAM Academy began in the 2016-17 school year where teachers and other stakeholders began discussing the desire to begin a STEAM program as an opportunity to enhance students' 21st century skills in alignment with Common Core and New Generation Science Standards (NGSS). Staff wanted to better prepare students for matriculation to secondary school, college, and beyond. Based on the results of a school-wide survey and feedback, both teachers and parents were in support of enacting a STEAM Academy. Currently, the school is in the third year of implementation and is incorporating more engineering, problem-solving, and technology-based projects and instruction. _