Our 2023 opponent breakdown series continues with Los Angeles' Week 9 road opponent, the Green Bay Packers (Nov. 5, 10 a.m. PT – FOX; Lambeau Field).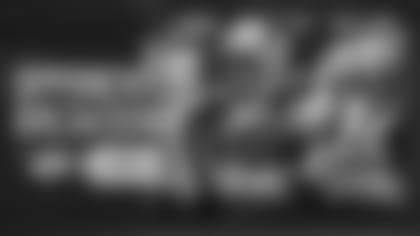 2022
At first, things were going smoothly for the Packers, beginning the season with a 3-1 record through the first four weeks.
Then came a five-game losing streak that put them at 3-6 and put their playoff hopes in jeopardy.
Green Bay split its next four games, but its postseason hopes were still on life support with a 5-8 record entering its Week 14 bye.
Notching a win over the Bears just before that bye, the Packers extended that win streak to four games with three consecutive victories after it, setting up a win-and-in playoff scenario in Week 18. However, Green Bay would lose that game to the Lions, whose victory helped the Seahawks get into the playoffs. The third-place finish set up a fourth meeting at Lambeau Field with the Rams in the last three calendar years.
The Packers' 8-9 season was impacted partially by quarterback Aaron Rodgers battling rib and thumb injuries. Star pass-rusher Rashan Gary also sustained a season-ending torn ACL in Week 9.
Key changes
After signing Rodgers to a contract extension last offseason, the Packers traded their longtime starting quarterback to the New York Jets this spring, installing 2020 first-round pick Jordan Love as their new QB1. Green Bay acquired picks in the first (No. 13 overall), second (No. 42) and sixth (No. 207) rounds of the 2023 NFL Draft, plus a conditional second-round choice in 2024, from New York in exchange for Rodgers and picks in the first (No. 15) and fifth (No. 170) rounds in 2023.
While Green Bay elected not to pick up Love's fifth-year option entering this upcoming season, they later signed him to a one-year extension that keeps him under contract through the 2024 season and effectively gives him two years to prove himself as the long-term answer at the position.
The Packers used the No. 13 overall pick in the draft on Iowa linebacker Lukas Van Ness.
Head coach
Matt LaFleur enters his fifth season as head coach of the Packers, compiling a 47-19 regular season record and 2-3 playoff record through his first four years.
What to watch for
The Rams have been used to seeing Green Bay's offense operate with Rodgers under center. Now, it will be Love.
It's a start contrast in experience. Rodgers concluded his time with the Packers with 223 career starts out of 230 games played; Love has started in one of just 10 games played since being drafted.
Of course, part of that can be explained by Rodgers winning back-to-back MVP awards in 2020 and 2021 – with the way he was playing, there was no reason to have Love play right away. Still, Love admitted this spring that after Rodgers signed an extension last offseason, he wondered what was next.
Consequently, this will not be the same Packers team the Rams have been accustomed to seeing when compared to experienced skill groups that surrounded Rodgers in most of the previous three matchups. Some have experience from last season, while others were added through the draft this spring.
That group will have OTAs, training camp and seven games to develop some chemistry before facing the Rams in early November.