"I served six years in the National Guard and enjoyed it because there were other players who also served," said veteran and Rams Legend Harold Jackson. "You give back to the community because if it wasn't for them, we wouldn't be who we are. This is just like when you're playing. If it wasn't for the fans, you wouldn't be able to go out and enjoy the game because they're the ones that cheer us on."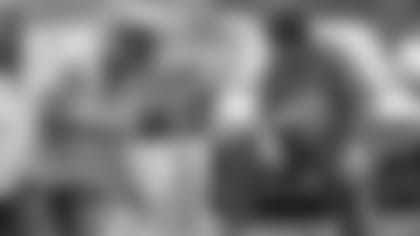 The event began with opening remarks from each partnering organization. Patrick Ketchum, U.S. Veteran and The Mission Continues Regional Operations Manager, offered background about the program and highlighted the importance of giving back to those who serve.
"We recall 21 years ago the horrific events that happened on September 11, but what was amazing was the sense of community that came about afterward," said Ketchum. "We're honoring the loss by remembering the incredible sense of honor and community, and by recreating this amazing service project every year around this time. We honor their sacrifice by doing something good for the community."
With support from the NFL and Bob Woodruff Foundation Salute to Service grant, The Mission Continues connected more than 8,000 veteran volunteers with service opportunities in under-resourced communities. The Mission Continues impact is two-fold: veterans have increased opportunities for social connectedness and improved mental health outcomes, and communities benefit from efforts to improve educational resources, tackle food insecurity, foster neighborhood identity, and more.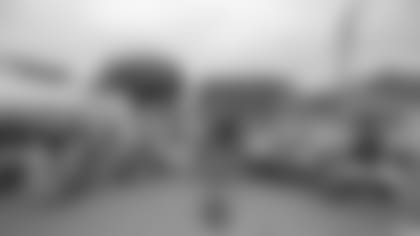 "It is remarkable that you all are here today to change the human resources, auxiliary office and pantry," said Sherman Watson, U.S. Marine Veteran and VFW Post 5394 platoon commander. "You guys are incredible, not only do you bring out people, but you bring out the veterans to get out here and do some things for the community. It's been a long journey but an incredible journey meeting so many different people."
VFW Post 5394 opened during the Vietnam War by a group of predominantly Black veterans who returned home to find rampant segregation and discrimination. The VFW continues to have a reputation as a safe space for the Black community in Compton.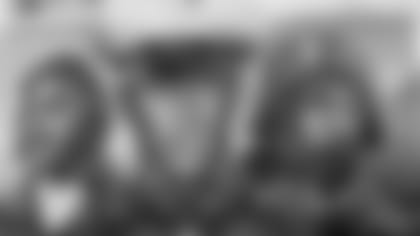 On Sunday, Sept. 11, The Wallace Firm joined by the Rams Cheerleaders and Rampage to volunteer with the National Meal Pack for 9/11 Day. Together, they packed meals for Angelenos facing food insecurity, to transform the anniversary of 9/11 into a national day of doing good and rekindle the spirit of unity that arose in America in the immediate aftermath of the September 11, 2001, terrorist attacks.